R A L P H
The Review of Arts, Literature, Philosophy and the Humanities
Volume XXII, Number 4
Mid-Fall, 2000
TEN GREAT TITLES
Being a selection of some of the best books
that have come our way in the last few months.
---
NEW LISTINGS
A Motorcycle Travel Tale,
Life in the American Frontier, and
Silver Mining in Peru in the Nineteenth Century.
---
REVIEWS
Shakespeare's Poetry
Part I
"Rather than spend an evening at the Old Globe
wrestling with the obscure pyrotechnics of King Lear,
we'd suggest a quiet evening in the sack with a bottle of sack,
paging through Kermode's fascinating volume,
seeing the master through the eyes of another master."
Part II
"Shakespeare was so much in command
of his words and language and poetry that at times
he flooded the gates, poured in great complicated juggernauts
of verbiage so that, even now, 400 years
after the fact, we can't make head-nor-tail
of what he is supposed to be telling us."
---
In the Heart of the Sea
"When the whaleboat was sighted, the two of them
had hoarded more than a few bones of their former compadres,
and were reluctant to give them up even
when they knew they were saved."
---
Good-Bye My Friend
"Lanci-Altomare lists 125 pet cemeteries in the U.S.,
with names like Harthaven, Pet's Rest, Trail's End, Pet Haven,
Garden of Love, and, ulp, Final Paws."
---
Great Reviews of the Past
Wagner
"The thing sounds more like oratory than like music,
and the fact that the orchestra is meanwhile giving a fine show
only makes one wish that the so-called singers
would shut down altogether and let the fiddlers and horn-players
have their way."
---
BRIEF REVIEWS
Zen Sex,
Vogue Women, and
The Impeachment of Andrew Johnson
---
ARTICLES
Hell-On-Wheels
Part I
"ADAPT calls on its members to participate in direct action.
The medium is the message. As one critic said,
There is nothing that a member of Congress dreads more
than seeing 300 wheelchairs blocking the entrance to his office."
Part II
"Lip service is not attendant services.
Glad-handing does not complete a bowel program.
It doesn't get you up and dressed and
it doesn't get you into bed at the end of the day."
---
READINGS
A Candleflame on the Tavern Wall
Carl Heinrich Graun
"Works include the Openface Sonata
for pastrami and headcheese, a set of trio sonatas
with basso continuo and potato salad on the side,
and The Merry Sauerkraut Dances.
"The space shuttle always waits for zero
before it blasts into the air. An important event happens at
the zero hour, not the one hour.
When you drive toward the site where a bomb went off,
you're approaching ground zero."
---
POETRY
Hanging Clothes in the Sun
"His youngest daughter helps him / wring the clothes
while his wife answers phones / for doctors. The washing machine
is broken again."
To Waken an Old Lady
"Old age is / a flight of small / cheeping birds
skimming / bare trees / above a snow glaze."
Three by Belloc
"Now, just imagine how it feels / When first your toes and then your heels,
And then by gradual degrees, / Your shins and ankles, calves and knees,
Are slowly eaten, bit by bit. / No wonder Jim detested it!
No wonder that he shouted Hi!"
---
LETTERS
Howard Hughes and
Yet Another Letter About Wasted
---
THE OFFICIAL RALPH
Paradox-of-the-Month
---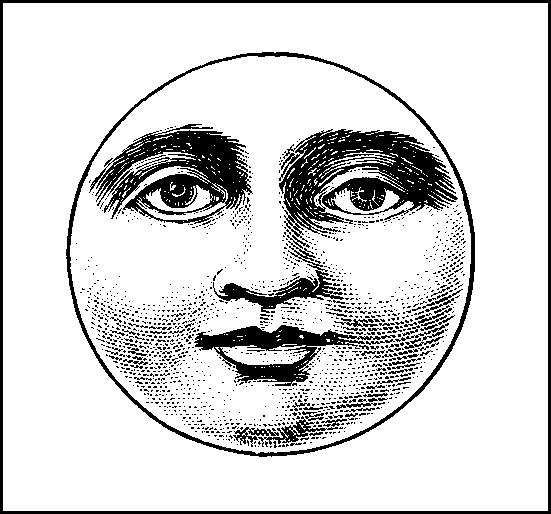 HELP
Perpetuate honest, noisy, pesky book reviews.
Subscribe, and get a free copy of one of the newest titles from
Mho & Mho Works
along with a print-out of some of our most pithy reviews, in
The Folio
---
TABLE OF CONTENTS
A Listing of All Issues of RALPH
THE PREVIOUS RALPH
This will lead you to our last issue ---
and, from there, back to the previous fifty or so,
to our earliest which appeared during
the cold wet winter of 1994-1995.
T H E F A C T S
Submitting Books
The best way to get books to RALPH for review.
Submitting Reviews
Suggestions for would-be reviewers --- and payment schedule.
History
RALPH didn't spring full-blown from the brows of the gods:
We've been around (in different guises) for over twenty-five years.
The Fessenden Fund
Other activities of RALPH's godparents, including
Mho & Mho Works
Lolita Lark, Editor-In-Chief
Post Office Box 7272, San Diego CA 92167
poo@cts.com
---
Visit our next issue &nbsp&nbsp Visit our current issue Visit our last issue