R A L P H
The Review of Arts, Literature, Philosophy and the Humanities
Volume XXVII, Number 1
Early Mid-Fall 2001

NEW LISTINGS
Ancestor Worship in China,
Masturbation and the Atom Bomb, and
The Beaches of Florida
---
REVIEWS
California Crazy
"What they did was to stick
a big dog or shoe or airplane or castle
or mushroom or wigwam out there,
and you would see it and you would stop and fill up
on food, coffee, gas, ice cream, doughnuts before you
resumed your voyage."
---
My Friend, You Are Legally Blind
"Any kind of disability (physical, mental)
is hideously, wearingly, nauseatingly repetitive.
It brooks few delusions."
---
Of Beetles and Angels
"He tells of his fellow Ethiopian, Fisoom,
who mistook the refrigerator for a clothes dresser.
He organized his trousers and shirts on the shelves,
even placing his underwear and socks in the pull-out drawers
on the bottom."
---
Great Reviews of the Past
The Gaudy Spree
(Literary Hollywood When the West Was Fun)


"What the author obviously needs is
an ego-trim, an honest editor and, perhaps,
a scholarship to the Writer's Summer Workshop in lowa
where he could work on his syntax, adjective phrases, and,
if time, his soul."
---
BRIEF REVIEWS
Gay Life in the 1940s,
The Autobiography of Abbie Hoffman, and
Neville Chamberlain and Appeasement.
---
ARTICLES
Being Psychoanalyzed
(At the Hyatt Regency Hotel Bar)
"Those therapists! They never stop
practicing their craft, do they?
Do surgeons come home and cut up their children?
Do plumbers come home and take the hot water heater apart?
Do attorneys come home
and cross-examine their wives?"

The Listener
"A non-judgmental hearer,
there to ease us out of the midnight of feelings,
ease us into freedom,
with our own words. It is magic."
---
READINGS
No Tooth Fairies in Cuba
Part I
"It begins with my mother in Habana, Cuba,
taking tetracycline during her pregnancy.
She didn't know it at the time, but this would
have a terrible effect on my teeth, turning them yellowish green.
It was my name and my teeth
which gave me the most trouble during my adolescence."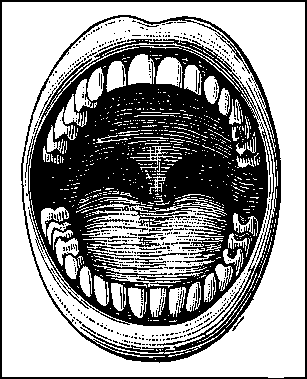 Part II
"I'm a sick man ... a mean man.
There's nothing attractive about me.
I think there's something wrong
with my ... teeth."
---
POETRY
Supper
"I can no longer think of heaven
as any place I want to go,
not even dying. I want
to shovel it in.
I want to keep on eating,
drinking, thinking."

Great Poems from the Past
I Finally Figured Out About Dying
(And I Wanted To Tell You Before It Was Too Late)
"The way it happens is this: we are allowed
To vacate the premises at our leisure.
We can check out today or in a week
or year or in fifty years or so
Depending on our agenda..."
---
LETTERS
Concerning the events of
11 September 2001.
A RESPONSE TO LETTERS
Concerning the events of
11 September 2001.
MORE LETTERS
Concerning the events of
11 September 2001.
THE OFFICIAL RALPH
Paradox-of-the-Month
---
HELP
Perpetuate honest, noisy, pesky book reviews.
Subscribe, and get a free copy of one of the newest titles from
Mho & Mho Works
along with a print-out of some of our most pithy reviews, in
The Folio
---
TABLE OF CONTENTS
Titles, authors, and publishers
of all books reviewed in RALPH ---
arranged chronologically.
---
THE PREVIOUS RALPH
This will lead you to our last issue ---
and, from there, back to the previous sixty-five or so,
to our earliest which appeared during
the cold wet winter of 1994-1995.
T H E F A C T S
Submitting Books
The best way to get books to RALPH for review.
Submitting Reviews
Suggestions for would-be reviewers --- and payment schedule.
History
RALPH didn't spring full-blown from the brows of the gods:
We've been around (in different guises) for over twenty-five years.
The Fessenden Fund
Other activities of RALPH's godparents, including
Mho & Mho Works
Lolita Lark, Editor-In-Chief
Post Office Box 7272, San Diego CA 92167
poo@cts.com
---
Go to the previous RALPH &nbsp&nbsp Go to the newest RALPH &nbsp&nbsp Go to the next RALPH