NEW LISTINGS
A History of Celibacy,
"The Lottery and Other Stories" by Shirley Jackson, and
"Fighting Bob" La Follette
---
REVIEWS
Unfinished Message
Selected Works of Toshio Mori
"We forget the passion of the time ---
the Imperial Japanese had a fearful fighting machine,
and since they had directly attacked
an outpost of the United States at Pearl Harbor,
we were understandably concerned about sabotage
and fifth column activities."
---
Declare
"Is it possible that review copies were printed on
acid-infused paper that did something funny to the
brain-cells of the likes of Dean Koontz, William Gibson, and the
folks at Kirkus, Publisher's Weekly, Library Journal?"
---
Illness and the Art of Creative Self-Expression
"Graham-Pole is a merry and lively spirit
who has put together a workbook for anyone
whose life is falling apart. The emphasis, he says,
must be on giving full range to the child within ---
after all, that is where the artist lives."
---
Great Reviews of the Past
Ants at Work: How an Insect Society Is Organized
"I have not learned much about people from watching ants.
People remind me of ants only when seen from so far away
that they no longer resemble people; in the movie Titanic,
the passengers scrambling up the sinking hull
seemed to behave like ants."
---
BRIEF REVIEWS
The Soul of a New Machine,
George Mallory and Mountains, and
Same-Sex Love in America
---
ARTICLES
To Sleep Less and Dream More
Gabriel Garcia Marquez
"If for a moment God were to forget
that I am a rag doll and granted me
a piece of life, I probably wouldn't say
everything that I think; rather, I would
think about everything that I say."
My Alabama Cabin
"Why the Reverend Billy Graham ---
he was bitten by a brown recluse.
He got treatment, but that's why he still walks so stiff.
That was a brown recluse spider."
---
READINGS
Desire, Abnegation, and Pop-Tarts
"Jesus, I'm told, spent a lot of time
carousing and picnicking, which is how he got in trouble
with the religious leadership. He was always feeding people,
as full of kitchen tricks as any housewife."
"If the dream was wet
he gives himself full marks (sublimated);
if dry, arid, and intellectual
then he gets worried (repressed)."
---
POETRY
The Universe Is Flat
"then how about the way/ you drove your car
wrists out, double-jointed,/ or, sealed in silver paper,
those skinny joints/ I could never light..." Ode to Prostate
"Oh little friend/ Who lives within
Companion thru my life,/ You've turned on me
I cannot pee/ Or make love to my wife."
---
LETTERS
J. R. Ackerley, John Wayne, Salvador Minuchin,
H. L. Mencken, Ignazio Silone, and George Orwell
---
THE OFFICIAL RALPH
Paradox-of-the-Month
---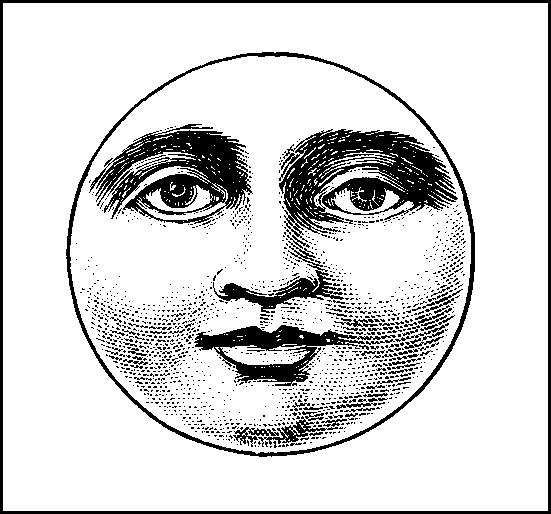 HELP
Perpetuate honest, noisy, pesky book reviews.
Subscribe, and get a free copy of one of the newest titles from
Mho & Mho Works
along with a print-out of some of our most pithy reviews, in
The Folio