White Waters and Black
"The three-day ceremony is described in detail,
maddening detail --- because to read of it
is to wish we were back there with this charming and eccentric man,
to witness with him something that we know is now
gone forever."
---
The Genesis of Flight
"Gimbel began to draw together
what finally became a 20,000 item collection of books, drawings,
seals, coins, and advertisments --- all having to do with flight.
His definition of flight was broad. It was to begin with angels ---
but he found out that the cherubim guarding the tree of life
didn't have wings."
---
Lie, Lie, Lie
How I wrote "The School of Beauty and Charm"
"Several times I thought I was finished, and several times
I rewrote the whole thing. Our baby became a talking, tottering person,
our money ran out, and my thirty-seven-year-old husband
was diagnosed with Lou Gehrig's disease. People began asking
if I was writing the same book."
---
Great Reviews of the Past
The Life and Works of Frank Lloyd Wright
"If he was broke, which he usually was,
he'd probably take the job on spec, or even get a contract from you
saying that if you ever sold the house, you'd split the profit with him.
Then he would begin, and by the time he was half way through it,
you'd find out that the price had doubled,
or quadrupled."
---
BRIEF REVIEWS
Why We Hurt,
Queen for a Day, and
The Ice Palace that Melted Away
---
ARTICLES
Grandma Moses with Pompadour and Peggers
Part I
"The overall effect of Graceland
is that of a kids' clubhouse operated on an unlimited budget,
which is approximately what it was
when Elvis and the Lost Boys of Memphis,
forever calcified in their adolescence,
were headquartered here."
Part II
"I find it especially bizarre
how touched I am walking through his house,
around the gardens of Graceland under a canopy of oaks and elms.
Despite its flamboyance there's something quite unaffected
about the place."
---
READINGS
Stealing Eggs from an Angry Cayman
"There was a grunting bellow and a rush
and Ma Cayman came charging out of the reeds
to see who was rifling her nest.
Young America snatched up a pole and
shoved it all the way down the beast's gaping throat,
which fetched a hoarse croak and the cayman backed off
and scuttered away into the water."
The Worm Who Came to Dinner
"He was full of enthusiasm to wage battle
against the saurian that had taken up residence in my leg
and had by this time waxed so fat and strong
that I was only a stage ahead of a crutch,
and limped along with a stick."
---
POETRY
How Much Is This Poem Going to Cost Me?
"It's not something I like to burden my readers with as a rule,
the process of spending money for paper and paper clips, pens,
ink cartridges for the printer --- never mind the computer itself,
which is a whole other story."
Two by Tom Crawford
"But if one discounts the dead driver
lying next to the curb
then the little truck, its black tires
carrying it away down the block
took on a certain charm,
the blue door waving back as it rolled
ever so slowly toward the curb..."
---
LETTERS
More on Jerry Lewis
"I want to write a movie.
It's called The Purple Hat Gang.
A dozen crips driving around in our wheelchairs and scooters,
all over Oakland and Berkeley. We will terrorize
the neighborhoods by spray-painting cars parked
in front of curb ramps, and block in cars
that are parked in the blue handicap-access zones."
---
THE OFFICIAL RALPH
Paradox-of-the-Month
---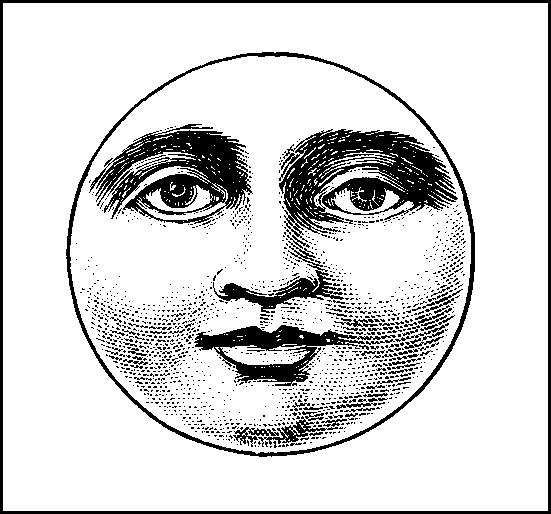 HELP
Perpetuate honest, noisy, pesky book reviews.
Subscribe, and get a free copy of one of the newest titles from
Mho & Mho Works
along with a print-out of some of our most pithy reviews, in
The Folio
---
TABLE OF CONTENTS
A Listing of All Issues of RALPH
---
THE PREVIOUS RALPH
This will lead you to our last issue ---
and, from there, back to the previous sixty or so,
to our earliest which appeared during
the cold wet winter of 1994-1995.
T H E F A C T S
Submitting Books
The best way to get books to RALPH for review.
Submitting Reviews
Suggestions for would-be reviewers --- and payment schedule.
History
RALPH didn't spring full-blown from the brows of the gods:
We've been around (in different guises) for over twenty-five years.
The Fessenden Fund
Other activities of RALPH's godparents, including
Mho & Mho Works
Lolita Lark, Editor-In-Chief
Post Office Box 16719, San Diego CA 92176
poo@cts.com
---
Go to the previous issue of RALPH &nbsp&nbsp Go to the newest RALPH