Return to Historical Rumblings
The KRAB Archive
2212 South Jackson
1980 - 1984
Oddly, no photographs of 2212 South Jackson during KRAB's occupancy have been found. If you have any photos, please share them with us.
The view from South Jackson. The two photos below are from 2017. The gray building with green trim was occupied by KRAB. There was a ramp and stairs on the left (west side) to an entrance on that side.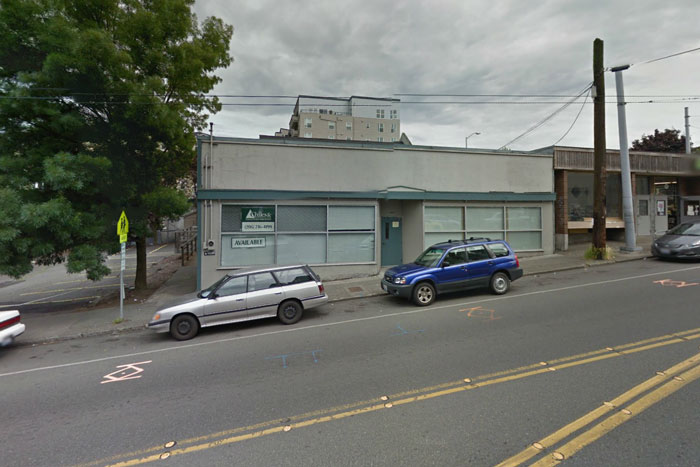 Below, is the view from 23rd Ave South, looking West. This is the back of the building. The door (with the light next to it) was another entrance to KRAB's space.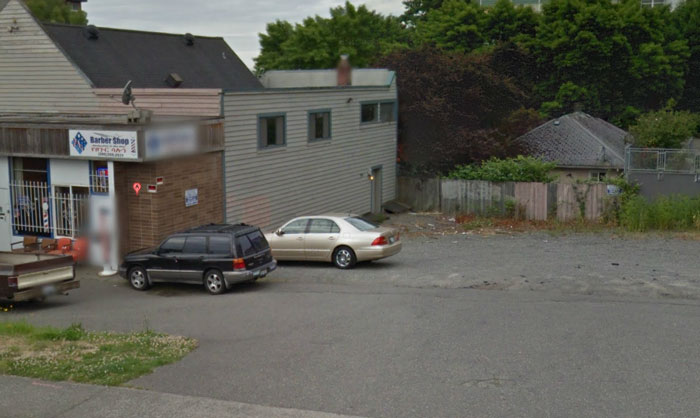 Soon, the buildings on the corner will be demolished and replaced with the structure below. (This was written in Jul 2018.)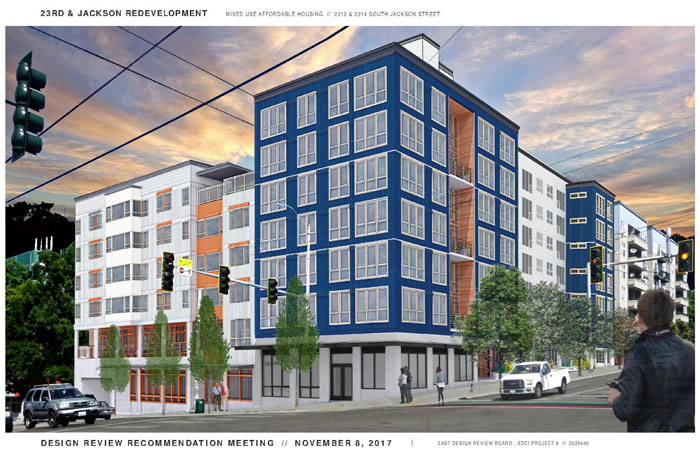 ---
If you possess any souvenirs (program guides, tapes, or photos) or have a story about your experience with KRAB you are willing to share, please email archive@krabarchive.com