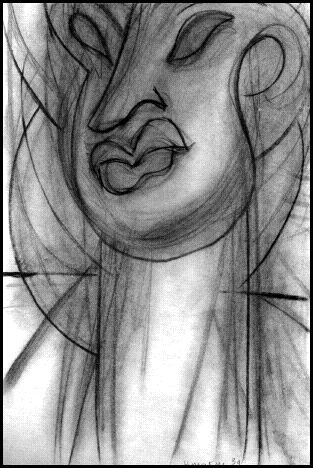 A truly empathetic critic will go deep inside a work, hear the music, feel the soul-yearning that blossoms as poetry, fiction, non-fiction, art. I was married for ten years to a professional reviewer on the
San Francisco Chronicle,
and let me tell you that such empathy is rare. It's rare in life in general, alas --- and even more rare in critics. When he, finally, quit in disgust, he heard loud lamentations about the other critics from at least fifty artists and musicians in the area.
Most often, reviews are a playing field for the critic's own name-dropping, sarcasm, or erudition. "I think I'll quote Euripides, Rabelais, and the Tao Te Ching," the reviewer may say. Or, he or she may write, "I went to kindergarten with Elizabeth Taylor, Babe Ruth used to practice throws with me, I did futures with Hilary Clinton, and I had sex with the great Wilhem Reich." All designed to raise a little envy.
We often wonder what criteria makes one book get that stamp of approval from the New York Times --- a stamp that guarantees success. My few youthful months as publicity person at Random House opened my eyes to the manifold, often willful powers, of the publishing corporations.
In the meantime, let me tell you that there are two books that have engaged me lately, tearing me away from the vast pulsing, global brain of cyberspace. The first is The Secret Lives of Alexandra David-Neel. It tells the story of a middle-aged woman whose adventures in the deep snows of the Himalayas, whose intricate enmeshment in the machinations of British, Tibetan, and Chinese foreign policy are as amazing as any work of fiction. She died at 108 --- which is some sort of magic number (it's the number of beads in a Tibetan mala.)
In the old Summer-of-Love days (which seem to have ended just yesterday) it was her first book, The Secret Oral Teachings of Tibet, that opened me to the intrinsic teachings of Tibetan Buddhism --- excuse me if I offend a few people --- whose rituals always remind me of the Catholic Mass.
For this book, and her teachings, I honor her in my heart. She learned her discipline sitting at the feet of a Buddhist master through two biting winters in a little shack, high in the Himalayas. Her teacher gave her the task of disseminating this essential information to the Western world.
I trudged with the aging Alexandra through thousands of miles of journeys and adventures, drinking bottomless cups of Tibetan tea. I literally got ill with the flu with her. I sat in awe as she finally beholds the shining towers of Lhasa, the first Western woman to do so --- speaking fluent Tibetan, disguised as a pilgrim because both the British and Tibetans want her gone.
And with her I complained, as I actually do, about the illnesses of old age. This brilliant dynamic woman has been twice now a spiritual guide for me, transmitting the best of Tibetan Buddhist wisdom. With all her human frailties, her spiritual and daring strength inspires me. Had she been a man, she would be revered in the Buddhist hierarchy.
I thank the Fosters for bringing her to me again, and hope you will trudge with her through her many years of both internal and external exploration. However, beware: I've loaned this book to two people and neither of them got it.
§ § §
The other book is a totally enchanting, poetic, humorous, spiritual, deep, light and entrancing work of the poet Stephen Mitchell. It's called The Frog Prince, A Fairy Tale for Consenting Adults.
It is really a deliciously sweet analogy of the pain we put ourselves through as we let go of the old forms and put on new ones. As the old song went, Or would you rather be a frog?
I think it was Emily Dickinson who wrote some lines in "I'm nobody, who are you?" about the frog croaking its name the live-long day to an admiring bog. Obviously, she never tried kissing one --- so she never got to enjoy the metamorphoses that could have been hers.
As a poet, I love the woven lace of Mitchell's words. As a woman married three times and with many lovers in between times, I certainly appreciate the search for a frog who becomes a prince. Or the reality of a prince who "may very well, in the course of ordinary marriage, gradually, at first imperceptibly, turn into a frog." It certainly happens. Too often.
Stephen Mitchell's book is precious like a rare butterfly, a fable for the awakening heart.
Although the RALPH editor also sent me the new Rolling Stone book on beatniks, I won't name-drop today about beatniks I have known and loved. For that, you can see my book, which you'll also know and love --- The Scrapbook of a Haight Ashbury Pilgrim. You can order it from Pro-Mind Books, at http://www.promind.com.
Maybe some other time I'll drop names and astound you --- about (say) smoking pot with Lenny Bruce --- but right now the Monarch butterflies just came back from their 3,000 mile journey to wherever it is they go. Their orange and black beauty beats fragile against the fall marigolds and I've got to go out and watch. Instead of sitting around and reading this nonsense, you might consider doing the same.
Finally, may Editor --- let all the avatars and saints, Hindu Catholic, Buddhist and Moslem bless him --- continue to send me books that I can trade in at Logos. His generosity definitely carries him one major step towards a heaven where he will eternally review infinite fabulous books printed on golden parchment.