In my salad years, I was plagued with what is called "hypnogogic" sleep. I'd wake up moveless, a loud buzzing in my ears. I know I'm awake, but I couldn't move a muscle. I'd lie there, figuring I'd been paralyzed for life. After awhile, and with tremendous effort, I'd finally be able to move a finger, or open one eye --- and the buzzing disappeared. I would lie there, my heart pounding, trying to figure out what the hell was happening to me.
This hypnogogic state began to come to me more often when I was having my first in a series of nervous breakdowns beginning at age forty or so. Breakdowns --- or as one psychotherapist insisted on calling them "breakthroughs" --- would be those times when I couldn't eat nor concentrate, a time when my whole life turned to cardboard.
During those months, when I could read, I did a fair amount of research on matters mystic, and I stumbled across something that sounded very much like my frozen, just-awakened state. The word was "hypnogogic" (we always crave words for our madnesses; I found one) and it was stated that it was a perfect springboard for astral projection. I'd read Robert Monroe's ground-breaking book on the same subject a few months before, so the next time I woke in what I used to call the frozen state I went right to getting my body out of my body.
It was appallingly easy --- like squeezing a boiled onion and having it squirt right out of your hand and onto the floor. I spun around, using my spine as a fulcrum, and went directly off into hyperspace. (Isn't that the way it goes? When we finally stop fighting something, that something may well turn into something precious.)
Almost every night for a few months there, I left my body behind, flew out to the edge of the universe. Unlike most people who are terrified at this state of affairs I delighted in it --- so delighted that as soon as I got up to Mach-5, I'd get overly-excited and immediately wake up. Over the years, I took many journeys, and always hungered for more. However, I found, to my regret, that as my personal madness went into decline, so did my ability to fly without a specific license from the FAA.
Over the years, I've read several more books on the subject, but, outside of Monroe's classic Journeys Out of Body, most of them are a bit too rich in cant and jargon of the mystic "new age" school. McCoy's Astral Projection for Beginners is a pleasant exception. It's a primer for beginners, written in simple language. It starts with background on the "chakras" (energy centers) which she feels give one the necessary equipment to start flying --- although, as the text develops, it will be shown that this is not the only method of leaving the body. In Part II, she gives us Six Methods of Astral Projection, including the use of meditation, "symbolic gateways," and the utilizing of dreams. Finally, she encourages further experimentation, including "Remote Healing" and "Creative Visualization."
In every way, her language is none but the most simple and direct --- and her asides are always helpful. For instance, she warns us that if we plan to use astral projection for the purpose of spying on others, we might find that there are consequences that could be harmful to us. She always encourages us to "ground" ourselves, drawing energy either from the sky or from the ground below. She cautions us to disassemble and bury whatever we have put together for each trip so others won't have to stumble over us or it in their own journeys. She encourages us to seek out "spirit guides" --- those beings on the other side who can help us to travel through time and space.
It is advisable to facilitate a meeting with your principal guide early in your astral projection experiments. To do this, you will simply go into as deep an altered state of consciousness as possible, and mentally call out to him or her to meet you just after you are successfully projected. A being should appear to you almost immediately in a form that is pleasing. The being may even be vaguely familiar to you; it should assist you in making your leap onto the astral plane.
She goes on to point out that in the "altered state," all seems quite "surreal," and we may poo-poo what we see and feel and hear. She says, "It's easy at first to discount the guide who appears to you as being no more than a product of your imagination." Then she says, with notable understatement (one of her asides that I find so endearing):
One of the best ways to tell real from unreal --- if there is such a distinction --- is to gauge your emotional state.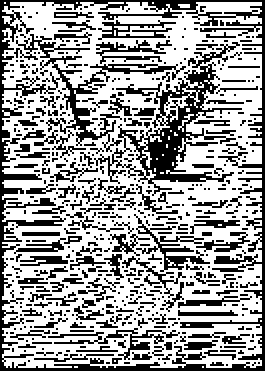 She points out that this first meeting with out guide may well be overwhelming because it will consist of "unconditional love."
At all times, McCoy addresses the potential fears of her readers, fears which many of us will have when we move into this world so separated from what we like to call reality. We may have fear that we will be dragged unwillingly into dangerous places, or a fear that we will have contact with those who wish us harm, or a fear that we will get "out there" and not be able to return. In all cases, she offers not only reassurance, but specific tools that we can use to protect ourselves when we are in such a vulnerable state.
For example, if we find a guide who "is not in a pleasing form or if he or she makes you feel uncomfortable," she says that we may be "in the presence of a lower astral entity who is playing games." She then offers specific tests to determine if this is truly our principal guide.
In all cases, she calls for clearly expressed thoughts and visualizations when communicating, or when creating what she calls the "Body of Light." "Don't be tempted to use flowery language --- it can be misinterpreted..." she tells us.
Astral Projection for Beginners emphasizes that honesty, good will, good spirit, and absence of greedy or self-aggrandizing motives will be rewarded. She also has very specific and helpful pointers on accouterments that we might use when beginning out attempts to fly. When attempting transfer into the Body of Light, it might help, she tells us, to use incense.
Incenses that are known to assist in general altered state work will be of use here as well. Among these are wormwood, sandalwood, jasmine, or poplar bark. A mild tea of mugwort, catnip, or valerian can also be useful, but be aware that none of these taste very good. The catnip and valerian can also be strongly sedating, and the latter smells horrible if not infused with a little peppermint.
This is the first book in the many that I've read on this subject where I've run into someone writing about one of my own common, and somewhat mystifying, experiences. When I go into self-induced hypnotic trance, the me that is in me measures the depth of my trance by a relative numbness of hands and arms. In a slight trance, the outer part of my hands, mostly the little finger, begins to tingle. In a deeper trance, much of my hand and lower arm do the same. Ms. McCoy reports the same experiences. It always makes the writer's words more believable when we find such specific parallelisms.
My friends, at least most of them, are what we --- or rather, they --- would call realists. This book would probably not interest them. They would call it "New Agey," mock it with some gentle neo-Cartesian put-down. More's the pity. It's a fine book on a fascinating subject --- written by one who has been there, and wants to help the rest of us get there too.