Sir,
As you have now been long away, I suppose your curiosity may pine for some news of your old friends.
Miss Williams and I live much as we did. Miss Cotterell still continues to cling to Mrs. Porter, and Charlotte is now big of the fourth child.
Mr. Reynolds gets six thousands a year. Levet is lately married, not without much suspicion that he has been wretchedly cheated in his match.
Mr. Chambers is gone this day, for the first time, the circuit with the Judges. Mr. Richardson is dead of an apoplexy, and his second daughter has married a merchant.
My vanity or my kindness makes me flatter myself that you would rather hear of me than of those whom I have mentioned; but of myself I have very little which I care to tell.
Last winter I went down to my native town, where I found the streets much narrower and shorter than I thought I had left them, inhabited by a new race of people, to whom I was very little known.
My playfellows were grown old, and forced me to suspect that I was no longer young. My only remaining friend has changed his principles, and was become the tool of the predominant faction.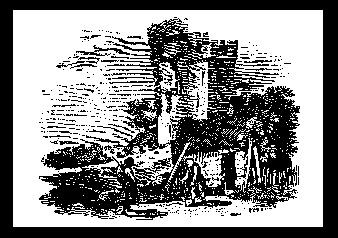 My daughter-in-law, from whom I expected most, and whom I met with sincere benevolence, has lost the beauty and gaiety of youth, without having gained much of the wisdom of age.
I wandered about for five days, and took the first convenient opportunity of returning to a place, where, if there is not much happiness, there is, at least, such a diversity of good and evil, that slight vexations do not fix upon the heart.