Many years ago, I ran into a book called
The Black Bible.
It pulled the most fearsome, salacious and violent passages from the Bible, held them up for the reader --- those who hadn't made their way through the Holy Book before --- so they could see that those who believe that it is the inspired book of God find some fairly ungodly doctrines.
Like the stoning to death of adulterers. Like the fact that a man may have many wives, and even more slaves. That women had to be "submissive" to their husbands. That to be naked was a "curse." That men who had "lost their stones" (their testicles) could not be admitted to a place of worship.
It was an interesting work, but it had one flaw. That is, the author was an atheist. And his laughing at and loathing of the Bible was so hard-hearted that it made tough going for those of us who had grown up on the King James version, and who --- despite its flaws and its constant misuse by angry fundmentalist Christians --- had some affection for it.
Comes now Teresa Hornsby, of Drury University, in Springfield, Missouri. To her, the Bible is an old friend. And she has written Sex Texts from the Bible neither as a lampoon nor as a bomb. Her worst fear, she says in the "Acknowledgments," is that her academic colleagues "will dismiss this book because of its simplicity." She also fears that her "Ozark neighbors" will see her book as disrespectful. "I love the Bible," she says, simply: "its history, its stories, and the hope it gives."
I am also aware of the damage it can bring. It's like a knife: in the hands of a killer it's a weapon; in the hands of a surgeon it's a lifesaver.
Having said that, Ms. Hornsby plunges into the most controversial passages of the Bible, those that your friendly local preacher blocks from his mind, the ones that Pat Robertson blocks out of all of his sermons. Like Genesis 47: 29: When the time of Israel's death drew near, he called his son Joseph and said to him, "If I have found favor with you, put your hand under my thigh and promise to deal loyally and truly with me. Do not bury me in Egypt."
As Hornsby explains, calmly, "There are several examples in the Bible of having someone make an oath by placing his hand under a man's genitals."
This makes sense if you consider the power and respect that the most powerful man's penis and testicles must generate. This is the source of all his power: the future generations, the progeny of his worth. A person swears on his or her most powerful and sacred object.
We are impressed by three things here. First is the author's respect for the Bible as written, not as we want it written. Second, the grace and calm of her writing: "For us today, this would be one of the most awkward father-son moments imaginable." Finally, she knows her Bible, and we have the knowledge that the writer is not being pulled this way or that by a translation filled -- as so many are nowadays --- with euphemisms. Ms. Hornsby has done her homework, has provided her own renderings.
§ § §
From 2 Samuel 1:26: "I am distraught for you, my brother Jonathan; I loved you so much, your love to me was wonderful, passing the love of women." The notes on this passage tell us:
Homoeroticism in the ancient world, particularly after Hellenism, was not something that only "certain" men did exclusively. An aristocratic man would most likely have a wife, a mistress, and a younger male lover.
Yet at the same time, the author quotes the far more famous passage --- much adored by the fundamentalists --- of Leviticus, 20:1, that a male who "lies with a male as a woman ... shall be put to death." Understand, she tells us in her notes, the death sentence seems "harsh" even by today's standards, but "this sexual act was a death sentence for the whole community." Leviticus is
making sure that things stay in their proper category.
Not only does the author have a sincere affection for the Bible, she knows its history, the realities of the times during which it was written. This is a reasonable commentary, by an honorable religionist. Yet we assume that this book will not be appearing in your local Christian book store. More's the pity.
Fire in the City
Savonarola and the Struggle for
The Soul of Renaissance Florence
Lauro Martines
(Oxford)
Girolamo Savonarola was born in a Ferrari in 1452. He studied to be a Dominican priest at the University of Bologna where he developed, as his Master's thesis, the Bologna sandwich.
A young man of feeling, he showed his theological gifts at age twenty by composing a religious cantata, De Ruina Mundi ("It's a Ruinous, Ruinous World"). This masterpiece became an instant hit as performed on Italian television by the rock group, Las Portas ("The Doors.")
Savonarola studied Latin, Greek, ethical and oyster culture at Santa Maria degli Angeli in Los Angeles and then traveled to Florence where he enrolled in the prestigious Gnocchi School of Cooking. There, he had several visitations from God. God told him that the people of Florence were idle, vain, lascivious, sinful and were overcooking their pasta e fagioli.
To save the people's souls, not to mention their fagioli, Savonarola organized a mass cook-in at the Piazza della Signoria ("Our Lady's Pizza Hut.") People brought all the vain and frivolous kitchen appliances associated with moral laxity. Soon, the square was piled high with electric cheese-graters, cuisinarts, mouli-juliennes, and Mr. Coffees. When the friar plugged in all the gadgets, he blew out the Italian power grid from Viaréggio through Strómboli all the way out to Jersey City. After this celebrated "Blackout of the Vanities," Fr. Savonarola became virtual dictator in Florence. He banned painting, music, theater, and biscotti, and introduced the prayer breakfast, later taken up enthusiastically by American politicians.
The eccentric Pope Alexander VI, affectionately known to his followers as "The Odd Father," came to resent Savonarola's private audiences with God, and didn't care for his gnocchi francese either. The pontiff lost patience altogether when Savonarola sent his fanciulli onto the streets of Florence to warn people against the Roman "peccatos moreles" and "peccatos graves," not to mention "peccatos frittos." The Holy Father arranged a Roast by the Florentine Friar's Club to determine who was the most holy.
Since Il Pappa was too busy appointing this or that son or cousin to the College of Cardinals, he sent Rudi Giuliani Rondinelli (represented by Francesco da Puglia, "The Fighting Franciscan") to take up cudgels for the Holy Father. The Ordeal was set for April 7, 1497. A platform in front of the Pizza Hut was fueled with firewood, gunpowder, cherry bombs, bottle rockets, pinwheels and Roman candles. Rondinelli and Savonarola were told to jump into the fire. The first not to be completely charbroiled would be declared a saint.
Fortunately, after the crowds had gathered in the Plaza, the two contestants commenced to dicker over the costumes, ornaments, and holy artifacts to be allowed in the competition. The judges from the city's Ministry --- officially, the "Minestrone" --- permitted no decorations, so the two were forced to divest themselves of crucifixes, jewelry, rosary beads, tattoos, divine hosts, and even their nappies. Aghast, the judges declared the Ordeal at an end.
One of Savonarola's problems was that he was not very good at math. In those days, Florence was ruled by several numbers gangs: The Twenty Electors, The Twelve Good Men, The Eight Priors, and The Seven Dwarfs. Savonarola tended to lose count, and kept directing homilies meant for the Twenty to the Eight, and vice-versa. To make matters worse, sometimes he absent-mindedly sent them hominy instead of a homily.
In the end, Savonarola got to be such a pesta that the Pope ordered him to star in a rack festival with Las Portas at the Piazza della Signoria. Savonarola quickly signed a full confession, together with his colleague Domenico da Pescia (who accepted responsibility for the fish course).
The two were taken to the Cape Sante al Basilico where Savonarola composed his last religious work, the meditation Tristitia obsedit me ("I'm sad that I am fat.") Deeply moved by this tribute, Il Papa directed that Savonarola be fried in what subsequently came to be known as the "auto-da-fé alla griglia." With this, Savonarola moved into Italian culinary history, where he remains remarkably well-done to this very day.
--- Salvador Cuspidore,
Dottore Fagioli
---
Afghanistan
Paul Clammer
(Lonely Planet)
A couple of years ago, we received a travel book on Molvanîa [to be found at www.ralphmag.org/DC/molvania.html]. We wrote, "For those who want to get off the well-beaten track, here is the answer of your dreams: the scarcely-known, rarely-visited country of Molvanîa:"
It is one of those mysterious places in East Central Europe which might be just a blank for many.
Under a photograph of a sizable cactus was this caption: "The fzipdat of serrated thistle is the floral emblem of Molvanîa, a sharply thorned cactus, traditionally thrown at Molvanîan brides."
Its leaves have an astringent, bitter taste, making it a popular ingredient in local dishes.
And one of the country's historical figures, Antonin Vllatvja, "studied here from 1491 to 1495."
A keen astronomer, has been widely acknowledged as the first scientists to hypothesize that, rather than the sun revolving around the earth, the earth in fact revolved around Neptune ... [Later] he was called before a Papal inquiry in Rome where charges of heresy were dropped. He was, however, condemned to death as an idiot.
Molvanîa did give us a few uneasy moments, especially the photographs: Blurred out shots of rocky flatlands of stubble are, it is noted, "The Great Plains, recently granted UNESCO World Heritage status as a site of significant monotony."
§ § §
We confess to a similar dis-ease when we received Lonely Planet's travel guide to Afghanistan. Who? The cover shows cheerful bearded guy lounging back, talking with a kid. There are thirty-three color photographs --- girl's playing, a bird market in Kabul, the colorful Shrine of Hazrat Ali, five hearty Afghans lighting a fire under their truck on the Salang Pass "to thaw their vehicle's frozen engine." Editor Clammer says the best time to visit Afghanistan is late summer, and he speaks of the fruits of the market, sweet grapes from Shomali and "fat Kandahari pomegranates and melons everywhere."
We have to love this one because of the editor's affection for a loony country ... made even more loony by armed interventions from abroad. We also have to applaud his willingness to overlook a few problems that some of might class as scary, if not downright dangerous. Kabul, he says, "is generally a calm city, with the greatest risk to personal safety being the insane traffic," although if you drive, it is suggested that you keep "all doors locked."
We don't recommend walking in Kabul after dark because of the broken pavements present a genuine accident risk.
There is also the problem of the air, "thick with pollution from the traffic, thousands of generators and the endless dust." It results in "Kabul cough," and one is advised ultimately to seek "fresh air outside the city."
One of the reasons Molvanîa came to mind was this item that was boxed under Kabul's "Festival & Events:"
The first snowfall of winter is called Barf-e-Awal. Many Kabuls play surprise games (barfi) on their friends at this time, sending them riddles in an Afghan variant of trick-or-treat.
One of the trick or treats they offer visitors to Afghanistan is booze. Or maybe not. Who knows? The author doesn't. "Changing domestic politics could quickly lead to the bars and restaurants we've listed here running very dry."
Get out of town? Travel on the road even to the Kabul airport can be "tiresome due to the large number of concrete roadblocks outside embassies that turn roads into obstacle courses." Fine, let's go to Herat. Well, outside the hazards of war, there's the climate: "Hot and dry ... dominated by Bad-e Sad o Bist (Wind of 120 Days).
Summer temperatures can reach 38° C, dropping to just below freezing from December to February.
How about Mazar-e Sharif off to the northeast? The summers there can reach 43° C and the winters, minus ten. The locals call it paka o posteen --- "fan or furcoat." In the fairly extensive language section the word for war ... jang ... seems to be the same in Dari/Farsi and in Pashto. "Shame on you" is listed only in the former; "Are there landmines?" appears in both, but is phrased slightly differently.
The author is obviously brave, and obviously in love with Afghanistan. We think he and Lonely Planet deserve a joint prize for putting this one out: one of the Pulitzers they reserved, in the old days, for the likes of Ernie Pyle, Bill Maudlin, or Ernest Hemingway.
Jim Wilke
---
Inventing Los Alamos
The Growth of
An Atomic Community
Jon Hunner
(Oklahoma)
The best kept secret of WWII was not the development of the atomic bomb (even the Russians knew about that), but the place it was put together, Los Alamos. It the brain-child of General Leslie R. Groves of the U. S. Army and J. Robert Oppenheimer, the scientific director.
Los Alamos was a strange joining of scientists and military and other service personnel. It was located in the Pajarito Plateau, in North Central New Mexico, and did not even exist at the beginning of 1943. By the summer of 1945, it had houses, trailers, shops, and laboratories and over 6,000 people.
The bomb was never called the "bomb," only the "gadget." Los Alamos did not appear on maps. At a meeting of the military personnel there, Groves reported, "At great expense we have gathered on this mesa the largest collection of crackpots ever seen." The day the explosion at Hiroshima, the people who lived at "Site Y" celebrated by forming a conga line at the local community center, dancing and chanting. "This is the Atomic Age --- this is the Atomic Age," they chanted while they danced.
200,000 people died at Hiroshima, 130,000 within four months, another 70,000 between 1945 and 1950. These figures are from the official U. S. government report, called "The Effect of the Atomic Bombs on Hiroshima and Nagasaki." It was released to the public in 1973, twenty-eight years after the fact.
According to Groves, one of the biggest problems at Los Alamos was the production of the scientists. And their wives. Not of bombs, but of babies. "Groves protested to Oppenheimer about the birthrate" and asked Oppenheimer if he could "influence his colleagues." He replied that "this hardly seems to be the responsibility of a scientific director." A limerick appeared,
The General's in a stew
He trusted you and you
He thought you'd be scientific
instead you're just prolific
And what is he to do...
Most of the people at Los Alamos didn't care for the military (the U. S. Army had been in charge of the entire operation). A questionnaire was sent out to laboratory workers in 1946 asking about the future of the town. 99% of the 287 respondents said that "the army should not run the lab; 98% wanted the project to be a civilian operation."
Hunner observes, "The federal government financed Los Alamos, creating a community devoid of private property, and serviced by one company that provided a complete range of services for all the residents without charge."
To some residents, Los Alamos ironically resembled a socialist town more than a scientific one.
Inventing Los Alamos is interesting reading and even provides a few surprises. Most Americans saw it as the ideal city. Publicity came immediately after the bombings at Hiroshima and Nagasaki. The, the world was given an snow-job on the danger (or lack of it) of radiation.
Two weeks after the end of the war, a Lt. Colonel Rea of Oak Ridge Hospital told General Groves that the Japanese had only gotten "a good thermal burn." He said: "Those Jap scientists over there aren't so dumb either and are making a play on this." Even Oppenheimer reported,
There is every reason to believe that there was no appreciable radioactivity on the ground at Hiroshima and what little was decayed very rapidly.
--- Richard Saturday
---
The Touch and the Taste
Urszula M. Benka
Heavy, ripe are the fruit: Jupiter,
Saturn, the Earth, Mars.
They spill their moons,
squirt drops of asteroids.
So says the gloomy stranger
touching my breasts.
I'm sitting in his house in front of a fire;
flames and fruit are reflected
in the dampness of my sex,
cut-up pomegranates, huge apples.
An oak library glistens
in the dampness of my sex.
I'm thinking about an oak and about centuries,
about rituals.
The stranger leans his face
toward my sex.
In its concave-convex dampness
the old face reflects in red.
On the library's massive oak
there's a configuration of planets
and a gold patera with fruit.
--- From Ambers Aglow:
An Anthology of Contemporary
Polish Women's Poetry
---
True Grit
Charles Portis
Donna Tartt, Reader
(Recorded Books)
True Grit
charmed the pants off us when we read it back in 1968. It's late 19th Century Americana, a novel about Mattie Ross who journeys into the Choctaw Nation to find, capture, and bring to justice Tom Chaney, the man who shot her father.
Part of the joy of True Grit is the funny, upright, tart, and stilted language from turn-of-the-century Arkansas. The other is the characters: straight-talking, canny Mattie herself; then Mattie seeking out Rooster Cogburn --- she calls him a "one-eyed jasper" --- to find the murderer; and her elaborate, extended, and funny negotiations with those who she needs for her pursuit.
When she visits Rooster's living-quarters, she notes the dust and dirt and unmade bed: "Men will live like billy goats if they are let alone."
Mattie lets no one put her off or put her down. When she is with the Texas Ranger LaBoeuf, he says,
"I think your mother would not approve of your getting mixed up in this kind of enterprise. She thinks you are seeing about a horse. Criminal investigation is sordid and dangerous and is best left in the hands of men who know the work."

"I suppose that is you. Well, if in four months I could not find Tom Chaney with a mark on his face like a banished Cain I would not undertake to advise others how to do it."

"A saucy manner does not go down with me."

"I will not be bullied."

He stood up and said, "Earlier tonight I gave some thought to stealing a kiss from you, though you are very young, and sick and unattractive to boot, but now I am of a mind to give you five or six good licks with my belt."

"One would be as unpleasant as the other," I replied. "Put a hand on me and you will answer for it. You are from Texas and ignorant of our ways but the good people of Arkansas do not go easy on men who abuse women and children."

"The youth of Texas are brought up to be polite and to show respect for their elders."

"I notice people of that state also gouge their horses with great brutal spurs."

"You will push that saucy line too far."

"I have no regard for you."

He was angered and thus he left me, clanking away in all his Texas trappings.
It is a great adventure tale, even though it manages to go over the hill towards the end. Mattie finds herself thrown down a deep hole, with a broken arm and a nest of rattlesnakes nipping at her fingers and bats brushing against her legs. It's of The Perils of Pauline at its worst.
Ms. Tartt, the reader, lives up to her name and manages to sound like a fourteen-year-old girl from Dardanelle, Arkansas with "a tart tongue." At the end, however, we find that the story is being told by the "cranky old maid" that the girl has become after a half-or-century or so. Recorded Books might just as well have chosen an older scold, rather than this Tartt one.
--- Eileen Contreras
§ § §
Blue-John and Bust-Head
Lee went up front to his icebox and brought back a jar of milk. The cream had been skimmed from it.
I said, "This tastes like blue-John to me."
Rooster took my cup and put it on the floor and a fat brindle cat appeared out of the darkness where the bunks were and came over to lap up the milk. Rooster said, "The General is not so hard to please." The cat's name was General Sterling Price. Lee served some honey cakes for dessert and Rooster spread butter and preserves all over his like a small child. He had a "sweet tooth."
I offered to clean things up and they took me at my word. The pump and the washstand were outside. The cat followed me out for the scraps. I did the best I could on the enamelware plates with a rag and yellow soap and cold water. When I got back inside Rooster and Lee were playing cards on the table.
Rooster said, "Let me have my cup." I gave it to him and he poured some whiskey in it from a demijohn. Lee smoked a long pipe.
I said, "What about my proposition?"
Rooster said, "I am thinking on it."
"What is that you are playing?"
"Seven-up. Do you want a hand?"
"I don't know how to play it. I know how to play bid whist."
"We don't play bid whist."
I said, "It sounds like a mighty easy way to make fifty dollars to me. You would just be doing your job anyway, and getting extra pay besides."
"Don't crowd me," said he, "I am thinking about expenses."
I watched them and kept quiet except for blowing my nose now and again. After a time I said, "I don't see how you can play cards and drink whiskey and think about this detective business all at the same time."
He said, "If I'm going up against Ned Pepper I will need a hundred dollars. I have figured out that much. I will want fifty dollars in advance."
"You are trying to take advantage of me."
"I am giving you my children's rate," he said. "It will not be a easy job of work, smoking Ned out. He will be holed up down there in the hills in the Choctaw Nation. There will be expenses."
"I hope you don't think I am going to keep you in whiskey."
"I don't have to buy that, I confiscate it. You might try a little touch of it for your cold."
"No, thank you."
"This is the real article. It is double-rectified bust-head from Madison County, aged in the keg. A little spoonful would do you a power of good."
"I would not put a thief in my mouth to steal my brains."
"Oh, you wouldn't, would you?"
"No, I wouldn't."
"Well, a hundred dollars is my price, sis. There it is."
"For that kind of money I would want a guarantee. I would want to be pretty sure of what I was getting."
"I have not yet seen the color of your money."
"I will have the money in a day or two. I will think about your proposition and talk to you again. Now I want to go to the Monarch boardinghouse. You had better walk over there with me."
"Are you scared of the dark?"
"I never was scared of the dark."
"If I had a big horse pistol like yours I would not be scared of any booger-man."
"I am not scared of the booger-man. I don't know the way over there."
"You are a lot of trouble. Wait until I finish this hand. You cannot tell what a Chinaman is thinking. That is how they beat you at cards."
They were betting money on the play and Rooster was not winning. I kept after him but he would only say, "One more hand," and pretty soon I was asleep with my head on the table.
--- From True Grit
Charles Portis
©1968 Simon & Schuster
---
Thoreau's Laundry
Ann Harleman
(Southern Methodist University Press)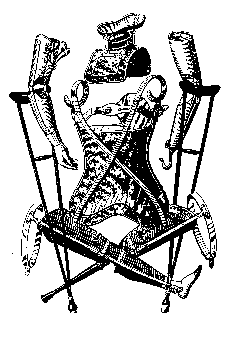 How do you shape a short story? The same way that porcupines make love. Very carefully. In the craft one has to drop the reader in a strange new world; make one feel not so strange, quickly; and then get on with it.
There are twelve stories here: brief, well-written, well-shaped. Take the title story, "Thoreau's Laundry." Celia is a maxillofacial prosthetist. She makes people-parts for people who have lost ears or eyes or noses.
That's her job and that's the frame of the story --- but below this implied agony is yet another agony. She helps people who have lost part of themselves ... but she has lost something too. Her husband Simon has come down with multiple sclerosis and she is caring for him. The two of them have lost part of his body and part of their life from before: He is not the same man she married twenty years ago.
She is tired: not from her job, but from last night's emergency. She and Simon had spent most of last night in the ER. "His catheter had gone AWOL at one in the morning," she explains. He's in pain and she can't fix it, and she spent much of the early hours "repeating her husband's history over and over, to a succession of twelve-year-olds in lab coats and stethoscopes."
§ § §
In 2003 we reviewed Tumbling Afterby Susan Parker (Crown). It told, for the first time, at least in our memory, a refreshingly direct account of one who cares for a disabled family member, in this case, Susan's husband. He was not a quadriplegic when she married him but after the bicycle accident and for the rest of his life he is just that, a man with no use of arms nor legs (nor bowel nor bladder).
Susan has apparently, over the years, cared for him lovingly and well; what she tells us of her new life is funny, tender and heart-rending. When we lose something (a part of the body; a part of our history) things can go strange. The one you married yesterday may be someone else tomorrow. To care for Ralph (or Simon, or whoever it is over there in the wheelchair) turns into a full-time job, and certainly changes your day-to-day.
Some choose to take it on with patience and affection and humor. Others disappear or call in the martyr chip (or the nursing home manager). Those who choose to stay with it are part of Susan's story ... and, in this book, Ann Harleman's.
In "Thoreau's Laundry" and "Meanwhile" we encounter a husband with CPMS, chronic progressive multiple sclerosis. What's a good woman to do? According to Dr. Jacques, Simon's urologist,
Zere are two kind of woman. Zee kind which divorce zee 'andicapped and zee kind which marree zem.
Only two? No. There are others. There are those who choose to stay on with Ralph and Simon and Dan and take care of them, no matter what. And, too, there are those who choose to stay on with the Ralphs and Simons and Dans and, while ministering to them, take on another man. A lover? Yes. With guilt? Sure. With shame? Maybe. With love? Why not?
In "Meanwhile," we learn of the outside affair through e-mails that break in through the story here and there. There is Celia who cares for Dan and there is Celia who is also "lioness@earthlink.net." Her new lover is "graywolf@hotmail.com."
Graywolf advises her that there is "some sense of amputation with the minus of you." For their upcoming visit, he asks her to
wear something that shows your beautiful arms and under it nothing.
Is it wrong for Celia the "lioness" (or anyone else for that matter) to be involved in such an affair as she is caring for a very drastically different husband? Who are we to say? And what are we to say?
You have been elected (by me; by you; by chance) as my caretaker. From time to time, we will remember the times from before (before lifts, in-dwelling catheters, the injections, the occasional trips to the ER). But what am I to do if you visit this graywolf who wonders why "ididn't take away some of yur beautiful flesh in my predatory mouth?" Should I know about him? Should I want to know? If I do, should I be angry? Hurt? Devastated?
What is a good man (or a good woman) to do?
--- L. W. Milam
---
The Book that Changed My Life
71 Remarkable Writers Celebrate
The Books that Matter Most to Them
Roxanne J. Coady, Joy Johannessen, Editors
(Bantam)
Wally Lamb reveals that he did not want to be a writer at all, until he got "kidnapped" by
To Kill a Mockingbird.
He even admits --- bravely we think --- his reading habits and that he made it through
Sister Carrie
and
My Ántonia
without passing out.
Improbably, Billy Collins manages to yoke together --- as the two novels that "changed my life" --- The Yearling and Lolita: "The plight of the deer and the fate of Lo arouse pity; but the doomed attempts to capture and control two essentially wild creatures elicit sympathy."
No fence, however high, will contain the growing deer; and no amount of scheming and cajoling will keep the girl from growing into a woman.
As far as change goes, Collins reflects wisely, reminding us of our catechisms, that "to be bored is to be changed." Let us refer you back to Cather and Dreiser, above.
Michael Stern chooses The Sears Catalogue as his life-changer, and Linda Greenlaw says that she first considered nominating The Perricone Weight-Loss Diet, which "had a staggering effect on my consumption." (She finally settles on The Perfect Storm.)
Claire Cook calls up the Nancy Drew mysteries: "Nancy's world was fair and predictable. Though she had lost her own mother, she seemed to be doing just fine. She even had a boyfriend. And a roadster." Edward Sorel's favorite was Stendal's The Red and the Black, and the protagonist, his namesake, Julien Sorel. "Like me, Julien hated his father, distrusted all authority, and thought religion was for the mentally handicapped." The elder Sorel was also, unlike himself, like "catnip to women."
Maureen Corrigan, while extolling David Copperfield, admits, without shame, that her earliest literary experience was "writing an anthem to my parochial school, St. Raphael's ... to the tune of Petula Clark's 'Downtown.'"
About the most fetching mini-essay here is by Da Chen. We've praised him, and praised him lavishly, for his wonderful Colors of the Mountain. He is, apparently, unafraid to admit to The Count of Monte Cristo as his all-time fave, but we forgive him because he concludes, winningly, "I write because my heart demands so ... waiting for words to pour from the tips of my fingers and compose the melody of life from the faded tapestry of my past."
There is a touch of Wolkenkukusheim in The Book that Changed My Life. The editors have, by some divine fiat we cannot comprehend, decided that Joe Lieberman (of Connecticut), John McCain (of Arizona), and Liz Smith (of the awful New York Post) are all "remarkable writers." James Atlas, founding editor of the Penguin Lives Series (Penguin owns Bantam --- publishers of this volume), turns up as another auteur remarquable. Who knows why.
--- Lolita Lark
---
East Hampton Airport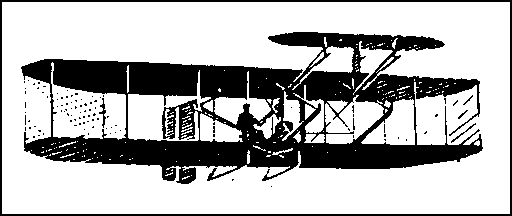 East Hampton Airport is my shepherd.

It was smaller when I took lessons.

The shepherd's crook has high-tech runway lights now.

The shack became a terminal.

The private jets drop by to sleep.

I stand in the afternoon in the open field across the road.

The light planes come in low.

The dog doesn't even look up.

Their wings wave around frantically

Through the valley of the shadow of death.

They touch down calmly and taxi to a stop.

East Hampton Airport is my harbor.
I shall not want.
The harbormaster maketh me to lie down
In green pastures he has paved over.
He leadeth me beside the runway's still waters.
He keeps me in the air so I can land.
I stand in the open field on the far side of Wainscott Road
And watch the summer, autumn, winter sky.
It was my idea to take up flying,
To die doing something safer than motorcycling.
I went up with my instructor not to learn, just to fly.
I stand in the field opposite the airport.
I watch the planes flying in and the planes flying out.
My proud Irish terrier takes pills for his cardiomyopathy.
Before we bark our last,
Our hearts enlarge and burst.
George Plimpton went to bed
And woke up dead.
I write this poem thinking of the painter David Salle
Who wants to make a movie
About the poet Frank O'Hara.
A beach taxi on Fire Island hit Frank and he burst, roll credits.

I remember flying back from Montauk.
I was flying the plane.
The instructor asked me, "Notice anything?"
Yes. The plane was absolutely stuck ---
Speechless --- ecstatically still.
The headwinds were holding us in place in space.
We were flying, but not moving, visibility forever.
The ocean was down there waving.
The engine purred contentment.
I am flying, but not moving.
I stand in a field and stare at the air.

--- From Ooga-Booga
Frederick Seidel
©2007 Farrar, Straus, and Giroux

A review of this book can be found at
www.ralphmag.org/EP/briefs.html

---

Filming in Africa

A film company in Lagos controls 200 subsidiaries that make popular films which never make it to the movie theaters but are instead distributed across Africa on DVD. 600 new productions every week. Is this a new flowering of cinema? The subject matter is certainly tough enough.

--- What sort of things do they tackle?

--- One film, for example, is about three women who go to Europe as sex workers. Before setting off, they go to their tribal medicine man to acquire some "good luck." But they don't have any good luck in Europe. The medicine man who sold them the charms has moved to New York. It turns out that a new baby needs to be sacrificed for the promised miraculous luck to become a reality.

--- The women travel to New York.

--- Yes, that's exactly what happens in the movie. They force the magician to marry one of them and to sacrifice the child who is born soon afterward. And from then on they expect their second expedition into the heart of Europe to bring them the required good luck.

--- Is there any censorship?

--- The DVDs are beyond the reach of censorship.

--- Do critics help to disseminate the products?

--- There are no critics.

--- Is there any feedback to suggest how the products are received by the customers?

--- The feedback of cash.

--- Which suggests that this type of product is satisfying a real demand.

--- Exactly.

--- From Cinema Stories
Alexander Kluge
Martin Brady, Helen Hughes, Translators
©2007 New Directions Books

---

[Article]

The Dew-Line Bears

The Spotted Owl was the vaunted "indicator species" of the white-buck-shod, trust-fund East Coast Environmental Elites. The Goofies: the Rachael Carson people. A Bellwether. The Canary in the Coal Mine thing. The Cascading Disaster Omen. Just the Beginning of

Der Untergang des Westens.

Funny about the way they put all those honest wood-workers and cutters and drivers out of business in Oregon and elsewhere and prevented the 75 % of usable post-fire timber from being extracted in a timely way. "Mold and Decay are Nature's Way." No salvaging a burned area.

Are the West's woods workers and mill operators still on welfare rolls and thronging to AA? I understand the Billy Goat Gruff Underbridge Trolls Brigades pay no attention to the families of loggers who've now moved in with them under the bridges. Pity about the gaunt women and kids though. Particularly amusing because the Mexican Burrowing Owl and the Barred Owl are genetically identical to Spotted Owl. Just more strong-minded, tougher at kick-boxing.

Possibly true that the forest industry did use the Owl as an excuse to efficient-ize, close the marginal, smaller, less profitable operations. Thank God for the Senate that represents area concerns so the greens can't close the entire west down for viewing. At their leisure. From the air.

I recall that Polar Bears were disappearing back in around '62. My fellow laborers at the Conservation Foundation in Washington, D. C. were terribly moved by the bears' plight. Deeply concerned about the shooting of bears, hastening their decline to one or two zoo specimens.

And the bears didn't harm people either. Just like wolves didn't. Just patted them down. Gently tasted them or something. "No Proven Person Deaths By Wolf" was the headline before a

New Scientist

letter came in, from a Siberian Ranger. Said he could document about 500 people deaths from bear and wolf in the Siberian area, where he was just after War II.

Not deaths of people hurled from fleeing horse-drawn troikas to slow down pursuing howling packs. Stalking deaths. Deaths by creatures stalking folks who'd forgot their .50 caliber rifles, their buffalo Sharps rifles. Hunting deaths.

Then there were the squads of moldy damp dowagers (and me) sitting around tut-tutting the various wilderness declines. The Tabbard Inn in D.C. was stylish, crawled with English chic, English accents, post-menopausal dowagers with tea stains and cups, pinky up. All visitors and guests of the Conservation Foundation stayed there at the Tabbard Inn.

It was festooned with damp hangings and damp rugs. The Fedders air conditioners squeaked and squealed as I drank myself into a stupor each night after work, spooned myself to sleep with jellied gin. A wholesome treat that. I understand the Tabbard has been rebuilt and is now modern and trendy. Nevertheless I shudder at the memory and continue to loath D.C. with all my heart.

Meantimes, the wildlife scientists and bear aficionados discovered a few tens of thousands of [surprise!] polar bears in various arctic attic closets. They'd failed to unpack them for the stories they did to terrify National Geographic readers. Bears were everywhere. This was kept secret as you might suspect, even when ... after the recent pitiful pictures of bearsontheinexorablymeltingicefloes looking hungry ... a tranche of 13,000 bears were discovered elsewhere in the Arctic. Found 'em with Google satellite photos.

I live for the day when Google sat photos will uncover other startling Arctic memorabilia. Viz a Dew-Line Installation with a large ground legend, spelled out with empty 55 gal fuel drums. A living legend. This bored Dewey went bush one winter, acted out by cranking up one of the leftover D-12 Caterpillar tractors and, on his off time, spelled out his feelings. Readable by shocked matrons peering out of Boeing 747 portholes at 30,000 feet. Big letters. By an Airman 3rd Class disgruntled Dogie who'd had it and wrote out his feelings there in the cold dark twenty-three-hour nights horsing that big roaring diesel Dew-Line Cat. Wasting future generations worth of discarded fuel. The Winter of his Discontent?

From 30,000 feet, just discernible from the Over-the-Pole flights his agonized Fuck you and fuck the mule you rode in on!

There are stories --- probably apocryphal --- that Questions were asked, in Ottawa, in Parliament ... shocked citizens protested. Air Canada redrew air routes, diverted flights away from our Dogie's heartfelt protest. Section eighted him out of A.F. as unstable "D."

Naturally it drew B-52 American pilots and early warning equipment from thousands of miles away. Diverted due to skipper's gut feeling ... "just a hunch ... but a big one ... I wonder if....?" USAF skippers with a hunch that the Big Bear Russian Bear bomber aircraft were making overflights near the cairn's legend. USAF skippers had a hunch The Bear's big, big ... big fuckin' bear Bombers ... practicing their English. Learning English by lurking a mysterious Arctic English Lesson site. What the...?

The real puzzle though wasn't the English Slang and Lit for Russian Air Crews lesson. Swarms of smaller F14s and other US craft drifting up for a look-see because they'd heard... Yes. Bears lived there. Some investigating 14s ran out of JP-4 fuel and had to ditch and parachute down to ruin prime polar bear habitat. Rare. Putatively extinct polar bears. Better safe than sorry, eh?

--- Paul Nickel

---

[Writing]

The writer must plod his way through many days when writing is impossible altogether --- days of doldrums, of dead centers, of utter mental collapse. These days have a happy habit of coming precisely when they are most inconvenient --- when a book has been promised and the publisher is getting out of patience.

They are days of utter horror. The writer labors like a galley-slave, and accomplishes absolutely nothing. A week of such effort and he is a wreck. It is in the last ghastly hours of such weeks that writers throw their children out of sixth-story window and cut off the heads of their wives.

--- Mencken, The American Iconoclast
Marion E. Rodgers
©Oxford University Press

---

[WHERE WE'RE AT]

This hard-copy version of RALPH comes out two or three or five times a year --- mostly in the late spring, summer, and early fall --- depending on contributions from our readers and the whereabouts of our peripatetic editors.

Like its on-line cousin, it is published by The Reginald A Fessenden Educational Fund, a 501(c)3 non-profit organization.

You are invited to subscribe to keep us alive. All contributions are tax-deductible by determination of the IRS and the State of California.

Correspondence can be sent to
poo@cts.com




RALPH
Box 16719
San Diego CA 92176

Dear RALPH:

I have read your magazine and I am agog. I would like to subscribe so I can receive mailings of The Folio and help your efforts to better what's left of American letters. I understand that, upon request, you will also send me a free copy of A Cricket in the Telephone (At Sunset) --- poems from the late Fessenden Review. Please sign me up for:

[ ] $1,000 - Lifetime Subscription (yours or ours)

[ ] $500 - Five Years;

[ ] $100 - Two Years;

[ ] $50 - One Year;

[ ] $25 - Unemployed, In Jail, Out of Sorts

NAME: ________________________________________________________

ADDRESS: ______________________________________________________

CITY/STATE/ZIP: _________________________________________________

Checks should be made out to "The Fessenden Fund"
We apologize for the fact that
we can only do checks, cash, or money-orders.
We cannot handle American Express, Visa, Mastercharge, Paypal
or any other modern-day funny money.