"Sukkwan Island" the centerpiece of this book, tells of a thirteen-year-old boy and his father who choose to go off for a year to an Alaskan island, no one within miles, no contact with the world ... outside of an occasional seaplane which could only be called up on a faulty radio.
It starts off as a country adventure with bears and eagles and deer and the rain and the cold. But then Jim --- the boy's father --- shows himself to be a wilderness idiot. You don't just up and go and set up camp off in the outback. You prepare. Diligently. For any disaster.
Jim not only manages to do nothing right, he passes hours bemoaning his fate: abandoning his second wife, crying himself to sleep so much so that Roy (and the reader) become mortified by his maudlin ways, wish he would just shut up.
One day Jim falls off a cliff --- it might have been a suicide attempt. The boy drags him home to the cabin, nurses him back to health, and --- after he gets well --- he, this artful whiner, begins to nag Roy about being such a baby. "You know, his father says one night as they lay not sleeping, it's too out of control here."
You're right. It takes a man to get through this. I shouldn't have brought a boy.
Dad is obviously on the edge, and it starts to be too much for son Roy, even more for the reader. We begin to wonder if there should be limits on writers torturing their characters ... and their readers? We learn what is going on in the head of a relatively normal kid having to live for a year on an island on the furthermost outback with a parent who is (and probably always had been) more than mental. And a drip to boot.
There's a pistol offered, and a suicide, and the wandering about of a half-crazed survivor on a cold and isolated island ... things getting weirder and weirder, as he wanders about, madly, at first with the body, then, when that gets to be too much, abandoning it, hacking through the brush country, it all being so artfully written (at the dinner table with the body, parked in his sleeping bag, forced into a sitting position)...
... So that there comes a point, maybe around page 123, that the reader puts his foot down. This is just too much, I think. You can demand certain things of a reader but you can't demand that he go on with such a story, the tale of hurting someone to death, and then this lunatic (but not too lunatic, that would have made it bearable), wandering the cold, briar-filled island, not leaving himself ... nor us ... alone.
This one should have a sticker on the cover, advising caution: "Discretion advised. The author is merciless; will be demanding far too much of you."
Some call it art. I call it reader abuse.
We could "get hitched in Nevada. Just you, me, and Elvis." We could also "sell cheese curd in Wisconsin." Or go to Wyoming "getting drunk, shooting cans, peeing on the electric fence."
How about running off to LA, where "you don't get to be lonely."
You can get skin peels and mud masks.
You can go from one spa to another
and watch the same lemon slices of cucumber
float above the eyes of thirteen-year-old girls and seventy-year-old
women. You won't see that in Minnesota.
"Minnesota! Cover me up with a wool blanket / and put me to bed." And Iowa?
We'll take a bus there. A bus is a diplomat.
It throws us all together, our books,
hats and umbrellas. I am never more human
than when I'm riding next to someone
who makes me shudder. If my body
touches his body who knows what will happen? Race issues
and cooties.
§ § §
This Dickman is something else again: he's Whitman and Ginsberg and Kerouac and Gertrude Stein and Charles Bukowski and Billy Collins and e. e. cummings all rolled into one ... and by my troth is he fun. This is one of those rare books of blank verse you can pick up and read as if it were a novel ... perhaps it is a novel, with no plot, really, outside of simple joy; but still an on-the-road epic, filled with casual by-passing images made in heaven, choice lines to hang on the refrigerator (or the clothes-line), take to the beach,
Some days a kitchen can
save your life.
Or, watching "An Imaginary French Film,"
Ah Paris when it's raining
and dark and I'm having popcorn in the dark,
watching the march of subtitles make their way across the shoulders
and breasts of actors from Lyons and actresses from Marseilles.
Or the memories of growing up in Lents, Oregon:
On the weekend our furious mothers
applied their lipstick
that left red cuts on the ends of their Marlboro Reds
and our fathers quietly did whatever
fathers do
when trying to keep the dogs of sorrow
from tearing them limb from limb.
"Dogs of sorrow." Dickman is the master of the run-on pouring out like the 4th of July evening sky tearing sizzlers and firebombs, symbols and metaphors careening together in a frenzied spicing of our world, our past blended with chance and astonishing turns: "At night my hat disappears / And then my scarf, gloves, my watch with the time inside it / bravely marching forward."
It's the last three words that do it, screwing a commonplace into a complex and mythic poetic view, images turning turtle to give a clarity of vision to the universe, this man and his perverse world of a myriad different states of mind clamped together, a fix on the present collected with a wry yesterday, Dickman conveying not only the strange fix we've gotten ourselves into but listening to a symphony, where he is able to transform the sound into a vision,
It's the kind of music to make love to
with a shy woman who works all day at the public library,
her breasts roaring like the two lions outside...
It's what I imagine astronauts are listening to
inside their helmets
while they watch a new planet begin to spin
and then another and another like notes from a cello until the night sky
looks like an aquarium.
§ § §
The thirty outsized poems here can reach inside of us to build a funny world of funny people doing and seeing funny things with a sense that is so pure we can see it as the American dream, taking the commonplace and elevating it in jazz riffs to turn the simple into an elegant but beautiful vision.
I can't tell you how strangely romantic the Atlantic becomes when the sky
is dumping snow into it.
It is the task of a poet to take things that don't belong together and wrap them up in the same blanket and as you read it you nod your head and know that it is right and good and proper. Dickman can take snow falling in the black Atlantic, transform it into "seeing, for the first time / a naked body."
Even though you know her name. You have even played a part
in making her naked, but now she is something
altogether different.
This isn't show-off stuff, a poetic version of name-dropping. It is, rather, the right stuff: marrying things that should perhaps have been wed all along.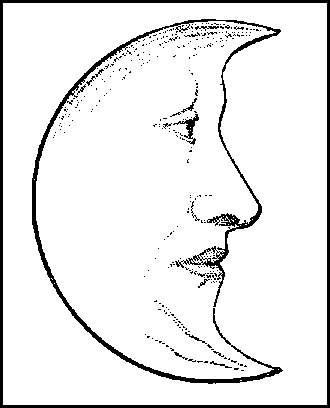 Pat McGuiness writes that during the anarchist attacks in Paris in 1894, Stéphane Mallarmé expressed disgust. "Only one person had the right to be an anarchist: me, the poet, because I alone produce something that society doesn't want, in exchange for which it gives me nothing to live on." Dickman is just such a figure: giving us not only what we should want, but, at the same time, demanding nothing in exchange.
Recently, we were trying to figure out the power on us, the hold of
Three Men in a Boat.
Here we are 120 years after the fact --- it was first published as a book in 1889 --- and it still charms the hell out of us.
It may have to do with the leisure and pacing. In a review four years ago, a contributor to this magazine wrote about a new CD of Three Men, narrated by Martin Jarvis: "The key to Jerome's style is repetition, loving exaggeration, and the slow accretion of an idea, blowing it up till it bursts, scattering it all over the page."
Three Men in a Boat has survived these many years, I believe, because of its eloquent diction, dry wit, and a commonalty of frustration that you and I are bound to have with the simple accouterments of everyday life. It also carries an underlying sweetness.
But it wasn't until we reread a few passages for this review that we came up with another thought. It has to do with the realization of the sensualist Jerome. It is as if all that Victorian sensibility, well restrained, exploded into a passion for the smell, the taste, the feel of things.
Cheese, for example:
Cheese, like oil, makes too much of itself. It wants the whole boat to itself. It goes through the hamper, and gives a cheesy flavour to everything else there. You can't tell whether you are eating apple pie, or German sausage, or strawberries and cream. It all seems cheese. There is too much odour about cheese.
Or "paraffine oil" [kerosene]. Like cheese, it has its own air: "I never saw such a thing as paraffine oil as to ooze. We kept it in the nose of the boat, and, from there, it oozed down to the rudder, impregnating the whole boat and everything in it on its way, and it oozed over the river, and saturated the scenery and spoilt the atmosphere."
Or on drinking a cup of tea, the flavor of which was enriched by a vision. Using the water of the Thames, they make tea. Then, shortly after, they spot a dead dog floating by: "George said he didn't want any tea, and emptied his cup into the water. Harris did not feel thirsty, either, and followed suit. I had drunk half mine, but I wished I had not."
And, the force here is not in what Jerome says, but what he doesn't say:
Harris and I followed his gaze, and saw, coming down towards us on the sluggish current, a dog. It was one of the quietest and peacefullest dogs I have ever seen. I never met a dog who seemed more contented --- more easy in its mind. It was floating dreamily on its back, with its four legs stuck up straight into the air. It was what I should call a full-bodied dog, with a well-developed chest. On he came, serene, dignified, and calm, until he was abreast of our boat, and there, among the rushes, he eased up, and settled down cosily for the evening.
§ § §
This new volume is a labor of love of the Jerome K. Jerome Society. It includes several biographies of the writer and his family, descriptions of his plays, and reflections on his "comic masterpieces" --- which, for the most of us, means Three Men in a Boat.
Compared to his peers --- Mark Twain, for example, or Charles Dickens --- Jerome stands alone in his peculiar and particular success. Three Men was an instant hit in England and America (over a million copies sold in the U. S. in the first twenty years), eventually translated into German, Russian, and --- as Jeremy Nicholas tells us here --- "Japanese, Pitman's Shorthand, Hebrew, Afrikaans, and Portuguese."
I call its success "peculiar" because of all Jerome K. Jerome's writings, and there were hundreds of them, it was the only one that was such a success. After a time, the author became somewhat irritated by the fact that he was known for one book, that readers and critics paid no attention to his thirty-one plays, his nine other novels, the mountain of short stories and essays he composed in his long life.
Our feeling is that his more serious writings, even his comic essays, never matched the wit and subtlety of Three Men. His other big success, a play called "The Passing of the Third Floor Back," first mounted in 1908, tells of "a charismatic Christ-like stranger [who] visits a run-down boarding house and transforms the lives of its inhabitants." Not exactly a knee-slapper.
The present volume does not address these contradictions between JKJ's early writings, his later works, and his life. There is even one chapter entitled "The Happy Family Man." But like his name, I suspect he was a bit of a doppelgänger. He always claimed to be a melancholic; the lives of his close family may reflect his other side. The photographs that appear here (there are twenty-five of them) often show him and those around him not as boisterous and merry but ---- more often --- narrowed-eyed, serious ... even chilly.
But let us cheer on (in the master's fashion) the Society that produced Idle Thoughts on Jerome K. Jerome. The book even includes six essays and a letter from his pen. We can hope that this non-profit society sells enough copies to embark on other ventures, such as The Best of Jerome K. Jerome.
If they do decide on such a venture all we ask is that they remember that some of us, now long in the tooth, would want a typeface a hair larger. So we can read it with a smile ... rather than a squint.
--- Carlos Amantea

---

[READING]
How to Make Irish Stew

George said it was absurd to have only four potatoes in an Irish stew, so we washed half-a-dozen or so more, and put them in without peeling. We also put in a cabbage and about half a peck of peas. George stirred it all up, and then he said that there seemed to be a lot of room to spare, so we overhauled both the hampers, and picked out all the odds and ends and the remnants, and added them to the stew. There were half a pork pie and a bit of cold boiled bacon left, and we put them in. Then George found half a tin of potted salmon, and he emptied that into the pot.

He said that was the advantage of Irish stew: you got rid of such a lot of things. I fished out a couple of eggs that had got cracked, and put those in. George said they would thicken the gravy.

I forget the other ingredients, but I know nothing was wasted; and I remember that, towards the end, Montmorency [the dog], who had evinced great interest in the proceedings throughout, strolled away with an earnest and thoughtful air, reappearing, a few minutes afterwards, with a dead water-rat in his mouth, which he evidently wished to present as his contribution to the dinner; whether in a sarcastic spirit, or with a genuine desire to assist, I cannot say.

We had a discussion as to whether the rat should go in or not. Harris said that he thought it would be all right, mixed up with the other things, and that every little helped; but George stood up for precedent. He said he had never heard of water-rats in Irish stew, and he would rather be on the safe side, and not try experiments.

Harris said:

"If you never try a new thing, how can you tell what it's like? It's men such as you that hamper the world's progress. Think of the man who first tried German sausage!"

It was a great success, that Irish stew. I don't think I ever enjoyed a meal more. There was something so fresh and piquant about it. One's palate gets so tired of the old hackneyed things: here was a dish with a new flavour, with a taste like nothing else on earth.

And it was nourishing, too. As George said, there was good stuff in it. The peas and potatoes might have been a bit softer, but we all had good teeth, so that did not matter much: and as for the gravy, it was a poem --- a little too rich, perhaps, for a weak stomach, but nutritious.

--- From Three Men in a Boat
Jerome K. Jerome
(1889)

---

Companion Animals

According to the American Animal Hospital Association, 80 percent of American pet owners consider their pets to be their children rather than "companion animals," a point of view that provides the organic pet food industry with a large potential market. Every year Americans spend four times more on pet food than on baby food. In America, there are 70 million pet cats, 60 million pet dogs, 10 million pet birds, 5 million pleasure horses, and 17 million exotic pets such as rabbits, snakes, rats, hamsters, gerbils, guinea pigs, mice, and skunks.

In addition, although they are not yet sold in Whole Foods Markets, organic worms are available for environmentally focused fishers. Currently available are organic red wigglers and European and African night crawlers. The African variety is touted as a "good trolling worm" but is not recommended for ice fishing.

--- From America's Food:
What You Don't Know
About What Your Eat
Harvey Blatt
©2008 MIT Press

---

My Secret Delight

Almost every person has something secret he likes to eat. He is downright furtive about it usually, or mentions it only in a kind of conscious self-amusement, as one who admits too quickly, "It is rather strange, yes --- and I'll laugh with you."

Do you remember how Claudine used to crouch by the fire, turning a hatpin just fast enough to keep the toasting nubbin of chocolate from dripping off? Sometimes she did it on a hairpin over a candle. But candles have a fat taste that would taint the burnt chocolate, so clean and blunt and hot. It would be like drinking a Martini from silver.

Hard bitter chocolate is best, in a lump not bigger than a big raisin. It matters very little about the shape, for if you're nimble enough you'll keep it rolling hot on the pin, as shapely as an opium bead.

When it is round and bubbling and giving out a dark blue smell, it is done. Then, without some blowing all about, you'll burn your tongue. But it is delicious.

However, it is not my secret delight. Mine seems to me less decadent than Claudine's, somehow. Perhaps I am mistaken. I remember that Al looked at me very strangely when he first saw the little sections lying on the radiator.

That February in Strasbourg was too cold for us. Out on the Boulevard de l'Orangerie, in a cramped dirty apartment across from the sad zoo half full of animals and birds frozen too stiff even to make smells, we grew quite morbid.

Finally we counted all our money, decided we could not possibly afford to move, and next day went bag and baggage to the most expensive pension in the city.

It was wonderful --- big room, windows, clean white billows of curtain, central heating. We basked like lizards. Finally Al went back to work, but I could not bear to walk into the bitter blowing streets from our warm room.

It was then that I discovered how to eat little dried sections of tangerine. My pleasure in them is subtle and voluptuous and quite inexplicable. I can only write how they are prepared.

In the morning, in the soft sultry chamber, sit in the window peeling tangerines, three or four. Peel them gently; do not bruise them, as you watch soldiers pour past and past the corner and over the canal towards the watched Rhine. Separate each plump little pregnant crescent. If you find the Kiss, the secret section, save it for Al.

Listen to the chambermaid thumping up the pillows, and murmur encouragement to her thick Alsatian tales of l'intérieur. That is Paris, the interior, Paris or anywhere west of Strasbourg or maybe the Vosges. While she mutters of seduction and French bicyclists who ride more than wheels, tear delicately from the soft pile of sections each velvet string. You know those white pulpy strings that hold tangerines into their skins? Tear them off. Be careful.

Take yesterday's paper (when we were in Strasbourg "L'Ami du Peuple" was best, because when it got hot the ink stayed on it) and spread it on top of the radiator. The maid has gone, of course --- it might be hard to ignore her belligerent Alsatian glare of astonishment.

After you have put the pieces of tangerine on the paper on the hot radiator, it is best to forget about them. Al comes home, you go to a long noon dinner in the brown dining room, afterwards maybe you have a little nip of quetsch from the bottle on the armoire. Finally he goes. Of course you are sorry, but ---

On the radiator the sections of tangerine have grown even plumper, hot and full. You carry them to the window, pull it open, and leave them for a few minutes on the packed snow of the sill. They are ready.

All afternoon you can sit, then, looking down on the corner. Afternoon papers are delivered to the kiosk. Children come home from school just as three lovely whores mince smartly into the pension's chic tearoom. A basketful of Dutch tulips stations itself by the tram-stop, ready to tempt tired clerks at six o'clock. Finally the soldiers stump back from the Rhine. It is dark.

The sections of tangerine are gone, and I cannot tell you why they are so magical. Perhaps it is that little shell, thin as one layer of enamel on a Chinese bowl, that crackles so tinily, so ultimately under your teeth. Or the rush of cold pulp just after it. Or the perfume. I cannot tell.

There must be some one, though, who knows what I mean. Probably everyone does, because of his own secret eatings.

--- From Serve It Forth
Mary F. K. Fisher
©1989 North Point Press

---

[GREAT REVIEWS OF THE PAST]

Jacobson's Organ
And the Remarkable
Nature of Smell
Lyall Watson
(Norton)

You think that some people stink more than others? You're probably right --- and if you are "European," you stink more than most:

Japanese of the 19th Century, when first exposed to European traders, described them as bata-kusai --- "stinks of butter." People of European or African ancestry do have the largest armpit or axillary organs, often so densely packed with glands that they look like sponges under the skin. People of Asian origin have smaller organs or no armpit glands at all. In Japan, 90 per cent of the population has no detectable underarm odor, and young men who are unfortunate enough to belong to the smelly minority can even be disqualified from military service on that ground alone.

Remember that old saw, "No-one knows what the nose knows." Well, according to Lyall Watson, it's all true. Your nose has strange and wonderful powers, mostly hidden in a place that rarely shows up in Gray's Anatomy. It's called "Jacobson's Organ," it lives just inside your proboscis, and --- in union with the "normal" smell sense --- it gives us a second dimension, a double sense of aroma. And it is primitive: Jacobson's Organ connects directly with the lower, reptilian brain.

Watson is a fun writer, and this book is filled with more than you would ever want to know about noses, sex, perfumes, plants, and stink. Trees and bushes --- even rice plants, if you will believe it --- communicate through smell (mostly ethylene, which "is commonly released by plants under stress.") Victorians had a "love seat" which allowed a couple to sit "close enough to talk to each other" and not touch, but, as he points out, it was a "pheromonal piece of furniture, putting a suitor's armpit within inches of his intended's nostrils."

The armpit is a veritable hive of stink glands. "They are closer to other human noses than the rest of our apocrine centres" --- apocrine being those parts of the body that make possible bacterial decomposition, which turns hormones into pheromones. In the armpit,

Apocrine glands are heaped up, two or three to a follicle, covering a patch the size of a tennis ball, coating the long underarm hairs with their oils, vaporizing easily in the warmth, dissolving and spreading with the help of sweat glands that keep the whole area moist and bacterially active.

Schizophrenic patients have their own characteristic odor. German soldiers during WWI said they could sense the presence of the English across no man's land "by their smell." The English said the same about the Germans --- the word "Kraut" came from "the perception that they lived on, and smelled of, sauerkraut."

In the days of the Romans, adulterers were punished by having their noses amputated. The temperature of your mucosa rises by 1.5 degrees Centigrade immediately after intercourse, making us wonder about scientists hanging around congressional couples long enough to stick thermometers up their hot little noses. Wine-tasting is almost impossible for those who are having too much such hanky-panky: it's called "honeymoon rhinitis." Tiger urine --- sprayed backwards as a marker --- is so smelly that the Sanskrit name for tiger is vyagra, "the name derived from a verb root meaning to smell." As Watson points out,

This sheds an interesting new light on Pfizer's recent best-selling drug for impotent men, which is being marketed, with or without knowledge of Sanskrit, under the brand name of Viagra.

There are few nasal items that Watson misses. One such turned up in Marshall McLuhan's Understanding Media. "Until the coming of missionaries in the seventeenth century," he says,

the Chinese and Japanese measured time by graduations of incense. Not only the hours and days, but the seasons and zodiacal signs were simultaneously indicated by a succession of carefully ordered scents.

Like Watson, he says that the sense of smell is "the root of memory and the unifying basis of individuality." (His chapter on clocks is called "The Scent of Time.")

If you're into passages, nasal or otherwise, and if you're a devotee of aromatic minutes (as well as minutiæ), stick your neb into Jacobson's Organ. Any writer who can range from stink to etymology deserves our love. In his chapter on distasteful smells and symbiosis, he says that we react negatively to ants and wasps because of their characteristic aroma of piss:

It smells quite strongly of someone else's urine --- hence the wonderfully expressive old word for an open anthill, a pismire.

Proboscis, by-the-bye, comes from the Greek "Pro" --- before, and "boskein" --- to feed. As we used to say, when we were young and uncouth, You can pick your friends, you can pick your nose, but you can't pick your friend's nose.

--- Leslie Winterhalter

---

The Evening Light

Broad and yellow is the evening light,

The coolness of April is dear.

You, of course, are several years late,

Even so, I'm happy you're here.

Sit close at hand and look at me,
With those eyes, so cheerful and mild:
This blue notebook is full, you see,
Full of poems I wrote as a child.

Forgive me, forgive me, for having grieved
For ignoring the sunlight, too.
And especially for having believed
That so many others were you.

--- Anna Akhmatova (1915)
Translator Unknown




---




Vanishing
Candida Lawrence
(Unbridled Books)

In the seventeen stories and essays that make up

Vanishing,

the most gripping are not the fiction pieces but the memoirs: the author running away from home, the fate of her sister, and --- most engrossing of them all --- the centerpiece, "We're All in This Together."

Candida's mother and father --- Molly and Harry --- are in their eighties. "After dinner, I collect two trays from two beds. Molly is asleep but looks dead. Her head has rolled into a cavern between two pillows, and her mouth (without teeth) is open."

Harry has tucked himself around his tray and has spilled his salad onto his blanket. His mouth (without teeth) is open. I wash the dishes by hand. I don't know how to work the dishwasher and find I'm grateful for this.

Mother and father, aging, dying; becoming reflections of their children as their children care for, reflect on them. "They hope I am dying," Harry surmises. "They hope. They try to get me up but they don't want me up. I know I am dying and I don't care about that. Just going to take a long time doing it." And, thinking on his daughter,

That Candida, she's not fooled. She observes and plans on writing it down. Her being here with us and how we look, all of it. But she'll never sell a damn thing. Stuff lacks significance. Doesn't know the language. I was a better writer at twenty than she is at ... I don't know how old she is. Selfish always.

Thus Candida Lawrence roots about in the head of her father, the writer Harry Gavin, as he is thinking about her. And he tells us she doesn't know how to write what we are reading now. Which is terrific.

The blend in Vanishing is dispassionate observation alternating with passionate distance alternating with high comedy blended with drama and dismay.

Molly is eighty-five years old, can barely get about, hurts, has lost her ability to care for her dear garden, care for the house, care for Harry. It takes an hour-and-a-half for Candida and Eula (the care attendant) to get her mother from the bed into the bathroom, onto the toilet, off the toilet, into the tub, sprayed, dried, and then (an hour later) back to bed.

Eula is a character (caretakers will always be key characters in our final days, more even than the various brothers, sisters, children and friends). Candida makes a sly remark about Eula's religion, and Eula says, "Oh, you like to make a joke, jes' like your father." Then: "Your mother, she don' make too many jokes, not now anyway."

What Eula does know is how to handle the two old people in her charge. "Your mama's jes' a little thing in her body, but she's huge with dignity. Jes' huge!" They get Molly off the toilet, standing, and "her robe falls to the floor without our help."

"Throw that over in the corner so she don't trip on it." I am eager to obey Eula, who seems healthy and normal, is the right color, and knows what to do next.

But mother gets impatient with this living business, wants out. Candida's sister Anne finds her on Christmas day, a sad present for her daughters: "Molly must have taken sleeping pills last night." Anne says on the telephone to Candida. "She left a note and she is not dead. She's deeply asleep. Harry wants to know why she isn't awake yet and I haven't told him. What shall I do?

"I know she planned this and wants to die and I want to respect that wish."

But she's not dead and I don't know whether to let her ... let her die, and whether to tell Harry, and dammit, legally I don't know what's best to do. I don't want anyone to try to save her.

Your mother, the one who brought you into life, is now trying to make an exit ... an undignified one. What to do?

§ § §

Sixty years ago I read a story about the ultimate punishment. It told of people who are forced to live on and on (and on). They are in a hospital/prison where people --- 110, 125, 150 years old --- simply want to get out, be gone. But those who run the system bring in the best medical care, state-of-the-art to patch up the old folks after the usual multiple attempted suicides. It's the law of the land. You have to keep on going. No abandoning ship until you have served your time.

The ultimate twist in Vanishing lies in the very last essay, about sister Anne's own dementia and death. (She's the one who earlier on found Molly "deeply asleep.") At Anne's memorial service, people said,

"Oh, you must miss her so much," and I said: "I do, I do..."

I remember her phone number and sometimes I call her and her answering machine says: "Hello, this is Anne. Please leave your name and number. I'll call you back as soon as I can."

--- Lolita Lark

---

The Creative Elephant

Plenty of postwar writers, from J. D. Salinger and Vladimir Nabokov to Thomas Pynchon, had little or nothing to do with writing programs. Nabokov taught a course on the novel at Cornell, in which Pynchon was a student, but he never taught creative writing.

Harvard once considered hiring Nabokov to teach literature; Roman Jackson, then a professor of linguistics there, is supposed to have asked whether the university was also prepared to hire an elephant to teach zoology.

--- From "Show or Tell"
Louis Menand
The New Yorker
June 8 & 15, 2009

---

[ANOTHER READING]
Pumping Bile

The Hicks, our other neighbors, lived five miles down the road in the opposite direction from the Kettles. They had a neat white house, a neat white barn, a neat white chicken house, pig pen and brooder house, all surrounded by a neat white picket fence. At the side of the house was an orchard with all of the tree trunks painted white but aside from these trees there was not a shrub or tree to interfere with the stern discipline the Hicks maintained over their farm. It made me feel that one pine needle carelessly tracked in by me would create a panic. Mrs. Hicks, stiffly starched and immaculate from the moment she arose until she went to bed, looked like she had been left in the washing machine too long, and wore dippy waves low on her forehead and plenty of "rooje" scrubbed into her cheeks.

Mr. Hicks, a large ruddy dullard, walked gingerly through life, being very careful not to get dirt on anything or in any way to irritate Mrs. Hicks, whom he regarded as a cross between Mary Magdalene and the County Agent.

When we first moved to the ranch we were invited to the Hicks to dinner and to an entertainment at the schoolhouse. For dinner we had a huge standing rib roast boiled, boiled potatoes, boiled string beans, boiled corn, boiled peas and carrots, boiled turnips and spinach. Mrs. Hicks also served at the same time as the meat and vegetables, cheese, pickles, preserves, jam, jelly, homemade bread, head cheese, fried clams, cake, gingerbread, pie and tea. This was supper. Dinner had been at eleven in the morning. Mrs. Hicks, a slender creature, ate more than any ten loggers but as she took her third helping she would remark sadly, "Nothing sets good with me. Nothing. Everything I've et tonight will talk back to me tomorrow."

After Mrs. Hicks and I had washed the supper dishes we retired to the tiny living room to sit in a self-conscious circle on the golden oak chairs around the golden oak table and the Rochester lamp while Mr. Hicks fumbled fruitlessly with the radio and Mrs. Hicks firmly snipped off between her teeth any loose threads of conversation.

Occasionally she would glance sharply at Mr. Hicks and I felt that one false move and she would take him by the collar and put him outside. After one silence so long that I could feel the tidies of the chair sticking to my neck and arms, Mrs. Hicks called Mr. Hicks into the kitchen and I don't know whether she twisted his ear or what but he announced that he was not going to the entertainment as one of the cows was expecting a calf. Bob elected to stay and help with the delivery and Mrs. Hicks and I set off for the Crossroads in her car. We also shared the car with Mrs. Hicks' liver and her bile, neither of which functioned properly and though she had been to countless doctors and had had several "wonderful goings over" she had to take pills all of the time. She drove, as did all the natives of that country, on the wrong side of the road, very fast and with both hands off the wheel most of the time. During the course of the drive she missed by a hair two other cars, a cow, a drove of horses, a wagon and a road scraper but not a feint in the blow by blow account of the fight between her liver and her bile. Her liver was so sluggish that it had constantly to be primed in order to make it pump her bile, according to Mrs. Hicks. Just before we went into the auditorium of the school-house, she took two of the priming pills and I was very disappointed not to hear liver's motor start and a cheery chug-chug-splash as it pumped Mrs. Hicks' bile into her bilge or wherever bile goes.

During the drive home Mrs. Hicks entertained me with her many miscarriages, her sisters' many miscarriages, her cows' many miscarriages, and her chickens' blowouts. The internal structure of Mrs. Hicks and all of her connections were evidently so weak that I was relieved when we reached home without the crankcase dropping out of her car. When we got in the house, Bob and Mr. Hicks were celebrating the arrival of a heifer calf with a bottle of beer. Mrs. Hicks' disapproval stuck out all over like spines, but when I lit a cigarette she turned pale with horror. "It's not that I mind so much," she told me later, "I know you're from the city but I'd hate to have you smokin' when any of my friends come in because they might think I was the same kind of woman you was."

Mrs. Hicks was good and she worked at it like a profession. Not only by going to church and helping the poor and lonely but by maintaining a careful check on the activities of the entire community. She knew who drank, who smoked and who "laid up" with whom and when and where and she "reported" on people. She told husbands of erring wives and wives of erring husbands and parents of erring children. She collected and distributed her information on her way to and from town, and apparently kept a huge espionage system going full tilt twenty-four hours a day. Having Mrs. Hicks living in the community was akin to having Sherlock Holmes living in the outhouse, and kept everyone watching his step.

--- From The Egg and I
Betty MacDonald
©1945 J. B. Lippincott Co.

---

[ANOTHER GREAT REVIEW OF THE PAST]

Woodrow Wilson
Louis Auchincloss
(Penguin)

Louis Auchincloss is best known for his forty or so cunning novels having to do with the East Coast Smart Set. For some strange reason, the editors at Penguin Lives decided he would be the one to tackle the mysterious and austere Woodrow Wilson. They were wrong. He should have been left chained to his writing desk there in Manhattan, spinning out tales of the rich and the lost.

What he has produced here is an essay that obviously took him a busy weekend to squeeze out. He has never learned that historians, given the pea-brains they must always be writing about, e.g., political figures, survive by being dispassionate and measured. Auchincloss uses sarcasm to let us know just what he thinks of his subject:

Wilson, with God and his angels presumably ranked behind him, tended to regard his opposition as malicious betrayal.

The astonishing facts of Wilson's life --- that the political bosses of New Jersey made him governor, that his political beliefs (especially about the League of Nations) killed him as much as Booth's bullet killed Lincoln --- all these are parsed out to us with little interest or passion.

Some of the Penguin Lives are outstanding: Mao by Jonathan Spence (see www.ralphmag.org/newZK.html) is one of the best we have ever read concerning another enigmatic figure. Auchincloss's Woodrow Wilson is, however, to quote another dialectician, obviously nothing more than blowin' in the wind.

--- Lolita Lark

Pages read: 58
Total number of pages: 124

---

[Cats & Poetry]

When Nellie, my old pussy
cat, was still in her prime,
she would sit behind me
as I wrote, and when the line
got too long she'd reach
one sudden black foreleg down
and paw at the moving hand,
the offensive one. The first
time she drew blood I learned
it was poetic to end
a line anywhere to keep her
quiet. After all, many morn-
ings she'd gotten to the chair
long before I was even up.
Those nights I couldn't sleep
she'd come and sit in my lap
to calm me. So I figured
I owed her the short cat line.
She's dead now almost nine years,
and before that there was one
during which she faked attention
and I faked obedience.
Isn't that what it's about ---
pretending there's an alert cat
who leaves nothing to chance.




---©1969 Philip Levine

---

[WHERE WE'RE AT]

This hard-copy version of RALPH comes out two or three or five times a year --- mostly in the late spring, summer, and early fall --- depending on contributions from our readers and the whereabouts of our peripatetic editors.
Like its on-line cousin, it is published by The Reginald A Fessenden Educational Fund, a 501(c)3 non-profit organization.
You are invited to subscribe to keep us alive. All contributions are tax-deductible by determination of the IRS and the State of California.
Correspondence can be sent to
poo@cts.com

RALPH
Box 16719
San Diego CA 92176

Dear RALPH:

I have read your magazine and I am agog. I would like to subscribe so I can receive mailings of The Folio and help your efforts to better what's left of American letters. I understand that, upon request, you will also send me a free copy of A Cricket in the Telephone (At Sunset) --- poems from the late Fessenden Review. Please sign me up for:

[ ] $1,000 - Lifetime Subscription (yours or ours)

[ ] $500 - Five Years;

[ ] $100 - Two Years;

[ ] $50 - One Year;

[ ] $25 - Unemployed, In Jail, Out of Sorts

NAME: ________________________________________________________

ADDRESS: ______________________________________________________

CITY/STATE/ZIP: _________________________________________________

Checks should be made out to "The Fessenden Fund"
We apologize for the fact that
we can only do checks or money-orders.
We cannot handle American Express, Visa, Mastercharge, Paypal
or any other modern-day funny money.