When most of us think of Amsterdam, we think of white bicycles and canals and Anne Frank and cafes where you can get stoned on legal hash. Condon's Amsterdam is different. It's a place of a language that is impossible to learn, a government that is impossible to deal with (especially for visitors holding forbidden jobs) and of housing that is impossible to find. Condon reveals that Anne Frank's family was fingered not by a German nor a Nazi but by a Dutch neighbor. It was someone, he suspects, who coveted their rather large if hidden apartment.
As far as quaint items of Dutch life, we learn that the white bicycle idea never worked because the bikes got stolen, that the hash-cafes aren't very interesting unless you are a full-time stoner, and rather than being scenic waterways for the passage of scenic boats, canals are used as dumps for people or cars (or bicycles), vast waterways that spawn astonishing mosquitoes who "shoot you full of some sort of insect caffeine."
Just such a mosquito wakes him from a dream where he is kissing Katharine Hepburn:
Other celebrities whom I have kissed in dreams include, but are not limited to, Jodie Foster, Reese Witherspoon, Kylie Minogue, Renée Zellweger, Parker Posey and Burt Reynolds.
"I think I have a thing about celebrities," he muses:
The thing I have about celebrities is this: I resent them. I am deeply jealous of them in all sorts of appropriately fantastic ways and yearn to be one, principally because I would be better at it than many of them: Elle MacPherson, Gwyneth Paltrow and Guy Ritchie to name just three.
This is typical Condon. He starts out on the subject of mosquitoes in Amsterdam and ends up on Guy Ritchie. He tells his wife that a friend hung himself and Sally corrects him, "You mean hanged." He goes to Der Ring des Nibelungen but "the singing is in German the subtitles in Dutch," and all the while he is covering his face with his hand because he has needles in his jaw from an acupuncturist who is trying to cure his cluster headaches.
He's a tall tale spinner, and when he is good, he is very very good --- the kind of writer to make you giggle even at 6:30 A.M. while you are on the Eighth Avenue Local and no one else around you is awake, much less laughing.
§ § §
Condon paints himself as a not-very intelligent, not very handsome, drop-out kind of a guy. He tells us that he "left high school" and "got into a lot of trouble in my working life," being fired from "my first thirty-six jobs,"
including a termination after just three days at the Department of Foreign Affairs, a truly miraculous achievement considering the fact that it is all but impossible to be fired ever from the public service, let alone after seventy-two hours.
But this supposedly not-too-bright fellow is no dummy at all --- but, rather, a sly wit who can turn a visit to the dentist into a major trauma, a visit to the doctor a knee-slapper, who can invent a dialogue with himself about his booze consumption and turn it into a mini-drama right out of AA:
SC: Your father's an alcoholic, isn't he?

SC: (Long pause): Possibly.

SC: In fact, definitely.

SC: Whatever you say. Why do you always bring my father into it?

SC: Because I think it's important

SC: (no response)

SC: This conversation took place in your head, didn't it?

SC: Yes it did. It says so on the previous page.
Because of the wonderful way he paints his three years in a not very accommodating city, we know he's lying about his mentality: he's someone you and I would want to hang out with, a genuine gas who can turn buying stamps into a major adventure:
"Hello," I said, to the slumped grey figure before me. "I'd like two stamps and two envelopes, please. Alstublieft."

With the charm and alacrity of a corpse the guy slid the two stamps toward me then told me that they didn't sell envelopes.

"This is a post office, " I reminded him.

"Nevertheless, we do not sell envelopes," he reminded me. Then he pointed in the direction of Belgium and said, "Tabac."

I went to the tabac, queued up for seven minutes, bought three envelopes, went back to the post office, took a number, sat down and read mail-related pamphlets in Dutch for three-quarters of an hour until my number came up, went to the dead postal worker and handed over my spare envelope. "Next time somebody shows up and wants to buy an envelope --- and that time will come, my friend --- please give them this. It's on me."
My 'Dam Life is a travel book that's not a travel book (even though it is put out by a publisher that specializes in travel books). It's one that doesn't dwell on the wonders and delights and the pretty side of Amsterdam --- but, rather --- the horrors of losing an apartment overnight, what it's like to hide from the city's no-foreign-workers bureaucrats, how to make do while not understanding a weird language, how to put up with weird neighbors --- like the guy across the way who has a painting, a very large painting, of his testicles hanging on the wall (the painting is hanging, not the testicles) --- all executed by his girl-friend.

It is this ability to take the boring or scary or strange and make it winningly funny that makes My 'Dam Life such a treat. Condon might as well have called it Down and Out in Amsterdam, Holland for, like Orwell, he can make the desperate side of a city come alive for us. It also convinces us that we will never go to Amsterdam to look for a job, buy a stamp, have our testicles painted, or commit suicide.
---
Hans J. W. Werner
---
Britten and Barber
Their Lives and Their Music
Daniel Felsenfeld
(Amadeus Press)
The musics composed by Benjamin Britten and Samuel Barber were thought to be somewhat romantic, perhaps a return to the past. Rather than following the lead of such moderns as Stockhausen, Dallapiccola and Olivier Messien, they composed what was thought to be music of and for the people, not unlike the poetry of John Betjeman.
Both lived within that tiny closed, somewhat gay culture of musicians of mid-century America and England. Barber's lifelong lover, Gian-Carlo Menotti, composed opera; Britten's love --- the dandy-ish Peter Pears --- was a noted tenor of the day.
Anyone writing about composers and classical music of the 20th Century has to wrestle with a singular fact that when Barber and Britten were gadding about, Western musical culture was the playground of the rich and the fey, dancing about the once-great metropolitan centers --- London, New York, Boston, Philadelphia, Chicago, San Francisco --- with their opera houses, symphony halls, musicales, and such nearby venues as Tanglewood, Jubilee Hall and Aldeburgh.
At the same time a wholly new music culture was erupting, an iceberg of music-love scarcely noted by the eminent critics of newspapers and magazines of the times. As he discusses these two, two of the most famous musicians of the day, Felsenfeld can quote from reviewers from the pages of
The Saturday Review, The New York Times
or
The Times of London.
He can and does cite the words of the movers and the shakers of the day: Leonard Bernstein, Serge Koussevitzky, Eugene Ormandy, Arturo Toscanni.
A radical change was taking place in the world of music just as Barber and Britten were muddling their way through the cultural dustbin. It was the coming of the LP (and, somewhat later, the CD). These created a new world for those of us who refused to put up with the indignities of Culture in the local Symphony Hall: the waiting in line, the expense, the experience of sitting next to someone with terminal apnea (or intractable pulmonary edema), the eternal waiting through that most-forced of pauses --- the pause that oppresses --- the intermission. In "live concert," you and I were forced to wait what seemed like hours to hear what we came to hear.
But there was a new alternative for those of us who loved music as it should be loved. It was to be found in a stereo (or 'hi-fi') system where we could listen to, at the pace we wanted, at the hour we wanted, exquisitely performed music.
Instead of sitting through hours of The Rape of Lucretia, Peter Grimes, Knoxville: Summer of 1915, Anthony and Cleopatria, Serenade for Tenor, Horn and Strings, Sonata for Piano, we could hear, entire, without benefit of comments, coughs, sneezes, yawns or snores, the string quartets of Haydn, the trio sonatas of Telemann, the oratorios of Handel, the chamber music of Dvorák, any of the 211 cantatas of Bach.
We could hear, whole --- without the infernal spell-breaking intermission ---the greatest opera of all time, Verdi's Requiem (we call it opera because that's what it is; just because he was in mourning, the composer was not about to change his form).
We could spend an evening with some of the greatest religious works in western culture: Bach's B Minor Mass, or the St. Matthew's Passion. We could spend an hour or so (drink in hand) hearing that most charming of all set pieces, the vocal version of Stravinski's L'Histoire du Soldat.
At three in the morning, if we so chose, we could turn to the most moving meditation on death ever created, Schubert's 14th String Quartet, Death and the Maiden, named after the anonymous "maiden," the origin of his all-too-fatal disease.
Or, at any hour of the day or night, in any sequence, we could live inside the towering works of d'Aquin, Vivaldi (not the Four Seasons, lord knows), Handel's most obscure oratorios --- Xerxes, Julius Caesar, Theodora, Jephtha --- or any of the great chamber or vocal pieces of Lully, Monteverdi, Rameau, Soler, Purcell.
Thus instead of being dragged to the smart-set Palace of Culture to put up with the likes of Barber and Britten --- or those dead-weights hung on the necklace of western culture (Ferdé Grofe, Delius, Elgar, D'Indy --- or Ravel's blindingly circular "Bolero,") we could be up in the clouds with the masters, never having to hob-nob with the "guardians of culture," those snooty folks who haunted the Met, the Boston Pops, the Philadelphia Symphony, Avery Fisher, etc.
§ § §
Felsenfeld's essay is certainly clearly written, and for scholars who don't have any musical taste, it might even be considered important. For those of us crave worthy music, it will be just another scab off the corpse of Western High Culture. For it is, alas, an essay (with CD!) concerning two neurotic nannies in the masturbatory world of mid-twentieth century music, where audiences would go crazy over something as emotionally stunted as Commando March (for the Army Air Force!) Leonard Bernstein, who played this game for fun as well as for fame and profit, once remarked that Britten's music had "the sound of gears not quite meshing."
The ultimate occurred when we put the disk that came with Britten and Barber into our CD player. The disk spun and spun (and spun). And nothing at all came from the speakers. Not even a whimper. Much less a bang.
--- A. W. Allworthy
---
Some More Thoughts
On Britten and Barber
Benjamin Britten has always struck me as very clever, in fact too facile by half, and, basically, dead in spirit. He is considered a major composer nowhere except England, where they also admire Merchant-Ivory costume flicks and warm beer, and refer to chips as "crisps."
One can be more sympathetic to Sam Barber. He unquestionably belongs in the second tier, and nobody claims otherwise, but I've always found his work very appealing. I never stopped liking the Adagio for Strings, just as I never stopped liking Rachmaninoff. I also like the quartet --- from which the Adagio comes --- the violin concerto, the 'cello concerto, the "Essays for Orchestra," both symphonies, and especially Barber's one piece that, I think, makes it into the first tier: the "Capricorn Concerto," a venture into an astringent neo-Baroque idiom like Hindemith or later Stravinsky ... and as good as either one. Incidentally, Barber has enjoyed a mini-revival in the last decade or so, along with the revival of a neo-Romantic idiom by many American contemporaries like Kernis, Rouse, Adams, Danielpour, etc.
My first tier list of "classic" moderns (meaning the 1920s through the 1950s) would include the usual suspects whose idioms were, while sometimes tonally free and dissonant, nonetheless rooted in the tonal system: Stravinsky, Bartok, Bloch, Hindemith, Honegger, Vaughan Williams, Shostakovich, and New York's own William Schuman. Maybe also Karl Hartmann, Sven Einar Englund, Einojuhani Rautavaara, Roy Harris (although he tended to write the same piece over and over) and just one more-or-less avant-garde composer, Gyorgy Ligeti.
The self-consciously avant-garde, from Schoenberg through Xenakis, Stockhausen, Carter, and Boulez, I write off as a bad trip. Some people suggest that their music of angst, disorientation, and ugliness was an aesthetic response to the dreadful massacres of the 20th century's first half.
§ § §
As it happens, not long ago, I went to a Seattle Symphony concert of all modern music. Afterward, Gerald Schwartz and a panel of talking heads stayed on to sing the praises of modern music and to assail one of the local public stations (KUOW) for no longer broadcasting any music --- whether modern or any other kind.
They also wrung their hands over the absence of modern music from concert programs, a little odd in that Schwartz had just conducted an all modern program.
The standout at the concert was William Schuman's Third Symphony, his best known work nowadays, sometimes paired on CD with Harris' Third. Schuman's is the better work ... sheer dynamite.
Thursday's program also included Carlos Chavez' Sinfonia India, which strikes me as gimmicky: Chavez was no more Indio than you or me, and the contrivance shows. They also did one of Howard Hanson's more boring symphonies, and one of Copeland's modernistic pieces, which are slightly (but only slightly) less soporofic than his vein of "accessible" Americana.
As far as true moderns of our own time, I would offer up the name of Peteris Vasks, who is Latvian. I characterize his music as the equivalent of Arvo Pärt ... for people who are still conscious. There are several CDs of Vasks' music out and he is also represented on a couple of collections of modern music from the Baltic.
Another Estonian who is tonal and mystical, like Pärt, but a little more lively is named Rene Eesperee (or something like that). And still another who is more modernistic than Part, and whose music I like very much, is Erkki-Sven Tüür. You will notice that the neatest thing about these Baltic composers is their weird names.
--- Dr. Phage
---
[HATING]
If you must hate, hate the government or the people or the sea or men, but don't hate an individual person. Who's done you a real injury. Next thing you know he'll be getting into your beer like prussic acid; and blotting out your eyes like a cararact and screaming in your ears like a brain tumor and boiling round your heart like melted lead and ramping through your guts like cancer. And a nice fool you'd look if he knew. It would make him laugh till his teeth dropped out; from old age.
--- From The Horse's Mouth
Joyce Cary
©1944, Harper & Brothers
---
[WHERE WE'RE AT]
This hard-copy version of RALPH comes out two or four (or seven) times a year, depending on contributions from our readers.
Like its on-line version, it is published by The Reginald A Fessenden Educational Fund, a 501(c)3 non-profit organization.
You are invited to subscribe to keep us alive. All contributions are tax-deductible by determination of the IRS and the State of California.
We can be found at
www.ralphmag.org
Correspondence can be sent to
poo@cts.com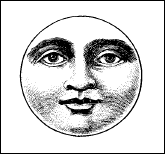 RALPH
Box 16719
San Diego CA 92176
Dear RALPH:
I have read your magazine and I am agog. I would like to subscribe so I can receive mailings of The Folio and help your efforts to better what's left of American letters. I understand that, upon request, you will also send me a free copy of A Cricket in the Telephone (At Sunset) --- poems from the late Fessenden Review. Please sign me up for:
[ ] $1,000 - Lifetime Subscription (yours or ours)
[ ] $500 - Five Years;
[ ] $100 - Two Years;
[ ] $50 - One Year;
[ ] $25 - Unemployed, In Jail, Out of Sorts
NAME: _____________________________________________
ADDRESS: _____________________________________________
CITY/STATE/ZIP: _____________________________________________
Checks should be made out to "The Fessenden Fund"
We apologize for the fact that
we can only do checks, cash, or money-orders.
We cannot handle American Express, Visa, Mastercharge, Paypal
or any other type of modern-day funny money.