You and I travel around and about to look at cathedrals and castles and eat strange foods and speak (or try to speak) strange languages. Thomas Pakenham travels around the world to look at funny trees.
His journeys have taken him to Australia, South Africa, Washington State, Kekova, Turkey, Napier, New Zealand, and the California Desert. He carries a camera, makes gorgeous photographs, and has stories about each of his arbolic friends.
For instance, the Baobs of Derby, Australia can exceed eighty feet in girth, and may be over a thousand years old. One was used as a jail for Aboriginals who had been accused of stealing cattle. This was possible because the trunk was commodious, mostly empty, and round and fat.
A page of the book is given over to bonsai. Seems that these trees, the Tiny Tims of the hardwood set, demand as much loving care as Elizabeth Taylor, with the same result. You have to clip off the older roots and manicure the trunk, because
Bonsai experts believe that a bonsai might become virtually immortal --- or at any rate live for thousands of years --- if properly disciplined.
A popular new magazine, Bonsai Discipline, opines that these minuscule trees should be beaten daily along the base of the trunk with tiny whips made of pussy willow. This will keep them in line.
The lumpiest trees are the camphor trees --- Cinnamomum camphora --- and the Baobab --- Adansonia rubrostipa. The latter grow with the most fecundity in Madagascar. There are six varieties, "taking the form of demons, skulls, bottles, and teapots." Bottles are the most common and, says the author,
it's quite an experience to see a family of 40-feet-high bottles, the colour of pink elephants, advancing silently towards you through the long grass.
Aficionados of The Little Prince will recall the duties on his planet involved caring for a fox, cleaning a volcano, and watering a Baobab. It's understandable why Saint-Exupéry chose that tree: next to the Boojum of Baja California, it's as weird looking as you could want. The author tells us that the "Avenue of the Baobabs" at Morondava is a sight for sore eyes:
The trunks rise like tapering metal tubes; the branches crown the trunks like propellers.
When he finally got a photograph of the dozen or so Baobabs, he asked himself,
Was it for this that I have queued in the airless corridors of 89 airports, circled the globe on 12,000 miles of dusty and dangerous roads, stayed at 62 seedy motels in 18 countries? Was it for this I had risked my neck climbing up gum trees and under razor-wire fences?
Evidently it was.
--- S. J. Worthington
---
Radical Compassion
Finding Christ in
The Heart of the Poor
Gary Smith, S. J.
(Jesuit Way/Loyola)
Towards the end of
Radical Compassion,
Smith makes a list of the "afflictions" visited on his clients. It includes,
black eyes caused by physical abuse
fury over not being able to access the system
long-term alcoholism and its debilitating side effects
murmuring, maddening voices in one's head, brought on by schizophrenia
frustration with a body that will not function correctly
malnutrition and its side-effects
heroin withdrawal
the weariness of old age
fear of having to sleep on the streets.
He concludes with three that struck this reader as particularly poignant:
the need to talk
the need to be held
the need to weep
In his day-to-day, Smith puts up with alkies, people with the screaming-meemies, dope-heads, pimps, aggressive schizophrenics, babblers, and those who want to kill him. He works out of the St. Vincent dePaul Center in the poorest part of Portland, Oregon.
Radical Compassion tells of his daily interaction with some hundred souls who he seeks out when he knows they are at-risk --- or who seek him out. For instance, there's Dan, who is "scruffy in appearance, mercurial, dreadfully serious, and defensive." He meets him at a bus stop. Smith had a suitcase, and Dan said, "Oh I see you are leaving us. Whatsamatter, don't have enough time for the poor anymore?"
I ask him why he was so angry. Wrong question. He spent the next ten minutes lambasting me for being "Mr. Psychologist" and for being indifferent to the homeless and the issues of the homeless. It was clear to him that I was a priest in the inner city for the sole purpose of pimping the poor, hiding behind my middle-class education and my mighty Jesuit graduate degrees.
Smith concludes, "I think I have learned over the years how to finesse the madness of the streets in all its many-headed forms. I rode him out, knowing that deep down he was hurting and saw in me something that he was not able to be anymore."
We get to follow Smith into the most pestiferous downtown areas of Portland, the SROs --- the single-room occupancy hotels, where most of these people live. Some of his "parishioners" are so scabrous that you and I would have trouble meeting with them, much less hanging out with them. One day, he meets with Enrique in his office, and he says, dryly, "I had to ask him to leave OMB premises because cockroaches were crawling out from underneath his coat collar."
When we inspected the coat outside, we discovered that he was a walking cockroach den. And these weren't babies. They were big, fat, well-fed.
AIDS, schizophrenia, long-time alcoholics, chronically depressed, people whose whole lives are the nightmares that you and I only have at night. And then there are the drugs. "If evil had another name, it would be crack."
The drug brings out the most selfish side of human nature... Life becomes a matter of finding the drug, preparing the drug, using it, and going on a mission to find more. Nothing can stop its voracious demands --- not lovers, not mommas, not anyone or anything.
Smith has been attacked by those he is trying to help. He has had to perform funeral services in cheap taverns. He has been chased down dark streets by those who want to rob him. One of his clients, Robert, "has a crush on me, but it has become clear to him that however suggestive he might be, I simply am not on that planet when it comes to the reasons why I entered his life."
I felt that if we got past all his usual ways or relating to men (flirting, drugs, sex, adios) he might begin to discover the part of his heart that had gone into hiding when he was a young man. All of his sexual behavior is an entity, disconnected from the heart of the man himself. Some of his behavior leaves me disgusted, and I have to fight through my feelings in order to meet him on a level that communicates care.
Smith speaks candidly and lovingly of his religion --- but he does not lord it over us (the reader) or those (the poor) who come to him for help. Indeed, in one of his few scornful passages, he speaks of meeting on the Burnside streets "two Bible-packing, perpetually smiling, glazed-eyed gentlemen," one of whom "put his hand on my shoulder and said, with the smarmy assurance that only 'The Saved' seem to have down cold, 'It's okay, brother, Jesus still loves you.'"
"Yeah, you are right, my friend," thinks Smith, "Jesus does love me, but the means and story of that love are so different from anything you can imagine."
This is not a quick-fix world, despite God's power. And when the poor don't get it right away --- that is, that sweet Jesus loves them --- the born-againers leave the scene, shaking the dust from their feet. Rather than listening to the Spirit of the poor, these proselytizers listed to their own safe, untested selves and to their own self-congratulatory gospel of salvation. In doing so they miss the bruised hearts of others. They miss, I think, the heart of Jesus, so complex, open, and long-suffering.
§ § §
If I were sixty again (if I were sixty again!) I think I might give up this whatever-it-is-I'm-doing, pack up my old kit bag, and take off for Portland and the Outreach Ministry there in Burnside --- see if I could convince Smith to take me on for a few months, work together with him with the poorest of the poor. It is not that I am so fond of the Mogan David/Cockroach set. But it would be a trip to work with the good father --- perhaps not all that different from working with Dorothy Day or Mother Teresa. Learning from those who have a certain light.

Oh, we might have a few tussles. I am not all that sure that his God is my god. His seems to be there on call whenever Smith needs Him; he sees Him in the heart of any one of his drunks, pimps, whores, dopers, and nut-cases. Mine is a bit more reclusive; did his work creating us a few jillion years ago and then took off to build other universes.

But I think Smith and I would get along just fine, as long as I, without complaint, trailed along with him, offered succor to the likes of Darnell, the schizophrenic who yells, Frank who hears voices coming in the walls of his room, James who whines, Melinda who might be back on drugs again, Frank, who says that the CIA will be killing the three of us.

It won't be a piece of cake. It stinks in many of those SROs --- the roaches are big and mean, as are those folks hanging about who might be tempted to take us out. But I figure with someone as saintly as Smith, I would probably have a good chance of surviving, learning a bit about the poor in whom he still has faith; for some wonderful reason, which he believes to be "God's creatures," and therefore deserving "the love and awe intrinsic to all creatures."

What do they want? What would we have to be to them?
A good and steady listener; a friend; a father; an interested, yet not patronizing, party; a compassionate priest; a truth teller; a companion they can rely on to walk with them through the darkness; and a trusted individual who will make the case for them in their fight for professional mental health care.
--- Ignacio Schwartz
---
Serve It Forth
Mary F. K. Fisher
(North Point Press)
Those of us who were raised in the depression had lots to be depressed about: bad economy, bad world situation, and worst of all --- bad food. Fried steak. Vegetables boiled to a mush. Spaghetti was Chef-Boy-
Ar-Dee. Salads were made with marshmallow and pink jelly. The only wine available was a smelly brew called "Three Sisters."

For lunch, all we could expect ham on white. And, as Ms. Fisher says, "In the same way water or drippings may be designated as the basis of English cuisine," America's was "the flavor from innumerable tin cans."

Ms. Fisher was sent from food-heaven to deliver us from this scandal in the kitchen, and Serve It Forth, first published in 1939, was the bible. In it she traced the history of the kitchen, the use or abuse of food, and the coming of good taste and classic cuisine. These history lessons alternated with memories of her time in France, where she learned to love such exotics as truffles, good wine, testy chefs, and snails. One of my all time favorites is this, as quoted from "Le Menagier de Paris:"
Snails, which are called escargots, should be caught in the morning. Take the young small snails, those that have black shells, from the vines or elder trees; then wash them in so much water that they throw up no more scum; then wash them once in salt and vinegar, and set them to stew in water. Then you must pick these snails out of the shell at the point of a needle or a pin; and then you must take off their tail, which is black, for that is their turd; and then wash them and put them to stew and boil them in water; and then take them out and put them in a dish to be eaten with bread. And also some say that they are better fried in oil and onion or some other liquid, after they have been cooked as above said; and they are eaten with spice and are for rich people.
"Le Menagier de Paris" was first published in 1394.

The joy of cooking à la Fisher is the very rendering of her words --- words cooked in butter, garnished with parsley and chives and a bit of white wine. "Do you remember how Claudine used to crouch by the fire," she will write --- even though you and I don't know Claudine from Harvey Mudd --- "turning a hairpin just fast enough to keep the toasting nubbin of chocolate from dripping off?"

Or in mid-winter, eating a tangerine heated on the radiator, the maid in the background who "mutters of seduction and French bicyclists who ride more than wheels, tear delicately from the soft pile of sections every velvet string."
You know those white pulpy strings that hold tangerines into their skins? Tear them off. Be careful.
Her words are as magic as her taste in foods --- even to the point of describing the siege of Paris during the Franco-Prussian War, where they ate "scrambled rats and potted poodledog meat."

Her chapter on "Eating Alone" should assuage those of us who have often feared to be seen in a restaurant in such a solo act. She quotes Lucullus --- who told his majordomo: "It is precisely when I am alone," he said, "that you are required to pay special attention to the dinner.
At such times, you must remember, Lucullus dines with Lucullus.
I once wrote Fisher a fan-letter, extolling her way with words. She wrote me back, a letter typed not by some anonymous secretary but by the good lady herself, in which she spoke gently of the love for another person, intermixed --- love being what it is --- most wonderfully with the love for good food.
--- Lindley Watkins
---
[ANOTHER LETTER]
Dear Miss Lark:
Two great literary magazines are celebrating anniversaries this year: The Paris Review and RALPH.
Of the two I prefer RALPH.
Paris Review has grown old and stodgy over the years, but RALPH is ever-new. Let us celebrate its 100th issue!
RALPH's Editor-in-Chief, Lolita Lark, has a superb understanding of what makes a magazine tick. RALPH reviews not only the books of the major publishing houses; it reviews books from small houses, independent publishers, university presses, paper backs as well as hardbacks. It's only criterion is, is this book of interest to our readers.

And what reviews it gives us! They are shrewd and lively, often quite funny. They get to the nub of things. Their reviewers are often distinguished in their own right.

The widely published Lorenzo Milam writes often. He has a comfortable, pithy style which many have compared to E. B. White. Ignacio Schwartz, an American born in Mexico whose novels are popular South of the Border, offers both reviews and essays on the changing mores he has seen over his long and lively life. Lolita Lark herself provides comments and critiques of the contemporary literary scene. She is not kind and she is razor sharp in her observation.

RALPH is a magazine by readers and for readers who love books. Nothing stuffy about it, RALPH, provides good fun of high quality.
--- Hugh Gallagher
HG1932@aol.com
Down & Out
The Life and Death of
Minneapolis's Skid Row
Joseph Hart,
Edwin Hirschoff,
Photographer
(Minnesota)
Post-WWII Americans had to live with a triple whammy. One is that we had a government --- complete with War Department (renamed "the Department of Defense" for public relations reasons) --- that saw nothing peculiar in an aggressive foreign policy that would reduce the citizenry of this nation to radiation-infested animals living in the rubble of our once proud country.
However, the coming World War III was set up so that when the missiles started flying, presidents and congressmen and the military and all their wives and children were to be moved to special bunkers in Colorado so that they would be safe from the annihilation, would be then free to repopulate America in their image. The rest of us would have to make do with whatever it was that nuclear radiation left us in the way or arms, legs, or bodies.
The second was that there were those of us who thought that having a foreign policy built on ashes and uranium waste was not necessarily the best way out. However, if we chose to protest, we were labeled "Communist," found ourselves investigated by the FBI, and more likely than not lost our jobs and our standing in the community.
And speaking of community, the final insult was that while we were waiting around for the warheads to descend, there came into being another kind of warhead --- something cooked up by the federal government, the mortgage bankers, the Chambers of Commerce and real estate moguls. They joined forces to destroy the oldest and grandest parts of our cities, operating under the rubric of "Urban Renewal." Unbeknownst to most of us, it was slipped in under the door disguised with the benign-sounding title of "The U. S. Housing Act of 1949" and sold to the rest of us under equally reassuring labels: "upgrading the downtown area;" "beautification;" or, most favored of them of all, "slum clearance." Thus, if the Russians didn't get you, the financiers would.

Swag for buying up these older areas of town was provided by the Feds, matched by city and state taxes. The local cash provided for destroying older buildings. The land would then be turned over at less than cost to private developers so they could build banks, retail establishments, office towers, and in general, rob the rest of us of our heritage. Thus we were all given the chance to contribute to the rich so they could get richer.

§ § §

What the planners called "slums" turned out to be homes and mostly viable living areas for the poor. Their apartments --- many grand, older buildings from the turn-of-the-century --- were to be trashed under "eminent domain." This is a provision of state and local codes in which our normally laissez-faire government quietly shuffles aside property rights so the very wealthy are awarded land at a highly discounted price. It's socialism for those who own the banks, the mortgage companies, or the city council. They get the goldmine and the rest of us get the shaft.

The Housing Act, originally put together in 1939, had set aside funds and land for low-income housing. But by the time the federal and state and city lobbyists got through with it, only about 10 of the net was to be dedicated to that purpose. Even more ruinous was a codicil introduced in 1955, which stated that any parts of cities near to these "slum" areas could be designated for destruction as well. According to one critic, "In practical terms, this made it possible for a plan to encompass areas that were not run down by claiming they would become slums if they were not part of the redevelopment program." In some cities, fifty to eighty percent of livable downtown areas were destroyed to make way for new edifices of the icy International Style, banks and motels and business offices and government buildings --- none of which contributed to the necessary street life of cities, what Jane Jacobs had called "the eyes of the city." The Russians could not have sent a smart bomb as effective in destroying our cities and their culture.

You don't have to look far to see the result of these decades of "urban renewal." Perspectives of scale, variety, and architectural interest were all sacrificed. Go to your public library, look at pictures from your downtown area the years before the 1950s and weep. Or, you can see it laid out in photographs of a representative city --- both before and after --- in this new volume, Down and Out: The Life and Death of Minneapolis's Skid Row.

Thanks to the late Edwin Hirschoff, we have a permanent record of the tearing down of the heart of Minneapolis. Called the Lower Loop, some twenty-five blocks of 19th and early 20th century buildings --- 200 of them in all--- fell to the wrecking ball. It represented more than 40% of downtown Minneapolis.

The press of the time called it "an occasion for civic rejoicing." By 1965, most of the area had been turned into parking lots and buildings of pure glass and steel. The poor had to find housing elsewhere.

§ § §

Hirschoff took more than 400 photographs: the buildings before the onslaught, the buildings being destroyed, and the flattened areas after demolition. As the editor of this book recounts,
His photos leave the impression of empty streets, abandoned buildings, massive piles of rubble --- and of the strange, contemporary structures constructed upon the ruins.
Fifty or so of his photographs are included in this volume, along with earlier shots of life in the Lower Loop before it was ravaged. Too, there is narrative by Joseph Hart which tells of the history of this area: its early days as living and employment center for the poor, the decline into what people liked to call "Skid Row," and the final denouement.

What would be there today if the real estate interests had not had their way? Probably Minneapolis would have followed the lead of cities like San Francisco, Portland and Seattle, where many older buildings were rehabilitated and used for restaurants, living --- some of it low income apartments --- and working space. In these downtowns, we get a feel for what it must have been like a century ago when the streets were thronged with life, buildings were of a scale to encourage human interaction, and the lively world of downtown city life was a reality.

I was going to reproduce five or six of the photographs in this volume, but after two, as I leafed through the book and I got too weepy to continue. I am easily moved by unnecessary vandalism and destruction of our history which, in my case, was brought to a head by a shot of the now defunct Soo Line Building, with its glorious tower, columns, mansard roof, and arched windows. The Minneapolis Tribune editorialized at the time: "The ugliness of blight is ... disappearing and a new beauty and orderliness replace it." But a local architect said that it was "the most inexcusable act of civic vandalism in the history of Minneapolis."
--- Cyrus J. Taylor, AIA
---
[ANOTHER PARADOX-OF-THE-MONTH]
The Right Word
"Whenever we come upon one of those intensely right words in a book or a newspaper the resulting effect is physical as well as spiritual, and electrically prompt: it tingles exquisitely around through the walls of the mouth and tastes as tart and crisp and good as the autumn-butter that creams the sumac-berry."
--- Mark Twain on William Dean Howells.
From Quotable Twain,
David W. Barber, Editor
© 2002, Sound and Vision
---
So Many Books, So Little Time
A Year of Passionate Reading
Sara Nelson
(Putnam)
I think it is fair to describe
So Many Books, So Little Time
as a literary
Tobacco Road.
It's quick, and trashy, and has more than a hint of incest. It's obviously something that Nelson and her agent cooked up while having a power lunch at The Four Seasons. One can hear the gears clanking, the wheels turning, the pumps groaning:
People who like to read books are going to be people who like to read books about people who read books,
she opines.
I love it!
he purrs.
"Mark Reiter ... saw the possibilites in a book about reading almost before I did," she reports in her acknowledgments. The agent's aboard, how about a publisher? "My editor, Neil Nyren ... generously jumped at the chance to publish it." All her many friends at
Glamour
and
The New York Observer
think it's a corking good idea.
So she wades through a year's worth of books, slaps a manuscript together in a few weeks, and with her many connections in the Manhattan publishing stew pot, we know this one is going to go to the top of the heap.
However, we reviewers, those us of outside the cappuccino belt, find ourselves with a burdensome problem amidst all this razz-a-ma-tazz. It's that Ms. Nelson --- how can I say this in a genteel fashion? --- is a stinky writer.
There are, for example, 19 I's and 10 my's or me's on page 78. There are 20 on page 103, 12 on the less than half-page 36 --- and on pages 4 and 5, when I went back to check, I lost count. This disease is known to editors as I-itis. Not Ileitis. I-itis. It is endemic in the writers of a tiny, crowded area, mid-town Manhattan, where the infection rages non-stop It usually isn't fatal --- but it is highly contagious to artists, writers, editors and other poseurs who infest the area.
Nelson also has a problem with parenthesis. She metes them out endlessly and tiresomely. It's a pity she didn't spend some time with the elegant H. W. Fowler who might have done wonders for her style. In Modern English Usage, he says that "...the parenthesis is as disconcerting as a pebble that jars one's teeth in a mouthful of plum pudding."
Then there are the throw-aways. This is Nelson's take, complete, on the great and grave Adlai Stevenson: "What was it about that guy?" On Madame Bovary: a friend of hers "never knew Emma commits suicide." Norman Mailer? He's "a dancing bear." That's it for one who wrote one of the great books of WWII --- changed, probably forever, our view of the life --- and death --- of the foot-soldier.
Finally, there are her very words. "His folly was revealed in some meet-cute way." Hello? "I'm not much of a foodie," she reveals while reviewing Kitchen Confidential. Then what are you? "I'm a sauce-on-the-sider." She tries to keep away from "those open cellar-step things," whatever they may be. She does, thank god, admit to being a bodice-ripper. "You know how bodice-rippers always say things like 'every waking hour was consumed by thoughts of ...him.'" Never having been a bodice-ripper meself --- nor even a sauce-on-the-sider --- I have to pass on this one, Sara.
§ § §
It looks like a book, it smells like a book, but So Many Books is something else again. It's one of those barges, filled with detritus, drifting out the dump, down the coastline, emitting a bad smell. So Many Books lists over a hundred writers who should be described with reverence or, alternatively, dissected with wit. In Cold Blood? "Never read it, never --- if you can believe it --- saw the movie," Nelson grunts. Walt Whitman? "I remain chronically, deeply poetry-challenged," she whines. Disgrace? "...[A] surprisingly readable novel about racism and family in South Africa." Which leaves one with the thought that books about racism and family in South Africa mostly will not, in the course of human events, be readable --- so eat your heart out Nadine Gordimer, Alan Paton, Doris Lessing, Peter Abrahams, Athol Fugard. "I even liked Sabbath's Theatre. So sue me." Sorry, Nora --- we just ran out of lawyers. And patience.
Anyone who presumes to be one of the literati yet who only made it to page three in Ellison's astounding Invisible Man and merely to page one in Ulysses has got such a bad case of bodice-ripping smugness that we must begrudge the fact we gave this one a minute's time, much less a whole review.
--- Lolita Lark
---
Breath Sweeps Mind
Jakusho Kwong Roshi
(Sounds True Audio)
Jakusho Kwong tells many a tale out of traditional Zen. For instance, there's the one about the young seeker who goes on a journey to find a
roshi
and it is night --- this is hundreds of years ago --- and it gets so dark he has to crawl on his hands-and-knees and he develops a burning thirst and he thinks that he would give anything for something to drink and he stumbles over a cup and the cup is full and so he drinks it and then he lies down and goes to sleep.
When he awakens he sees that he was drinking from a skull, and what he thought was water was, ugh, bugs and blood and creepy-crawlies and he throws up ... and finds himself enlightened. Gack. Only in Zen could you wake up barfing and get enlighted.
After awhile these tapes get to you such that you have to ration yourself --- at least that's the way it worked for me. I grow so fond of Kwong I want him to keep on talking all day and well into the night. I ignored his directive telling me to listen to these in a quiet room, not while doing anything. I took them and my Walkman on the bus with me to work. Sometimes the street noises would blot out his words --- he mumbles a lot --- but because it's Zen it doesn't make that much difference.
Even when he gets to the paradoxes, they make good sense, in a paradoxical sort of way, if you know what I mean. "The Sourceless Source," for example. He tells us that if he just called it "The Source," we'd figure, "OK. I know what that means." But "The Sourceless Source." What in god's name is he talking about? That's it.
We know that Zen is built on paradox and intense meditation with its very specific rules. Sometimes it sounds to us to be gilding the lily: there are rules on how you should sit, how you should walk, how you should cook, how you should make rice gruel, how you should beg, how you should serve tea and how you should sew. They are so exacting, Kwong says, neither to punish us nor to give us pain but so that we will know that this is serious business.
The job of Zen is to get us away from "what our education, what our culture teaches us --- that is, duality." When you begin, says Kwong, you think of "the mountain over there." But when you say that you are separating it from you even though, in truth --- you are it and it is you. "If you see the mind and the body as one, you are wrong," he says. "If you see the mind and the body as two, you are also wrong."
And when sitting, he tells us, remember "It's not you sitting, it's the Buddha sitting." When you sit, he explains, if you have one thought that's a thought. But if you have two thoughts, that's thinking. That is the time to return to counting the breath, and even when one becomes calm, one must always continue to count the breath. On the exhale: 1 - 2 - 3 - 4 - 5 - 6 - 7 - 8 - 9 - 10 --- and then back again to 1 --- although, for most, if you get to 5, you've made good progress. I'm still working on 1.
§ § §
The key, Kwong tells us, he learned from his first teacher, Suzuki Roshi: "Things as it is." I'm hearing that I can't figure out what he's saying. And more than that it's bad English. But after not thinking about it for awhile, I figure that if he says it's important, then I'll go for it. "Things as it is." It means just that. It's not unlike the unborn. "If something has never been created," he tells us, "then it cannot be destroyed."
He tells stories, wonderful stories, about his roshis. One of them decided to do the begging practice on the streets of San Francisco. He put on his robe and the straw hat that hid his eyes and picked up his begging bowl and told the sangha that he was going out to beg in the Fillmore, the black section of San Francisco.
The students were concerned, but he refused to take anyone else along with him. Kwong wondered how the people of the area would respond to this tiny man in his robe with his great straw hat and his begging bowl. When he returned several hours later, he had in his bowl "two silver quarters and a pomegranate."
There are times when Kwong has the ability to make us merry --- he comes across as a very merry person --- as well as touch the heart, touch it deeply. One night he was returning to San Francisco with his family and they arrived at a street corner where a car had just overturned, virtually split in two. One of the two passengers had been thrown out, and was lying in the street, on his back, lying in a pool of blood. Kwong ran to his side and knelt down. He tells us that the young man's eyes were open and bright and he was looking up at the skies. He looked at Kwong and said, "The stars are bright tonight." Kwong responded, "Yes --- they are very bright."
§ § §
At first these tapes --- there are six of them, twelve programs in all --- are somewhat off-putting. It may be Jakusho Kwong's breathy, intimate style --- close to the microphone, as if he were hovering just above your ears.
But quickly you figure that this is good stuff. The key message he has for us is that he is teaching us something we know already. It's all there in our minds, just waiting for us to access it. When we are ready. It's quite simple. It's Things as it is.
Got it? No? You just did.
--- Carlos Amantea
---
This printout contains what we think of as the best of RALPH, which appears on-line at
www.ralphmag.org
This hard-copy version comes out three or four (or five) times a year, and, like its parent magazine, it is published by The Reginald A Fessenden Educational Fund, a 501(c)3 non-profit organization. You are invited to subscribe to keep us alive. All contributions are tax-deductible by determination of the IRS and the State of California.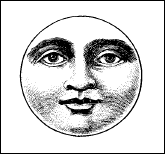 RALPH
Box 16719
San Diego CA 92176
Dear RALPH:
I have read your magazine and I am agog. I would like to subscribe so I can receive mailings of The Folio and help your efforts to better what's left of American letters. I understand that, upon request, you will also send me a free copy of A Cricket in the Telephone (At Sunset) --- poems from the late Fessenden Review. Please sign me up for:
[ ] $1,000 - Lifetime Subscription (yours or ours)
[ ] $500 - Five Years;
[ ] $100 - Two Years;
[ ] $50 - One Year;
[ ] $25 - Unemployed, In Jail, Out of Sorts
NAME: ______________________________________________________
ADDRESS: ___________________________________________________
CITY/STATE/ZIP: _____________________________________________
Checks should be made out to "The Fessenden Fund"