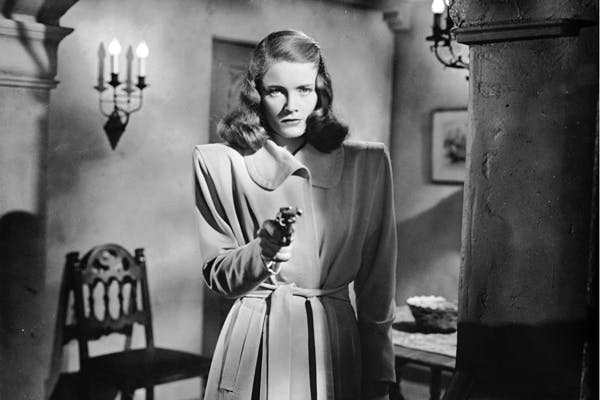 As befits those university English Lit types, Jameson has to turn stolid, leaden half way through the book, coming up with that weighty lit-talk which manages to send the best of us into am doze, if not straight into
Wolkenkuckucksheim.
In "the symbiosis" between character and place" he announces, "I would suggest that it can be accounted for by the hypotheses that the primitive or rudimentary form of the episode in Chandler is the interview itself, whose ur-form as in pre-Aeschylean drama involved no more than two actors at any given time. "
Or this McBurger whopper, introduced as to as Marlowe's "tourism [which] serves therefore in a quasi-metaphysical way to reconfirm the idea of 'reality' itself."
What did it matter where you lay once you were dead? In a dirty sump or in a marble tower on the top of a high hill? You were dead, you were sleeping the big sleep, you were not bothered by things like that. Oil and water were the same as wind and air to you. You just slept the big sleep, not caring about the nastiness of how you died or where you fell. - - - [The High Window]
This book has, at any rate, the two-fold merit of grasping hermeneutic activity (whether that of the textual interpreter or that off Marlowe and other detectives) 1] as a ritual, as an activity whose connotative meaning confirms and secures an ideology which greatly transcends its immediate denotative intent (the immediate solution to the enigma or the problem); and 2] as a spatial form, that is, as an activity whose fundamental material organization is to be found in space (rather than in cognitive categeories.)
As my dear old Mum would intone, "Say who?"
Remember, always, when they start to wheel out the heavy guns - - - "hermeneutic activity" "connotative meaning" "denotative intent" and "fundamental material organization," it 's time to head for the shelters, what with the shells and all the flack, bombarding us with the biggest whizz-bangs they can roll in to battle, if not baffle, our possible understanding of what the fuck is supposed to be going on.
And when they haul in the the Freudian howitzers, it's time to run for the hills
The Big Sleep has as its diegetic (!) center and pretext images; photographs which the verbal narrative cannot give us, and which show Carmen naked (a metonymic primal scene, since it supposedly documents her "nymphoania" and also show her as guilty of or linked to Geiger's murder (by displacement, murder itself becomes a heightened version of the sexual act).

§ § §

"What did it matter where you lay once you were dead? In a dirty sump or in a marble tower on the top of a high hill? You were dead, you were sleeping the big sleep, you were not bothered by things like that. Oil and water were the same as wind and air to you. You just slept the big sleep, not caring about the nastiness of how you died or where you fell."

To say goodbye is to die a little." - - - [The High Window]

--- Matty Watters