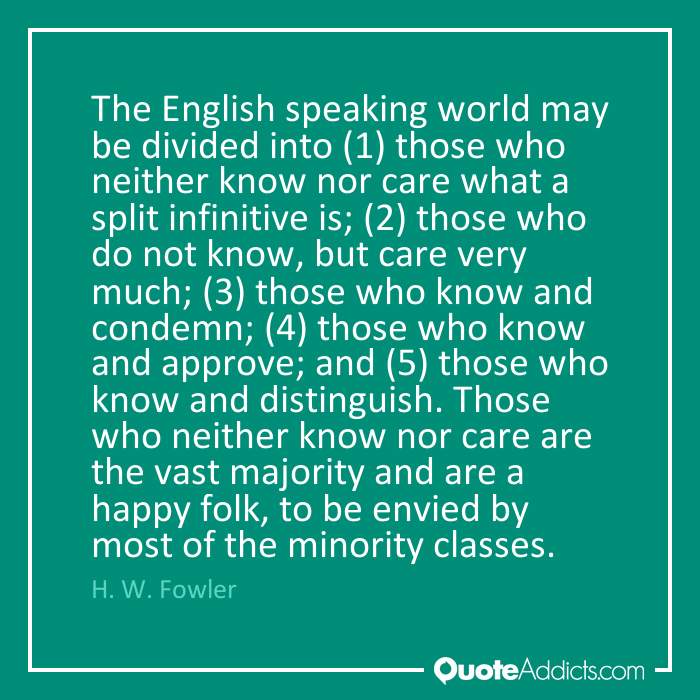 I finally figured out that, technically, "you" can, confusingly, be the third person singular or the third person plural. The second "you" is
only
the third person plural. However, with the continued ridicule of my classmates, I vowed to get rid of any of these clear, appropriate lingual devices . . . erasing in the process, my lovely Southern accent, where my "my" was heavy, and slow, and elegant. Now, alas, I sound like an acceptable but dull radio announcer.
In the first 100 or so pages of Kamm's book, he is very intent on our understanding all the reasons to ignore the pedants, the "sticklers." They may claim that we are murdering the English language but when someone calls on the telephone and asks for me, I respond "It's me" instead of the technically correct "It is I." I may not be speaking the King's English, but I am speaking in a non-standard, non-stodgy way . . . and it is perfectly all right for me to so do. Agreed.
But, Kamm gets so swept up in his didacticism that his arguments and his message turn circular: that is, he repeats this trope what seems to me to be about a jillion times and we get weary, want to tell him to, in the vernacular, "just fuckin' get on with the book."
Kamm also has a thing about my beloved Harry Watson Fowler, whose Modern English Usage has been a bible for lo these many years. Kamm says Fowler is an "instinctive grammatical moralizer," or a "prescriptivist." Thus, he is unwittingly playing right into the grammarian's hands, dumping us in a section in Modern English Usage on the "Love of the Long Word:
It is a general rule that the short words are not only handier to use, but more powerful in effect; extra syllables reduce, not increase, vigour.
Kamm calls Fowler a "representative of sticklocracy . . . an urbane and thoughtful stickler but a stickler nonetheless, which is why linguists have tended to ignore his work."

Here, our author shows a mighty ignorance. Anyone who has invested time with Modern English Usage knows that the book is a treatise on manners, making it possible for those of us with limited education to study it so we can make pronouncements in public without making a fool of ourselves. Example: here is Fowler's take on "respectfully" and "respectively:"

Delight in these words is a wide-spread but depraved taste; like soldiers & policemen, they have work to do, but, when the work is not there, the less we see of them the better; or ten sentences in which they occur, nine would be improved by their removal. The evil is considerable enough to justify an examination at some length; examples may be sorted into six groups: A, in which the words give information needed by sensible readers; B, in which they give information that may be needed by fools; C, in which they say again what is said elsewhere; D, in which they say nothing intelligible; E, in which they are used wrongly for some other word; & F, in which they give a positively wrong sense.

Note the use of words like "depraved," "the less we see of them the better," "needed by fools," "nothing intelligible." If this isn't the stuff of Amy Vanderbilt's Complete Book of Etiquette, I'll eat it.

After page 105, the final two-thirds of

Accidence Will Happen

is given over to "Usage Conundrums from A to Z." This consists of around two hundred items: "irregardless," or "flaunt, flout," or "inherent, innate," or the "who, whom." I certainly welcome this last, since I am often befuddled as to which of these I should be using, often completely reconstructing a paragraph to eliminate the word so I won't end up sounding like a ninny.

In his two page summary of which to use, Kamm drags us through "nominative vs. accusative," "relative (as opposed to personal) pronouns," "antecedents," "parenthetical phrases," "hypercorrection" - - - ending up with

My advice if you're in any doubt whether to use who or whom, however, is to stick with who. Nobody but a stickler will fault you for anything worse than informality, and that is no sin.

We can't fault the writer for letting us off the hook. But, our problem with the last 2/3rds of Accidence Will Happen is the time consumed looking for something. If I want another view of "respectfully" (outside of Fowler), I look in vain to find this in Kamm's book. The same with "neither/nor," "if & when," "betwixt" and "between," "especially," "formal words," "diaeresis" (vital for those of us enamored of the stylistic quirks of The New Yorker), "orthography," "subordinate," and "sobriquets" - - - all to be found in Fowler, none in Kamm.

Thus, would I waste a few minutes plowing through Accidence for a zilch when I know that by diving into Modern English Usaage I'll find just what I need, offered with sufficient wit, eccentric though it be, to take care of all my needs.

--- L. W. Milam