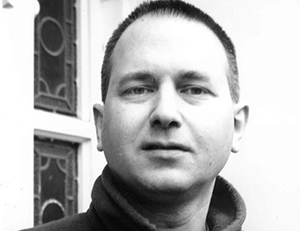 His work at the hospital means that he runs into Nurse Ruby several times. During the course of the book we gradually get a picture of a someone who is a bit of a creep. Unfortunately, after one of his other odd acts (not of micturition but of eugenics), he drops a stolen watch in front of her and decides at once that she knows too much for her own good. He arranges to meet her later, and, sweet innocent that she is, he knocks her out with ether and takes her to his studio, where he. . .
I think I will leave it there, for the story hets up at this point, damn near runs off the page, and I would be the last to ruin it for you. If you have a chance to pick this one up, don't be put off by this Jeffreys character. You'll probably get a kick out of Ruby and her nurse friends and her nights out on the town, but I am fairly sure you won't be all that interested in the rants of Jeffreys which do go on and on.
And on: after his thirty pages in the early part of the book, you might want to either scream or give up. Take my word: hang in there.
§ § §
White Trash first came out in 2001 under the Random House imprint as From Cradle to Grave and it definitely could have used an editor, for King has fallen in love with Jeffreys. Not with his character, god knows, but with the chance for him - - - John King - - - to show off. To paint a fairly nasty person all while pretending to that he might not be so bad. In other words, he uses an authorial distance to create a contrary: to paint for us a guy who, with his own stream-of-consciousness thoughts (ultimately, his acts) manages to appear as just a, well, a twit. And then, at the end, far more.
This, we claim, could have been done in far fewer pages, but King's tricks carry impedimenta . . . they fascinate him, the author, while driving the reader nuts. We want to ring him up early on, tell him, "Look. We get it . . . we get it. Now drop it. Let Ruby run on (she's fun), just edit the hell out of that jerk Jeffreys, O. K?"
Anyway, the last few pages are a treat, and even though we had to take such a roundabout journey to get there, it's vaut le voyage. Especially, the last shot of Ruby with Jeffreys, one of the best in the book:
She cradled him in her arms the same as she would a man knocked down by a car and bleeding to death in the gutter or a woman lying in the precinct after a heart attack. She didn't care about the blood rubbing off on her, would never forget what had happened and never be the same again, but she was a nurse, a professional, and all this talk about control and order was stupid. Jeffreys had no control. He was dying and right back where everyone started. She wasn't going to think about the horror, there was plenty of time for that later, and when she looked into his eyes she saw arrogance, then fear, mixing and swishing around in a puddle. She couldn't know for sure, not really, heaven and hell meant nothing to her as she did her best to reassure him in his final seconds.