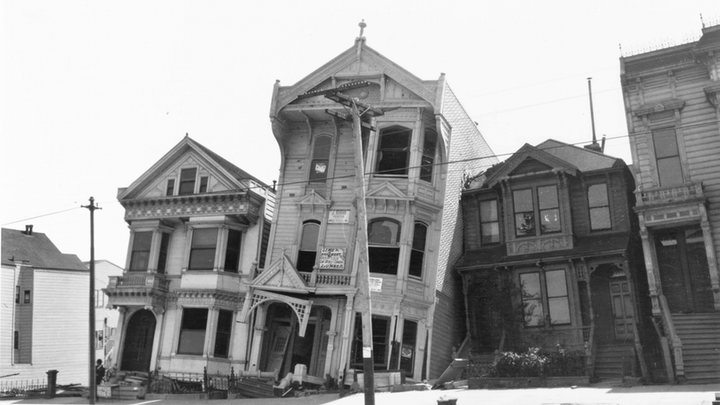 This book is lovely, and, too, is in disguise. We think we are going to get the secret of a secret man, the one who was so suicidal that he had to tell others to hide away his pistol from him. And for the fifty years after his death, it was rumored . . . and believed . . . that he had done himself in. This book has no answer for those questions, the question of the Real London. Rather, it is an artful, leisurely volume that takes him from his early successes into the making of
The Abyss,
and thence deep into his experience of one of the oddest wars of the new century - - - one in which one of the smallest countries on the planet (377,972 kilometres
2
) was able to conquer one of the most gargantuan on the planet (17,125,200 kilometres
2
).
§ § §
And from thence to San Francisco, to the earthquake of 1906 - - - the one that struck at 5:12 a.m. on April 18 with an estimated moment magnitude of 7.8, killing 3,000, destroying 80% of the city. He there in the town of Glen Ellen, watching the smoke far to the south, where, he reported, he said to his wife, "I shouldn't wonder if San Francisco had sunk. That was some earthquake. We don't know but the Atlantic may be washing up at the feet of the Rocky Mountains." And as he and Charmian rode into the city, she was to write (she too was imbued with an authorial sensibility), about the face of a man, a stricken man in the street :
In my eyes, there abides the face of a stricken man, perhaps a fireman, whom we saw carried into a lofty doorway in Union Square. His back had been broken, as the stretcher bore him past, out of a handsome, ashen young face, the dreadful darkening eyes looked right into mine. All the world was crashing about him, and he, a broken thing, with death awaiting him inside the granite portals, gazed upon the last woman of his race that he was to ever see.
Finally, he, Jack London, with his charming Charmian, in his specially built ship, sailed into the part of the world which was, in turn, to finally deprive him of the life he lived so richly. They went directly into the area of the great islands of the great south seas:

Hawaii, the Marquesas, Tahiti, Samoa, the Fijis, the Solomon Islands, the Pacific markers that Jack London documented on his long and famous trip made on a home-built ship called the Snark, [showing] portraits infused with personality, exotic faces and stern eyes gazing through the lens - - - all infused with a universal dignity. They were published in 1911 and remain one of the best documents of this forgotten world.

These were, too, the very places with their random selection of tropical torments - - - uremia, the fevers, malaria, dengue, alcoholism, addiction to morphia - - - the maladies that were to divest this man of his supernatural strength, eating away at him until he was no more able to recover the power that drove him so hard, for so long, to the very ends of the earth.

--- Lolita Lark