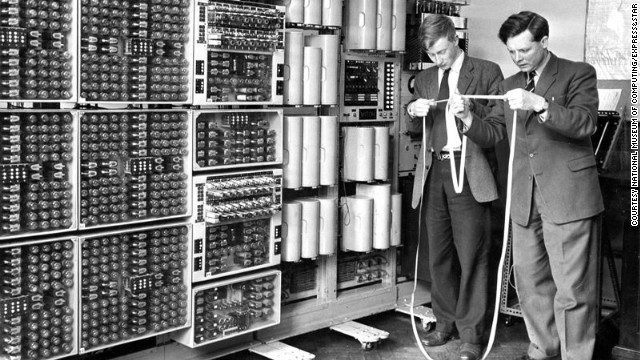 Years ago, near the dawn of the computer age, I felt differently. Back then, far from cutting off communication with Microsoft, I, like everyone else, tried every way conceivable to obtain information from them. Telephones calls were, of course, of no avail. Once, cruising around on the Internet, I discovered a website with a button that read "Computer Support from Microsoft." I clicked on it. The next screen read "Your computer has just performed an illegal operation," a bell rang, and the lights went out all over Seattle.
Later that same day, I stopped in at the home of my friend Greg, who is something of a computer geek. Greg told me that he had just gotten off the telephone with MicroSoft, where a software engineer had spent an hour solving computer problems for him. My jaw dropped: neither I nor anyone else had ever been able to reach MicroSoft by phone, let alone receive technical support from them.
What, I asked when I picked my jaw off the floor, was the secret of reaching them? Simple, Greg explained: use a rotary dial phone. They hadn't yet blocked up that portal.
Things have gone a long way since then. Now, far from seeking to contact MicroSoft, I do everything I can to keep me and mine out of its clutches. My current rule is: Never Upgrade Anything. When not in use, my computer is turned off, unplugged, and covered with a sheet of aluminum foil.
My old, simple, mobile dumbphone, and all the wristwatches, with their myriad mysterious buttons, are kept in an insulated, de-magnetized box. If I sense that upgrades or security patches have entered into my egg-timer or my electric toothbrush, I immediately transfer the affected article to the freezer for a few days.
As for me personally, I wear a three-cornered, aluminum foil hat at all times. I degauss myself periodically by rotating a Neodymium-iron-boron magnet around my head while simultaneously sticking one finger into a lamp socket. The experience is something like electroconvulsive therapy, but you can't be too careful.