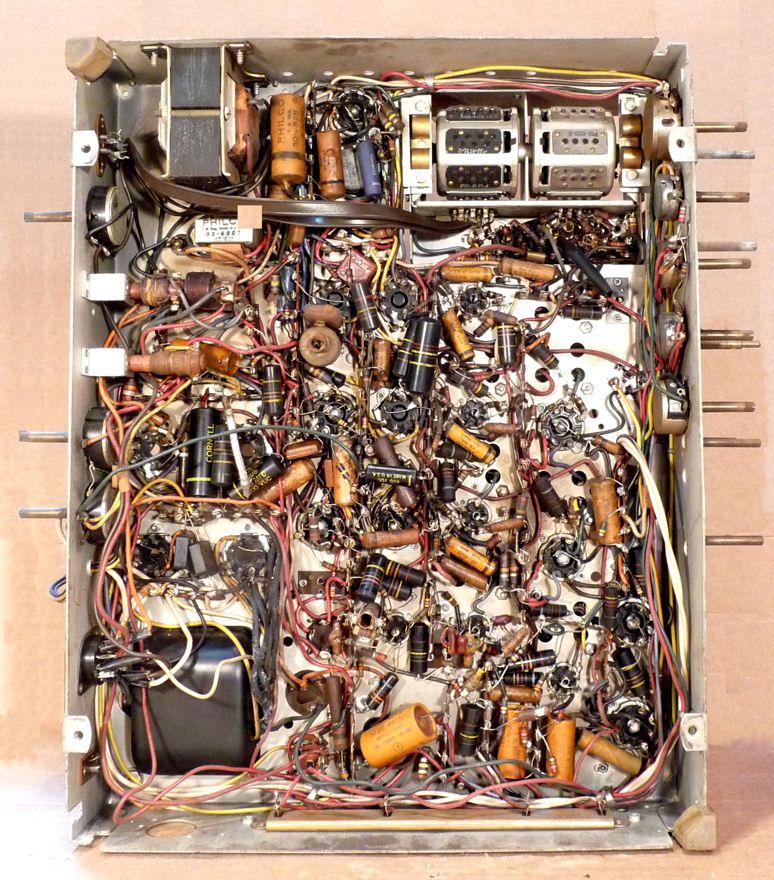 And then Maurice would give us the sound of a woman screaming - - - racked up from transcription speed of 33 rpm to 78 rpm, so she would sound frantically crazily out of her head at this piece of information.
Man to waiter: "Give me some orange juice for a pick- up."

"Yes sir. And what will you have?"
(Sound of sirens and gunshots).
"She was just an optician's daughter. Two glasses, and she made a spectacle of herself."
(Bombs falling - - - sound of machine guns and cries).
Poole would then play some of the music of the day, music I loved so much: Frank Sinatra, Doris Day, Frankie Laine, David LeWinter, Nat King Cole - - - or some local musician playing at the sponsoring hotel, the New Orleans Roosevelt Hotel. Could we ever forget Ray McKinley, sophisticated, intoning in his raspy voice:
You came a long way from St. Louis
A feeling I ain't going to know,
You came a long way from St. Louis
And, baby,
You still got a long way to go . . .
Then a brief plug for the hotel, and Poole:
They say that the average human has over 20,000,000 pores.
(Pause).
No wonder we're such poor people.
And then Maurice the engineer gives us a pistol shot, some more screams, and we go off into the strains of Peggy Lee throating her way through "Why Don't You Do Right (Like Some Other Men Do?)"
You had plenty money 1922
You let other women make a fool of you . . .
I fell for you jiving and I took you in
Now all you've got to offer me is a drink of gin

Why don't you do right
Like some other men do?
Get out of here and get me some money too?
It was all very frantic, and great for keeping this boy awake so he could doze through his algebra and English classes the next day at John Gorrie Jr. High School.
§ § §
Whatever happened to us? Bob Poole got hired off by a clear channel station in Albany where he learned that union engineers weren't like Maurice, didn't know beans about playing around with raucous sounds on the air.
Me? I got shipped off to the north, too - - - to one of those intense schools that thought that radios were bad for students' minds (and probably morals). For most of three years, I wasn't allowed to listen to the radio at all.
The Philco? I would guess that my mother got that back into the attic as quickly as she could, eventually into the hands of the Salvation Army. She, like my school, knew that radios were bad for your souls, could keep you up all hours; knew that that getting rid of it was a dam site better than having me lolly-gagging about on my bed long after midnight, listening to some voice out of murky New Orleans:
You remember the fruit song, don't you?
[Pause]
"Orange you sad you left me."
And Maurice sends out 50,000 watts of woman's laughter, speeded up, a mad shriek, raging up screaming at us out of the sweet nights of the dark hot savannah of the great gods of transmission, out of the dark rooms of the night.