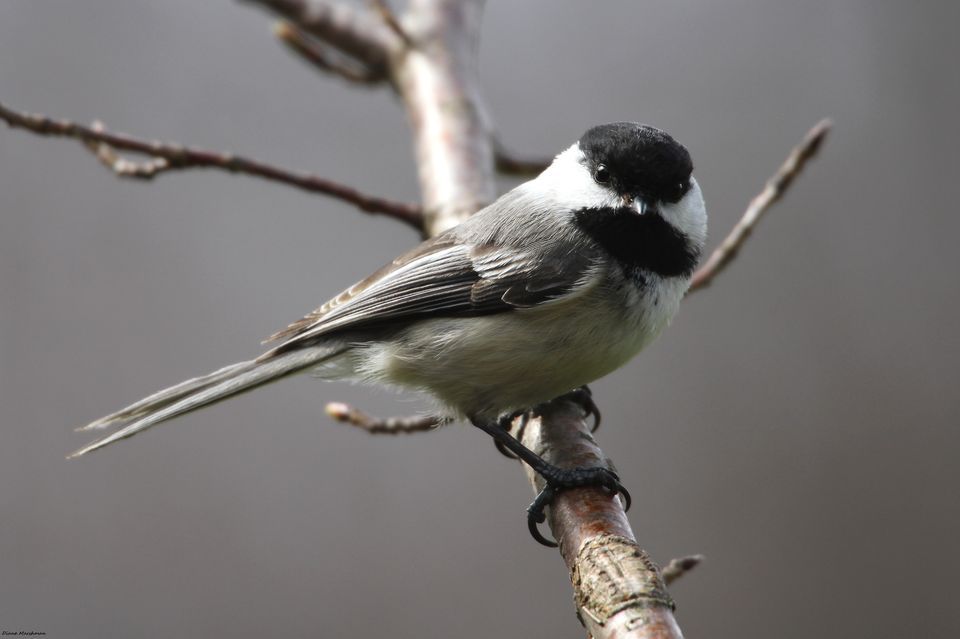 This volume is complete and thoroughly in every way even a casual bird watcher would want. Heinrich's list of "Further Reading" includes over 100 titles, arranged to expand on each chapter in
One Wild Bird,
- - - eleven books or articles for the chapter named "Barred Owl Talking," eight for "Chickadees in Winter," four for "Woodpecker with Drum," and seventeen for his obvious favorite, the European starling.
And these aren't your general consumer feel-good titles; rather it's the stuff of experts: "Siblicide aggression and resource monopolization," "The use and function of green nest material by wood storks," and "Social interaction, sensitive periods, and song template hypothesis in the white-crowned sparrow."
With all this, it isn't too strange when Heinrich chooses to upend his life to study some other avian friends who gained entrance between the outer wall and the onner wall of his cottage, right next to his bedroom. In that space these birds begin to build a nest. And we wonder, do these birds somehow sense that. if they are going nesting area, do they choose the homes of some guy who will go out of his way to care for and protect them? Do birds magically tend to flock to the homes of birdheads - - - arriving on site through some kind of strange transmission that the rest of us are unaware of? The only creatures that want to nest at my house are Argentine ants, skunks, and Norway rats (and occasional in-laws). What does that say about me?
Heinrich's new friends in between the walls, he decides, are northern yellow-shafted flickers.
With my chainsaw I removed a section of the inside wall covering its anticipated location. I fixed boards to the bottom and sides below the entrance hole to create a possible next cavity, cushioned its floor with sawdust and woodchips . . .
And then?
In order to watch the birds from up close without their knowing, I covered all the windows to darken the bedroom and inserted a pane of glass into my viewing hole.
This is bird-love of the most intense: he cuts a large hole into the wall of his own bedroom and carefully sets a window so he can watch their doings. Would you do that: cut up one of the walls of your own bedroom to watch a couple of flickers and their mini-flicker babes?
Me? I love birds, but there are limits.
The result? When Heinrich heard the birds first baby cries,
If I had to describe them I'd say, "Just like you'd expect baby pterodactyls to sound, only cuter." And for that matter, the little pink bodies with their tiny heads on long snakelike necks probably didn't look much different from reptiles either.
§ § §
Something else we birdheads all have. Whether it is flickers, or roadrunners, or even something twitching about in the backyard - - - there always has to be something that ties it all together. These guys are taking us back into our prehistory, the way life must have been in the Mesozoic Era, perhaps one of those leathery winged Archaeopteryx loping about in the mosses and vines outside, making what the author calls the "upward-inflected whining calls." It's all in our genes, in our pre-history, in our blood.
Heinrich and I and maybe you too, have that link . . . one we'll never lose. Our affection for the prehistoric godparents going all the way into the tiny hatchlings of the world.