From time to time, I like to review the colourful family history of the Gallant clan. My paternal grandfather, Reb Avraham Naftali Galante, was born in Shidlov (Radjzinova), in the Polish part of the Russian Empire. He migrated to the United States in the early 20th century, and was the author of several books in Hebrew which fall into the category of homiletics, whatever they are.
However, we have cousins in distinctly more exciting professions. For example, the Japanese branch of the Gallant family designed the Mitsubishi Galant, that dashing automobile which was chosen as Car of the Year in New Zealand in 1981, and in Germany won Bild am Sonntag's Das Goldene Lenkrad (Golden Steering Wheel) in 1985. The Sicilian branch produced cousin Carmine ("the Cigar") Galante, who was a highly regarded enforcer and hitman for Vito Genovese, and then rose to become underboss of the Bonanno crime family in New York City.
But our most illustrious cousin was undoubtedly Gerald Gallant, a Quebec hitman who accomplished the highest number of murders for hire in Canadian history. His story can be found here.
Gerald is a folk-hero in Canada, of course. It is primarily through sharing his surname that Brian Gallant recently became Prime Minister of New Brunswick, and Cheryl Gallant was elected Member of Parliament for Renfrew/Nipissing/Pembroke, Ontario. Cousin Cheryl belongs to the Conservative Party, like cousin Gerald; and cousin Carmine would be a staunch supporter of Donald Trump, if Carmine were still alive, and if felons were allowed to vote in the USA.
Needless to say, cousin Carmine and cousin Gerald were the idols of my boyhood. I was hoping that one or the other of them would give me a Beretta 92FS pistol (preferably with silencer) as a bar mitzvah present. Alas, my parents refused to invite either one of them to my bar mitzvah party, out of worry that they might assasinate some of the other guests just for practice.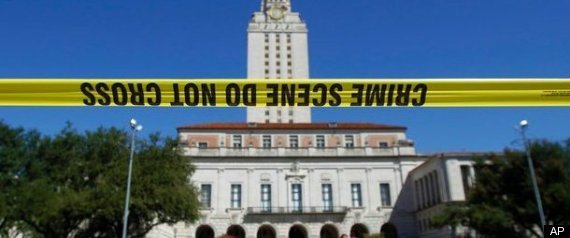 Nonetheless, I dreamed of following our family tradition and becoming a hitman myself when I grew up. I diligently studied the trade manuals, learning, for example, the difference between an Arsenal Shipka machine pistol and a Micro Uzi. Unfortunately, I was a little too nearsighted and clumsy for the hitman business. After an accident when I fired a Walther WA2000 sniper rifle in the wrong direction - - - a source of general amusement amongst my relatives, except for the unfortunate victim - - - my parents sent me to my room without supper.
After that incident, they kept me busy studying homiletics, whatever they were, and I eventually gave up my dream of joining the assasination industry. At college, I majored in subjects like dendrochronology and hydroponic nutrigenomics, followed the academic career ladder, became a professor, and eventually reached the top status in that profession, which is called Emeritus.
I had almost forgotten those dreams of my youth until early 2010, when I remembered them all upon reading a news story from the University of Alabama, Huntsville. The whole story can be found here.
On February 12, 2010, a UA Assistant Professor of Biology named Amy Bishop brought her 9 mm handgun along to a Biology Department faculty meeting. I generally occupy myself at faculty meetings by drawing doodles, or by taking a little nap. Amy took the occasion of that meeting for a little target practice. She was apparently miffed about having been denied tenure a few weeks earlier, so she took out her handgun and methodically plugged half of the people in the room. She killed three of them, including the department chairman, and wounded three others. Finally, another of her colleagues, who was the Dean of Graduate Studies, asked her to stop, at which point her gun jammed. (I knew that Graduate Deans had substantial powers, but in Alabama they apparently even have control of their faculty's firearms, perhaps a good thing in Alabama.)

Professor Bishop was then bundled out the door and turned over to the police. She was subsequently convicted of capital murder and attempted murder in criminal court, and I believe a faculty committee suspended her classroom teaching assignment, at least until she returns from a prolonged sabbatical at the Women's Prison in Wetumpka, Alabama. The AAUP has presumably reviewed the academic procedures, to ensure that Professor Bishop's suspension from teaching did not violate her academic freedom.

What struck me about the Huntsville episode was its rank amateurishness. Not only did Professor Bishop not get away with it, but, although she did pop her chairman, she otherwise hit all the wrong people: not one of her victims was, in fact, on the tenure committee. My own background in both academia and the assasination industry has equipped me, uniquely if I may say so myself, to remedy this glaring deficiency.

I have now formed a small hitman organization to serve the needs of faculty in our institutions of higher education. My company, College Casualty, Ltd., offers contracts on the members of tenure review committees, or other carefully selected academic opponents. Our service is precise, expeditious, and is handled by experienced Gallant family professionals using state-of-the-art equipment. For do-it-your-selfers, like Professor Bishop, we offer general advice, step-by-step instruction manuals, as well as seminars and webinars conducted by seasoned wiseguys. Our company motto (in Latin naturaliter) is: Vita nostra brevis est Brevi finietur. Venit mors velociter. Our advertising brochure proclaims: "Let us help your university enemies to sleep among the pisces."

It is regrettable that it is too late for us to offer our services to Professor Bishop. We could certainly have done the job for her more efficiently and whacked a more selective roster of victims. If she had still wanted to handle the operation herself, we could have provided her with the expert knowledge she obviously lacked. For example, we could have spared her the embarrasment of having her gun jam after she nailed the first 6 victims. She was probably using a Smith and Wesson M&P9 (the one amateurs always get); but we would have advised a more professional weapon, such as a Sig P226 MK-25 9mm 4.4 with Threaded Barrel and Siglite Night Sights.

However, from a strictly academic point of view, the University of Alabama shooting story does have a happy ending. Professor Bishop is currently serving a life sentence without the possibility of parole, so she has at last achieved tenure.