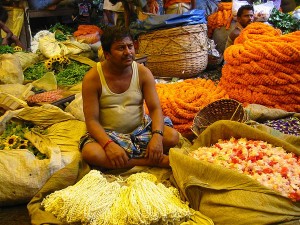 In reporting her interviews, Roy emerges as a character --- a powerful, engaging one --- in her own study. Amidst the formal citations of "rural-urban linkages," "enabling the poor," "distress migration," "the rural landless," and "poverty as negotiated access," we get a picture of an author in search of her many characters.
Roy refers to her family in America that lives in "an old, middle-class and small house [with] a car that was a cranky Ambassador." But one day she is introduced by a busybody politician to the very people she is interviewing, and they are told that she is "a visitor from America, the richest country in the world, a country on whose aid the entire world survives."
Mukherjee then turned to me and asked, "How much is a maid's salary in America?" I stuttered to explain that there weren't that many maids in the United States and that I definitely did not employ one.
"By this time, I was mortified," she tells us.
Suddenly I felt as if I had betrayed them, as if I had lied ... My subjects had assumed that I came from a middle-class Calcutta family, and I had left it at that. Ethnographies are always performances ... and I had always been conscious of my own performance strategies. But I now felt that I had deceived my subjects.
"Here it was," she concludes: "the burden of my class position suffocating me with existential weight."
It is this willingness of the author to expose herself that makes this book so winning. This is not some dry technocrat from an American university making a dry study of the very poor in Calcutta. She is there in the midst of the dust and the stink, giving the reader a worthy study of the soul of poverty... not some facile narrative with charts and figures but a you-are-

there experience.

In the process, she is able to sort through all the clichés that we have been handed over the years about India, Calcutta and the very very poor. She does this by calling up tangential issues: land-use, political reality, the vagaries of squatting, the invisibility of the workers, the patriarchy of the political process, and what she calls "unmapping."

She is sure, very sure, of her discipline. She knows her stuff, is not buffaloed by the homilies and the usual sociological platitudes about the poor. At the same time, she is ambivalent enough about her rôle in Calcutta and in this study so that the book ends up with four different conclusions.

Each conclusion is appropriate; each a masterful summing up of a masterful study. The very existence of the four of them points to the ambiguity of not only of her project (how does one dare to define the poor?), but the ambiguities of the very lives she is trying so faithfully to explore.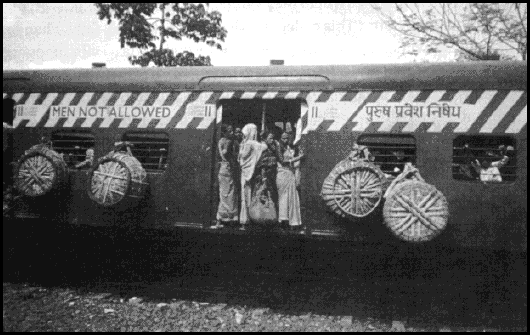 --- R. G. Wise

---