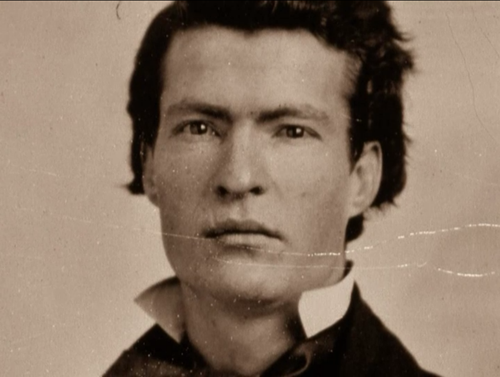 When he went to the islands at the age of 30, Twain was coming out of a "lost weekend" period that had lasted a year or more. It was a time in which his talent was evident and his brilliance obvious, but meaningful success had been elusive. He had only been using his pen-name for about three years when he went to the islands, and his emergence as a novelist, humorist and lecturer of international reputation was still ahead of him. He was based in San Francisco in the period leading up to the trip and was known --- inasmuch as he was known at all --- as a promising, if inconsistent, regional writer. His future was not at all certain.
Indeed, less than two years earlier he'd been quietly let go by the city's Morning Call newspaper ("I retired from my position on the Morning Call, by solicitation. Solicitation of the proprietor," he wrote in his autobiography). He had become nearly destitute, had been a fugitive from the San Francisco police, had considered suicide and at one point was arrested for public drunkenness. In his classic biography, Mr. Clemens and Mark Twain, Justin Kaplan compared the writer's early trajectory to that of another American original: "The life of Ulysses Grant, like Mark Twain's," Kaplan wrote, "had been a saga of the unpredictable and the unlikely, of a man without promise who, after years of drift, failure, alcoholism, and disgrace, was touched by history and the Holy Ghost and achieved greatness." By 1866, Twain was ripe for change, ready to touch history, and Hawaii and its ghosts were ready to work a spell on him.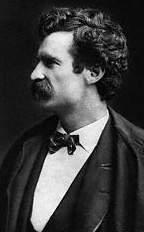 Upon arrival in the islands, Twain found a kingdom in transition, a societal microcosm, a model world, a planet Hawaii, where native innocence, rampant colonialism and the religions of two distinctly different worlds had cross pollinated to create a strange hybrid culture. If being in such a place at such a time hotly focused Twain's thinking about human nature, religion and one society's ability to transform another (and not necessarily in a good way), it's hardly surprising; it would be surprising if it hadn't affected him this way. As late as 1884, eighteen years after visiting the Sandwich Islands, Twain, in a letter to a friend, described a story he was planning that would be set in Hawaii: "Its hidden motive will illustrate a but-little considered fact in human nature; that the religious folly you are born in you will die in, no matter what apparently reasonabler religious folly may seem to have taken its place meanwhile, and abolished and obliterated it." (He never completed the story as he'd originally conceived it. He changed the setting to medieval England, and the Sandwich Islands parable became A Connecticut Yankee in King Arthur's Court.)
In 1889, more than two decades after he'd last set foot on the islands, Twain rhapsodized about the place in a speech: "No alien land in all the earth has any deep, strong charm for me but that one; no other land could so longingly and so beseechingly haunt me, sleeping and waking, through half a lifetime, as that one has done. Other things leave me, but it abides; other things change, but it remains the same. For me its balmy airs are always blowing, its summer seas flashing in the sun; the pulsing of its surf is in my ear; I can see its garlanded crags, its leaping cascades, its plumy palms drowsing by the shore, its remote summits floating like islands above the cloud-rack; I can feel the spirit of its woody solitudes, I hear the plashing of the brooks; in my nostrils still lives the breath of flowers that perished twenty years ago."
The funny, fact-filled reports Twain wrote for the Sacramento newspaper were enthusiastically received by a mainland readership hungry for information about the exotic kingdom at a time when American interest in Hawaii was on the rise; whaling was dying out, but the lucrative sugar industry was burgeoning. Coming on the heels of his popular jumping frog story, the Hawaii pieces gave Twain's reputation momentum by establishing him as a travel writer with a scintillating wit. In so doing they laid the groundwork for his first major book, The Innocents Abroad (1869), which would make him rich and famous.
After coming back from Hawaii, success didn't knock at Twain's door --- it kicked it down. "I returned to California to find myself about the best-known honest man on the Pacific coast," Twain said, and the editors of his three volume Notebooks & Journals wrote, "The year 1866 was a watershed in Mark Twain's career."