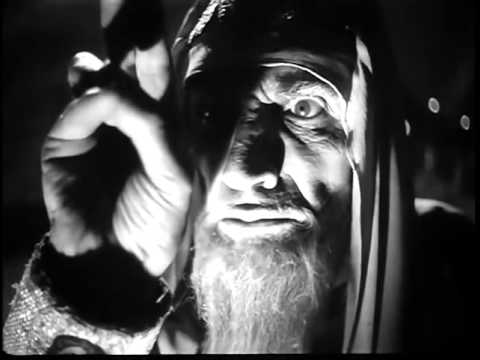 Finally, in January 1932, Sinclair gave up, cut off Eisenstein's money supply, and left him with no choice but to say good-bye to Mexico. Eisenstein decided to play a valedictory prank on Kimbrough, using hundreds of drawings he had made while he was in Mexico. He put the drawings at the top of his trunk, where they would be seen by anyone who opened it, and then asked Kimbrough to take the trunk back to the United States. It was opened at the Texas border, where customs officers discovered a vast collection of sacrilegious and homoerotic images, including a drawing of Christ on the cross, his penis extended to the length of a hose with its end in the mouth of one of the thieves.
Even if the tiresome Kimbrough had earned this humiliation, it was a foolish and self-defeating stunt, one that permanently turned Upton Sinclair against Eisenstein. After months of defending him against all his accusers, the novelist wrote a long, angry letter to the new head of Amkino, describing the incident at the border and implying that Eisenstein might, after all, be a potential defector, as Stalin had suspected. "Of course, if he does not want to go back to Russia, nobody wants to make him go. All we are saying is that we shall never see him again, nor deal with him in any way," he wrote. His anger was still hot when, years later, Sinclair spoke to Eisenstein's biographer Marie Seton: "We realized that he was simply staying in Mexico at our expense in order to avoid having to go back to Russia. All his associates were Trotskyites, and all homos. Men of that sort stick together. . . . I had come to realize that Eisenstein was a man without faith or honor, or regard for any person but himself."
Eisenstein paid another, more painful price for his folly at the Texas border. He hoped to recover the rushes from his uncompleted film, now titled Qué Viva Mexico, and edit them in Moscow, but Sinclair refused to hand them over unless he was paid at least $50,000 to recoup what he and his wife had lost on the project. The Soviet authorities had no intention of paying a cent. Sinclair tried a direct appeal to Stalin by telegram, in which he accused Eisenstein of "shameless conduct, slanders, misrepresentations, intrigues," but it accomplished nothing. Eisenstein's work was then cut and edited without his permission, and released in 1933 as Thunder over Mexico, with Eisenstein credited as the director. Seven years later, it was turned into another film, Time in the Sun. In the 1950s, Upton Sinclair handed all the unedited material over to New York's Museum of Modern Art, which in turn passed it to the USSR the following decade. In 1979 Alexandrov produced a Version as close as possible to Eisenstein's intention. By then, Eisenstein was long dead, having spent many years mourning his lost creation.