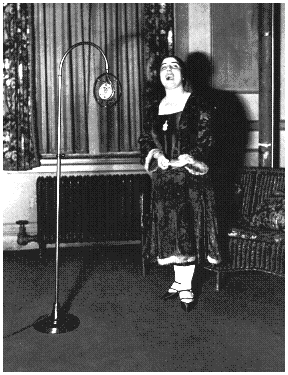 So, yes, radio is still in my blood, but now, thank god, diminuendo. At 82, no one expects me to do anything more than forget people's names, complain about my sacroiliac, await the Mystery there somewhere at the end of the tunnel, and make absolutely sure every day that I have not just popped off.
I do sneak around a bit to do things when no one is looking. We just put out a dynamite anthology of poetry, The Vivisection Mambo; and (under a variety of improbable noms de plume) we continue to publish our monthly online book review magazine known simply as RALPH. (When I say "we," I am paying tribute to the schizophrenic me, for there are many alternative selves hiding out here in the brain-pan where I think we may reside.)
§ § §
So here I am, biding my time, sure that now I would never dream of doing the things I dreamed of doing back then. Like the Petition that Jeremy Lansmen and I cooked up together in 1974, filed with the Federal Communications Commission, an official "Petition for Rulemaking," the one that in the years that followed garnered between some 30,000,000 to 40,000,000 letters of bitter protest. Who would ever think that we could stir up such passion with a dry government filing about broadcasting?
One day, at the peak of this onslaught of mail, I was hiding out there in the reading room at the Federal Communications Commission doing some research on putting together yet another broadcast station, and this big black guy looms up from downstairs.
He looks at me for a bit, unblinking, and then says, "You Milam?"
"Unh, yes, I mean, of course."
"You the one did that petition?"
"Oh. The Petition."
He says, "Look, Milam. I work in the mail room. Been there for seventeen years. You want to guess what it's like, now, after your petition?"
Pause.
"Do me a favor," he said, turning. "The next time you want to do some damfool thing like that . . . Don't."