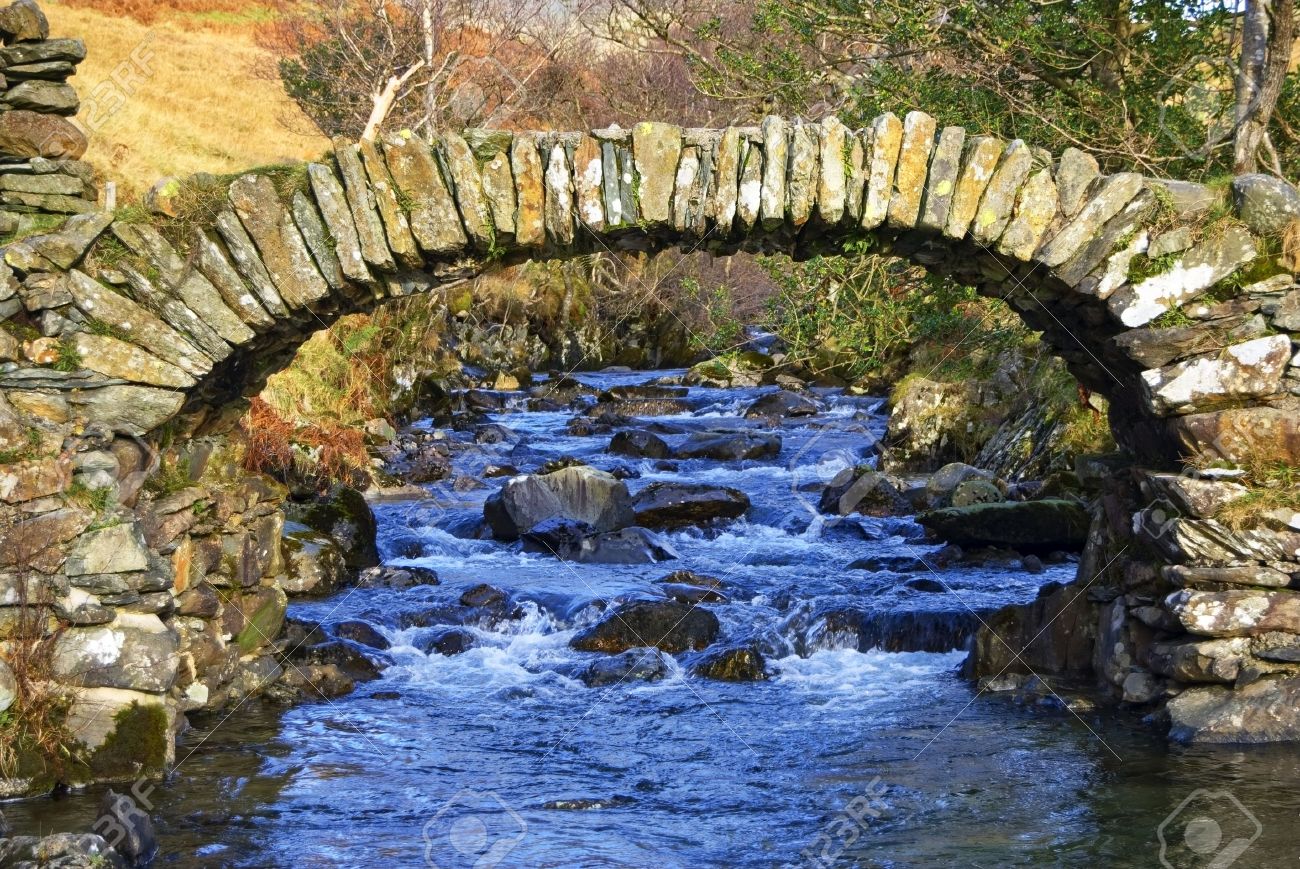 The fells and becks are the landscape's most notable features, appearing again and again throughout the stories.
"D'you like our beck? .... That little bridge is old as history. Everyone comes taking photographs of it. D'you know our beck's never dried up they say in five hundred year? Not like all the rest. There's some becks around here you don't where you are with. Here today and gone tomorrow like the gypsies. There's some becks, they tell me, that even is called gypsies, if you can understand that. I'm not sure I can but it's in the dictionaries."
All the Cumbrian characters seem to talk with phrases like "There's some becks around here that you don't know where you are with." Perfectly understandable, but not perfectly grammatical and all the better for it.
One of Ms. Gardam's favorite regionalisms is "owt," meaning "anything." We've seen it already once. Is it too much, then, when unable to hold herself back, she has one character say "nowt of owt"? Depends on your own level of comfort with silliness, I'd think.
In other stories, the boys get trapped in a cave or, once, they are lost in a snowstorm. The author never plays up the danger --- she doesn't do cliffhangers --- and the problems get solved with only a minimal amount of narrative angst.
Grown-up Bell gets married and has a child in the chasms between stories. Ms. Gardam isn't interested in pursuing love and romance. It's like Robinson Crusoe who gets married in a dependent clause before going, once more, to sea. These stories, like Crusoe's, aren't conventional romances. In this case, they are stories about rural people, whose speech reflects their commonsense, practical manner of dealing with the next task. In their world, a world directed by tradition and necessity, there is always another obviously indicated task.
These rural tales are as simple and straightforward as the life they purport to show. Is rural life really this simple? The point here is not to question but to confirm, to entertain with human foibles rather than probe human faults. Does it work? It charms with a deft touch, never pushing further than its limited aim. Don't ask too many questions. The stories might best be read in front of a fireplace, under a blanket, on a cold winter's night to help set the mood.