I usually don't think of reading history as in any way comparable to, say, a good Alan Furst novel --- but this David Kennedy is a diligent scholar and a jim-dandy writer, and he has come up with a treatise that I was reluctant to lay aside for something as relatively unimportant as sleeping or eating.
For example, his word-pictures. Roosevelt's earliest campaigns were managed by an erstwhile newspaper reporter who --- using the Roosevelt name --- carried on
a vast correspondence, much of it cranked out over his forged signature from what amounted to a letter-writing factory run by his shrewd and faithful operative, a crater-eyed, gnarled, wheezing homunculus named Louis McHenry Howe.
Or, this, on New York State politics:
Roosevelt's political nemesis in state politics had been Tammany Hall, the ultimate, ball-jointed, air-cushioned, precision-tooled, self-oiling, thousand-kilowatt urban political machine.
---
What is it, do you think, that makes a good historian good (and a bad one bad)? Is it mere style: that one should write with verve, precision, and a smattering of humor? Or flow --- where unlike history itself, there should be definition (and limitation), a narrative that reads like a good novel?
Or is it more simple --- that the author should show himself or herself to be a jam-packed tower of information about his/her subject; a knowledge necessarily married to restraint (the writer should know the limits, should know when to shut up.)
Or is it that the writing should be of a piece --- must share the bulk of knowledge, the fire of inspiration, the daring of art?
Art? Is that what would set the likes of Francis Parkman, Brian Lapping, Barbara Tuchman, Eric Hobsbawm, Margaret Miller, Gerald DeGroot and even Winston Churchill apart from the mass of these history post-docs scribbling out their tired masses of words?
There is the ham-fisted Tom Brokaw, the over-opinionated A. J. P. Taylor, Conrad Black --- Lord Conrad Black, mind you --- all 1800 pages of him, along with the dullest word-watcher of them all, Arthur Schlessinger.
This was all going through my head as I made my way through Kennedy's second part of the series entitled Freedom from Fear: The American People and World War II. I was struck by his style --- for instance, as we, doughty old me and sharpshooter Kennedy, met and conquered the Solomon Islands, during the darkest days of the war, when the American military appeared in 1942, deciding to use them as a jumping off point for the earliest offensives against Tokyo:
The Japanese had already dislodged, captured or scattered into the moldy jungle the five hundred or so Europeans who ran the Solomon Islands' few shabby coconut plantations, hacked laboriously by native workers out of the vine-choked tropical rain forest. The Solomons were annually drenched by some of the planet's heaviest rainfalls. The fetid atmosphere buzzed with insects. The damp jungle floor slithered with rodents and reptiles. Above it soared giant hardwood trees with forty-foot-diameter trunks arising from splayed, fin-like bases 150 feet into the virtually opaque canopy. The nearly one hundred thousand Melanesians who had inhabited the islands since time immemorial had already had a taste of Western ways when in 1893 they came under the rule of the British Solomon Islands Protectorate with its rustic and sleepy colonial capital at Tulagi.

Now their verdant islands and blue lagoons were about to be convulsed by a spectacle so violently improbable, so murderously fantastic, that their horror and wonder could only be guessed at by imagining the citizens of Los Angeles awakening one morning to find flotillas of Eskimos and Mayans, somehow armed with weapons destructive beyond reckoning, descending, massively upon the coast of California, there to wage colossal battle.
And that's it. The facts? Right there. The ambiance? Not to be missed. The writing? Damn near poetical.
---
Angeles Mastretta
Amy Schildhouse Greenberg,
Translator
(Riverhead)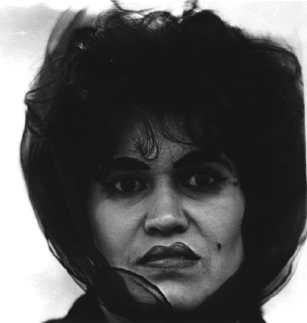 Nothing can be more loathsome than some knucklehead reviewer writing the summary of a good novel. Usually the reviewer's own bad prose poisons the magic of the writer.
I won't do that here. Why? Women with Big Eyes is written with a style that is something that's out of this world. (If you happen to read Spanish, you don't need this fine translation, you get Ms. Mastretta's pure writing itself, starting on page 193.)
Here we have thirty-seven stories telling of thirty-nine women of Puebla --- their births and deaths and loves and tragedies and strangenesses. "Aunt Jose Rivadeneira had a daughter with eyes like two moons, as big as wishes" --- Tía Jose Rivadeneira tuvo una hija con los ojos grandes come dos lunas, como un deseo. Aunt Marcela "had in her eyes the light of those who search for the best side of life, the light of those who, unfortunately, do not accept the happiness that only fools can enjoy, but who are ready to even pretend so, just to hold on to the very tip of joy."
For that reason, Aunt Marcela always sang softly when getting the children to sleep and when waking them, when threading a needle, when beseeching the heaven that the breakfast eggs not stick to the frying pan, when asking her husband to look at her the way he did at the beginning, and even when accompanying the soliloquy of her long walks.
---
Ed Zern
(The Lyons Press)
Zern seems conversant with every place in America and the rest of the Western world where one can drop dry flies in a cold river, or fish from a boat, or take a shotgun to zebras, deer, woodcocks, or spend mornings shivering in a blind waiting for ducks or turkeys to happen by.
I guess some of his charm is his well-disguised intellectualism. In one of his pieces for Field & Stream --- Field & Stream, mind you --- he slips in references to Wagner (comparing his operas to big game hunting), Bach Sonatas (trout fishing with a dry fly). Proust and Joyce turn up here or there, as does D. H. Lawrence.
The main reason that Ed Zern is not listed up there with S. J. Perelman, Robert Benchley, E. B. White and Peter de Vries is because he wrote for the sporting set at Field & Stream instead of the smart set at The New Yorker. Yet he bests many of the more famous humorists --- with the possible exception of Perelman. Here, for instance, is his complete review of a certain lurid book you may have run across:
Although written many years ago, Lady Chatterley's Lover has just been reissued by Grove Press, and this fictional account of the day-to-day life of an English gamekeeper is still of considerable interest to outdoorminded readers, as it contains many passages on pheasant raising, the apprehending of poachers, ways of controlling vermin, and other chores and duties of the professional gamekeeper. Unfortunately one is obliged to wade through many pages of extraneous material in order to discover and savor these sidelights on the management of a Midland shooting estate, and in this reviewer's opinion this book can not take the place of J. R. Miller's Practical Gamekeeping.
---
Joanna Scott
(Picador)
Is this the real Egon Schiele? Maybe. Maybe it makes no difference, for Ms. Scott has created an awesome artist, a demented artist --- brought him to life for us. She may be wrong: he might have been, in reality (whatever that may be) a sweetheart, a shy wall-flower, a churchgoer. But she has captured a wild and awful and brilliant man, in a brilliant way, and we don't want to disbelieve her, or even care, for we would be losing too much.
There have been gripping books about artists before. We think of Bertram Wolfe's The Fabulous Life of Diego Rivera, Jean Renoir's Renoir, My Father, and Rembrandt by Gladys Schmitt. But there has been only one to match Arrogance, for getting us enmeshed in the soul of the artist --- the tricky, devilish, pure, dark soul of the artist: Joyce Cary's The Horse's Mouth.
Gulley Jimsen is as devious and thieving and as lively as Egon, even though a bit more comic, certainly more endearing. Scott's work, like Cary's, involves portraits of an artist as he lives and schemes himself into the world. One is supposedly totally fictional. The other is supposedly all too real. It is probably impossible for a reader to distinguish between the two of them.
---
A FEW FROM OUR EARLIEST LIST
Between Silk
And Cyanide
A Codemaker's War
1941 - 1945
Leo Marks
(Free Press)
It's ostensibly about the world of secret codes and coding. In reality, it is about the coming of age of a slightly damaged, slightly neurotic, very funny, very insightful genius of code. It's one of those books that won't let go --- that sweeps us up to such a degree that we don't want it to, we beg it not to end. Marks' writing style lies half-way between J. D. Salinger, S. J. Perelman and Mark Twain (with the Marx Brothers thrown in for comic relief) --- but underneath the frolicking we find a deadly serious world, for his is a country fighting for its life. He cared (and cares) --- but that caring doesn't stop him from being very human --- even, at times, falling in love with those he is supposed to be tutoring in a very dangerous game --- and then watching them disappear into a war from which they will never return.
---
Nightmare
The Underside of
The Nixon Years
J. Anthony Lukas
(University of Ohio)
Lukas, now, alas, dead of self-inflicted wounds, went on to write other historical classics, like Common Ground and Big Trouble. But nothing, we suspect, has the draw as this one, at least for those of us who were there. How does he do it? First of all he has a carefully contained subject --- the five years of disruptive malfeasances under Nixon, all of which came together under the sobriquet of "Watergate." Secondly, Lukas knows how to tell a story --- with flow, pacing, and balance. Third, the story has its own dynamic: Richard Nixon --- part effective politician and administrator, part sentimentalist, part Borgia, and --- as always --- the worst enemy Richard Nixon could ever have.
---
Opium
A History
Martin Booth
(St. Martins Press)
Booth goes into the history of this, still the most favored narcotic, East and West. Our addiction to it started centuries ago, and now it has ended up on the streets of every major city in the western world. Booth manages to show the all-too-important economic determinism of this and all drugs. Far better than Avon, Amway or Tupperware --- drugs turn users into an aggressive sales force: "Many poor youths turn to the drug trade to make a living for heroin, whilst it will not make a street dealer rich, it will bring him in more than many a legitimate wage packet might."
---
Learning
By Heart
Contemporary
American Poetry
About School
Maggie Anderson,
David Hassler, Editors
(University of Iowa Press)
This one's a honey. Almost two hundred poems by over a hundred poets, some famous (Philip Levine, Donald Hall, Gary Soto, Richard Brautigan), some unknown. But it's not the quantity --- it's the quality. Whoever did the picking knows what they are doing, for there are few losers here. This, by Frank Kooistra, "School Buses," comes very close to being American haiku:
Six of them: great orange, great golden carp
Lined up at the railroad crossing, red stop fins fanning
Each waits, each listens, and crosses in turn
Headed for the lily shoals of children.
---
The Winner of the
Slow Bicycle Race
Paul Krassner
(Seven Stories)
We have here the compleat writings of Paul Krassner, presented, in keeping with his acute sense of time, in reverse order. The first essay is dated 1995; the last is 1958. In between we find Lenny Bruce, Joseph McCarthy, Lyndon Johnson (in coitus interruptus), the Pope, Jack Kennedy, Abbie Hoffman, Jerry Rubin, John Hinckley, Donald Duck (in coitus interruptus), Thomas Eagleton Seagull, Kitty Litter --- and all those others who made acid trips seem so unnecessary because these characters, and their deeds, were so unreal.
---
A Woman
Of Rome
Alberto Moravia
Translated by
Lydia Holland
(Steerforth Italia)
Moravia knows the heart of women as acutely as a Flaubert or Tolstoi. As with Madame Bovary, Anna Karenina, or Memoirs of a Geisha, one wonders how a man --- we almost said "a mere man" --- can penetrate with such wisdom the very being of woman. To write this, we suspect he had to somehow invade the heart of woman --- and in this transformation, he makes the heroine Adriana such that we, too, become her. Moravia as a chess master, one who not only carves his words beautifully, but works the various pieces, small and large, as well: Gino the small-time thief and chauffeur, Sonzogno the hood, with his "muscles of steel," Giacomo the intellectual student revolutionary, Astarita the police official. All of them are swept up by this whore, all reacting to her in a different way, all smitten by her, all destroyed by her.
---
Stories from
The Street
Lee Stringer
(Washington Square Press)

Stringer lived on the streets of New York for years. He was into crack cocaine. He stole, got arrested, slept in stinky rooms, ran from the police. He has wonderful stories to tell: of being strung out in furtherest paranoia with a friend; of fighting a junkie who is out to kill him with a razor blade in a junkie apartment; of a street punk that wants to do him in when they are in a rehab work project. And just as he is coming to sound more and more like a reporter for Rolling Stone, he reminds us that he has to stop writing and go out and get his fix.
---
The Autobiography of
Joseph Stalin
A Novel
Richard Lourie
(Counterpoint)
It is difficult, sometimes impossible, to figure out why the Stalins and Pol Pots and Hitlers and Tamerlaines are so obsessed with ruining whole peoples with such absurd cruelty. (They say that the wailing of newly-widowed wives and mothers was music to Tamerlain's ears.) Lourie tries to figure it out --- and almost succeeds, as much as one can when faced with such unmitigated, startling evil. It is a hell of a good novel --- disguised as pure autobiography.
---
The
Cockroach
Papers
A Compendium of
History and Lore
Richard Schweid
(Four Walls Eight Windows)
The Cockroach Papers is chock-a-block full of all sorts of ghoulish information. It is also mixed with tales of Schweid's personal journeys, here and there, with and without roaches. He has researched his subject well, and while he didn't make these miserable pests more loveable, at least he is making them more interesting.
---
Beatus of Liebana
Codex of the Monastery
Of San Andres de Arroyo
(M. Moleiro, Aptdo F. D. 179,
08080 Barcelona SPAIN)
Well, it may cost an arm and a leg, may even break your arm when you pick it up, but it is so glorious, printed with such care and affection that you will want to remove and frame the different pages, line the walls with them. The paper by the way, is handmade, and Editor M. Moleiro says it is "designed to match the same thickness, touch and smell of the original...using the same techniques as those used in the 13th Century." Limited edition of 987 copies. It arrives packaged in its own carefully wrought heavy wooden box. Wow.
---
A SELECTION OF SOME OF
OUR PERSONAL FAVORITES
Will Manley writes a column for the American Library Association's
Booklist.
Unfortunately, it is entitled "The Manley Arts," but don't let that deter you. His musings --- on writing, on books, in the internet, on his growing up --- are measured and stately, the literary essay at its best.
For those who care for books, Booklist is well worth subscribing to. It is different than the other pre-publication magazines --- those that list upcoming new titles --- like Publishers Weekly and Kirkus which are mired in the Manhattan Literary Marching and Chowder Society, in incestual lock-step telling us who is In and who is Out.
Booklist, on the other hand, comes out of Chicago, is geared to the intelligent librarian, and is independent, sometimes a bit dry, but decidedly comprehensive.
Recently, Manley wrote a column in which he asked readers to send in the names of the five books that had moved or changed or affected them the most. We made up the following list for him.
Note: Click on the title for a brief reading.
§ § §
The Last of the Just
André Schwarz-Bart
(Atheneum, 1960)

There never has been, and probably never will be, a book that limns the pain of being Jewish as this one does. It links an 800-year history of persecution through the Lamed-Vovnik --- the Twelve "Just Men." It does so in prose that is so wrenching that one has, at times, to stop reading out of the sheer pain of it.

---

Speak Memory:
An Autobiography Revisited
Vladimir Nabokov
(G. P. Putnam, 1966)
If they want to teach us how to write about growing up, and to do it with grace, and wit, and tightly-contained sadness --- this should be the text they should give us. The writing is as fine as there is in the English language. It follows Nabokov from growing up rich (and mostly happy) in Russia, to the year of his emigration to the United States in 1939.

---

In Flanders Fields:
The 1917 Campaign
Leon Wolff
(Viking, 1958)
Wolff has created a short book about one year of WWI, the series of campaigns around Passchendaele that wounded or killed 750,000 young men with the gain --- for the Allied side --- of but a few miles. No one else, in our experience, has conveyed the ghastliness of trench warfare better than Wolff; and none has better conveyed the futility of it all.

---

Black Boy:
A Record of Childhood and Youth
Richard Wright
(Harper & Row, 1945)
I grew up in the south, and, being white, had no more idea than the man in the moon (as we used to say) of the corrosive effect of racism. Black Boy forced me, in one sitting, to get to know another boy, my age, living on the far side of town, who could immerse me in the bleakness of his poverty and the bitterness that grew out of prejudice.

---

The Skin:
A Novel
Curzio Malaparte
(Marlboro Press, 1952)
Actually, it isn't a novel at all. It's the best writing available about the looniness of war in general, and WWII in particular. Malaparte --- like Jean Genet and Blaise Cendrars --- is a contrarian, so it's a Midsummer eve: everything gets turned upside down. One should read it, if for no other reason, than for the poetic (and deliciously sardonic) picture of Clare Booth Luce, eating a newly-cooked baby.