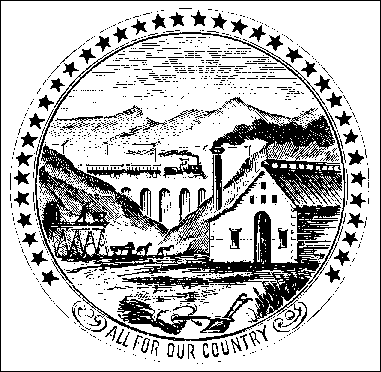 I would venture to say that the last 300 pages are some of the best to come out of WWII, on the same level as James Jones and
Norman Mailer
. Thomsen's job was to sit in the glassed-in perch smack-dab at the front of those B-17s, and, at the opportune moment, take over from the automatic pilot, guide the plane over the target, open the bomb-bay doors, and drop the load. What we get to see is the evolution of an airman from being mildly gung-ho, somewhat interested in his task, to coming as close as one can to madness without actually having to be shipped home in a strait-jacket.
The power of the writing comes from the slow and artful and painstaking description of this change. And, so that we won't think it is just some personal quirk, Thomsen shows us that he was not alone in this descent: all the men who were his fellow pilots, bombardiers, navigators, and gunners went through the same decay of spirit and soul.
A well-respected research group (headed by John Kenneth Galbraith) found, after the war, that saturation bombing done by the English and the Americans against the Germans did little actual damage to the Nazi war effort. On the contrary, it actually stiffened the resolve of the citizens. Furthermore, of the millions of tons of bombs dropped, some 5% actually reached the appropriate targets. The rest went into wheatfields, villages, towns, cities --- and people.
Americans at home found this out after the war; Thomsen and his fellows knew this while he was actually bombing the enemy. He knew that men, women, and children were dying from his bombs --- but his emotions had become so deadened by the missions, and their concurrent terror, that he could only reflect,
Dropping bombs on people from twenty-five thousand feet --- what could be cleaner, more purely and simply scenic, than that? From five miles up no bits of flesh or brains rebounded off your face, your limbs were not entwined in human guts, there were no dying screams, no cries for mercy; hell, you couldn't even hear your bombs. We thought at first that it was a lovely way to kill and that we would be spared remorse and the stab of conscience. But we were trapped by the lies we had been taught, for if man were sacred and a manifestation of God, how could we keep killing without going mad?
Without going mad? They do. The terror gets every one of them, so that, towards the end of their required missions, they are reduced to automatons --- pale, shaking, ghost-like; downing a bottle of liquor each evening; rousing themselves with dread --- no, with a dead and hopeless vacuity --- to climb in the airplanes each morning and set off again, to murder not only those below, but themselves.
The truth is that on a rational level --- exhausted by combat, stretched for months in a tension which for those of us who were cursed with imagination was almost unbearable, and facing at too young an age man's essential capacity to act in bestial and despicable ways --- life was not something that any longer had much meaning.
Each of the airmen he flies with either die early on, turns into a ghost or, like him, breaks. They all hope that when they do so, that none of their fellows will know. It happens to Thomsen when he went on leave to London. It was the wrong time and place to take a vacation. It was 1944, and "buzz-bombs" (the English, he tells us, called them "doodle-bugs") were being launched by the Germans from the Dutch coast, dropping randomly in the city. He hears one, as it were, in his dreams:
I have climbed from the bed, rushed to the window, and wrapped myself in the heavy blackout curtains. I am whispering and panting like an animal; I claw at my face and make little pig-like shrieks. Awake now, I realize that the curtains will protect me from nothing. I can see the shards of glass as sharp as daggers as they burst from the window and pin me into this shroud. Squealing with pain, on hands and knees, but at full speed, I crawl back to the bed and try to climb under it. No good; the bedframe is too low. A second later as the bomb passes over the hotel and its sound diminished toward Hyde Park, I find myself pressed into one corner of the clothes closet, with both hands, in a gesture of monumental redundancy, cupping my genitals.
And when he finds that he has flown his final mission, is his reaction one of relief, of hilarity, of "now-I-can-go-home?"
Combat was over for me, and now what I wanted more than anything was to die, to blot out the guilt of having survived the raids that had destroyed so many of the men around me.
---
The Rituals of Anorexia Nervosa

In the particular case of a family with an anorexic patient, we find that the epistemological error of the whole group is that all of them believe that the patient, because of her symptom, wields power over the rest and renders them helpless. If we were to take a snapshot during the very first therapeutic session, we should see an anguished expression on the parents' faces, the patient sitting apart from the rest, straight as a statue, pallid and detached, her face showing utter indifference to the others' distress. Her behavior is a clear message, not least to the therapist:
If you think you can get me to break my fast, you'll have to think again. Just look at me: I am nothing but skin and bones and I might easily die. And if death is the price I have to pay for my power, then I shall willingly pay it.
This shows that the patient completely misjudges her own situation. To begin with, she is prey to a most disastrous Cartesian dichotomy: she believes that her mind transcends her body and that it grants her unlimited power over her own behavior and that of others. The result is a reification of the "self" and the mistaken belief that the patient is engaged in a victorious battle on two fronts, namely against: (1) her body and (2) the family system.

Now this error could not be called a mental illness, were the patient to adopt it voluntarily and were she to declare quite openly that she will take no food until she gets what she wants. This would constitute a rational choice on her part, not a "mental condition." Instead the anorexic sticks rigidly to the family rule that no one member may assume leadership in his own name. That is precisely why she derives her powers from an abstraction: her illness. It is the latter that wields power, afflicts her own body and makes others suffer for it. Like every mental symptom, the anorexic symptom, too, is a paradox oscillating between two illusory poles: spontaneity and coercion.

This raises the following problem: does the symptom indicate that the patient does not want to eat (spontaneity) or does it rather show that she cannot (coercion)? If we take the epistemological view we have just adumbrated, then we must answer both questions in the affirmative. The anorexic herself, however, insists that only the second alternative is correct, that is that she really cannot eat.

In dealing with such patients, the psychotherapist must therefore pay careful heed to:
the false epistemology shared by all the family members, that the patient is in unilateral control of the whole system;
the patient's belief that her self (or mind) transcends her body and the system, and that she can wage a successful battle on two fronts;
the fact that this battle is never waged in the first person, but in the name of an abstraction: the disease for which the patient cannot be held responsible; and
the fact that this abstraction is considered "evil" because it inflicts suffering on all concerned.
The therapist must devise his strategies accordingly and, in particular, he must aim at correcting the false epistemology underlying all these phenomena. But how is he to do that? By academic discussions, by communicating his insights, or by critical remarks? If he takes any of these courses, he will, as we have found to our cost, be sent away with a flea in his ear. What he must rather do is, first of all, reduce all members of the system to the same level, that is assign them symmetrical places in the system. Having observed the prevailing communication patterns, and avoiding the temptation of participating in any of the mutual recriminations, he will make it a point, and one that never fails, to approve unreservedly of all transactional behavior patterns he observes. We refer to this type of intervention as positive connotation, and the therapist must extend it to even those forms of behavior that traditional psychiatry of psychoanalysis pillories as destructive or harmful. Irritated though he may be by overprotectiveness, encroachment, parental fear of filial autonomy, he must always describe them as expressions of love, or of the understandable desire to maintain the unity of a family exposed to so much stress and the threat of dissolution.