Go to
the complete
review
---
Sepharad
Antonio Muñoz Molina
Margaret S. Peden, Translator
(Harcourt)
Exiles and prisoners and those on the run and those who can never go home again. Some, like Neumann or Trotsky or Klemperer, were well-known; many of the others described here are anonymous --- now only known because Muñoz has retold their stories here. Such as Señor Isaac Salama whose father brought him to Tangier just before WWII. He grew weary of the stories of his mother and two sisters who had perished at an unnamed, tiny, little-known camp in Poland. When he is fourteen, he finally escapes by boat from Tangier to Spain:
You can't imagine the weight that was lifted from my shoulders --- free of father and his shop and his mourning and all the Jews killed by Hitler, all the lists of names in the synagogue...
And then, at the age of twenty-two, Isaac Salama is paralyzed in an automobile accident in Spain. He compares his disability to being a Jew,
At that time in my life [during his childhood], being a Jew gave me the same sense of shame and the same rage I felt after I was paralyzed, crippled --- none of this 'impaired' or 'disabled' drivel, which is what those imbeciles say now, as if changing the world could erase the stigma and give me back the use of my legs. When I was nine or ten, in Budapest, what I wanted was not for us Jews to be saved from the Nazis, I say it now, to my shame: what I wanted was not to be a Jew.
Amidst all these stories of pain and isolation and loss of home, there is one which is not only the most gripping, but like a jewel buried in the coal mine, is the most merry. It is the one that put us most in mind of Boccaccio. It's Mateo the shoemaker's memory of his seduction.
It was no simple seduction: he was given a whispered invitation to go to the nunnery not far from his shoe shop, the Convent of Santa Clara. The invitation came from Sister María del Gólgota.
She told him that at midnight, he would see the lights flash in the tower, and he would go to a small door in the base, and push on it, and when he entered, and climbed the steps, he would find her.
He did so, and there in the dark, he found himself "licked, bitten, instructed, crushed by a naked body that became so entangled with his that he couldn't tell, in the daze of his excitement and the darkness, what he was touching or what was touching him."
He was shaken like a rag doll, shoved against a wall that chilled and scraped his shoulder, muzzled by a sweaty hand when his breathing became too loud, tossed as if by a powerful wave, then held as he fell to the floor.
This story, "America," shows Muñoz' excellent, driving narrative power. As they say in the Michelin guides, it is "vaut le voyage."
---
Haiku
Translated and Edited
By R. H. Blyth
(Heian International)
How does one teach haiku? Could one have students visualize what is, after all, a very hum-drum scene: and then try to capture it in a few words? We don't envy the task of such teachers. It might be impossible to instruct students who have shut themselves off from the rich interrelationship of time and objects and the poignant (perhaps as yet unexperienced) sense of aging, growing, dying --- all necessary to feel the tide of emotion that can flow from twelve words.
But Blythe is quick to point out that Haiku is not all fruit-blossom and frog-croak ponds. As contrast, he gives us the words of St. Paul The whole creation groaneth and travaileth together until now, waiting for the manifestation of the sons of God, and immediately contrasts this to:
For you fleas too,
The night must be long,
It must be lonely.
--- Issa
And in the reading (and rereading) of such words, we are captured by the humanity of the poet --- one who must be troubled enough (and humble enough) to speak to the very insects who perhaps too are experiencing a long sleepless night, far from home, far from loves and from friends. It is the wit and joy and acceptance that come together in divine understatement:
The autumn storm;
A prostitute shack,
At 24 cents a time.
--- Issa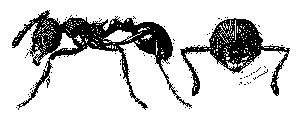 in which the loneliness of paid-for sex is joined and shaped by a chance October storm; all presented to us together as a bouquet --- lovingly given in so few syllables.
Once when I was watching Japanese television, I saw a Haiku competition. There were various contestants, and among them was the Emperor of Japan. Such a frail and studious and serious man he was. At the time, I remembered thinking how nice it would be if the leaders of the United States joined together with some kids, some common home folk, a few truck-drivers, all of us, to read (and write) some haiku. Clinton writing about frogs jumping into ponds, Alan Greenspan with three lines on the sparrows in the streets of New York, touched by the wind. The governor of California, of Florida, of New York God knows, with a few vignettes on the ocean's evening's wave, or taking a moment, as Taigi did, to reflect on going home late at night:

Not a single stone
To throw at the dog,
The wintry moon.
How human they would become! How they would join the common resonance of the world about us. How fine for them, for a moment, to stop the giant wars called the Affairs of State --- stop to reflect lovingly, for a moment, on the loving details that are all about us; viewing --- for instance --- a tiny mote in the eye of an insect, as Issa did.
---

Art
Over 2,500 Works from
Cave to Contemporary
Foreword by Ross King
(DK)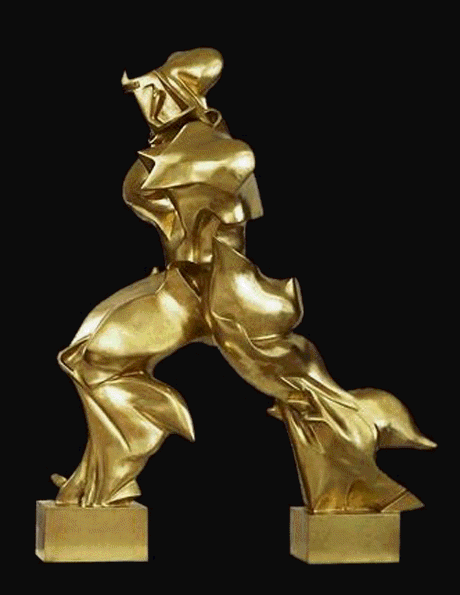 The prejudice in
Art
is shown by the artists who get more than an eighth or a quarter or a half-a-page. Seurat gets five which is OK by me: anyone who would drive themselves nuts by dividing their paintings into seven-million colored dots deserves some space. My beloved Matisse only merits three pages, with the atypically sad
Sadness of the King
getting top billing. Picasso rakes in the sweepstakes with eight full pages, four dedicated to
Guernica
alone. Stupendous Modigliani gets only one, Soutine --- no dead dogs allowed --- a half-a-page.
My other hero, Henri Rousseau --- they call him a primitive --- gets but a page, while that overblown Salvador Dali is awarded three-and-a-half ... including a lobster atop a telephone. The editors assure us that "both hard-shelled objects, lobsters and telephones held powerful sexual associations for Dali." Waiter, hold the Lobster Newberg.
The big bore Robert Rauschenberg gets three pages, Jasper Johns two, and that dunce Andy Warhol two too many, along with his cynical quote "Making money is art, and working is art, and good business is the best art."
One of the editors, don't ask me who, in the chapter entitled "Post-war Europe" --- which war, there've been so many? --- tries to define Existentialism in sixty-five words. War also gets full billing on pages 510 - 511, fifteen paintings and a bas-relief squashed into two pages, in one of those all-encumbering theme pages ("Myth and Legend," "Animals," "Nudes," "Portraits.")
The eccentric but wonderful Thomas Hart Benton is mashed into but 1/6th of a page, just below Grant Wood and across from Edward Hopper. Semi-realist Georgia O'Keeffe merits a little over a half-a-page, and, she tells us, "Nothing is less real than realism." Diego Rivera is shrunk down to 2-1/2 paintings whereas wife Frida gets a full page. A box on page 499 tries to cram the whole of the "Mexican Revolution 1910 - 1920" into twenty words.
Jackson Pollock's inchoate drip-ery gets five pages, although he has to share a part of page 503 with Peggy Guggenheim who is quoted as saying that he was "the strongest painter of his generation." Stronger than what?
As far as we are concerned, you can quit this volume when you get to page 500 ... Abstract Expressionism, Pop Art, Kinetic Art, Minimal Art, Conceptual Art ... each one sillier and sillier. And by the time you arrive at Superrealism, Neorealism, Sacrorealism, Synchrorealism, Pantheocreaticrealism ... why, you might just as well hang it up. The lobster, that is.
---