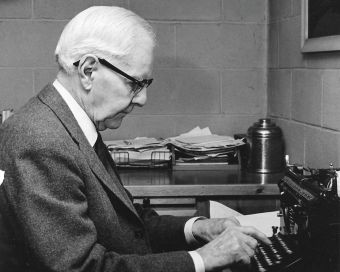 These literary
anciens
who run the "the little magazines" ---
The Virginia Quarterly Review, The Midwest Review, The Sewanee Review, the Hudson Review, The Kenyon Review
--- are not unlike the choirmasters from a hundred years ago whose job was to find the best boy singers, take them to the local surgeon for a quick snip, and thus render them bland counter-tenors for life. In like manner, the editors of these little magazines take what comes in the mail and get to work to do whatever is necessary to render the poems dispirited and the prose lifeless.
It will always be beyond me how they can exist in the fascinating world of American letters --- but end up publishing "product," something out of MacDonald's or Walt Disney or CheeseWhiz. Poems and prose are emulsified, bleached and toned, and then squeezed lifeless by the editor's steam iron, creating a bland mishmash such that one wants to let the magazine drop from nerveless fingers, plop to the floor to lie there alongside the doghairs and fleas and slutswool that inhabit the nether regions.
Despite their cant, these magazines are quick to reject the experimental. John Crowe Ransom founded The Kenyon Review in 1939 and acted as its editor until 1959, establishing its reputation as "one of the finest literary journals in America," says editor Lynn, modestly.
While regarded as a conservative critic, Ransom often published writers whose values and aesthetics were very different from his own.
Right. Ask authors like Henry Miller, Lawrence Durrell, Jack Kerouac, Allen Ginsberg, Charles Bukowski, Mordecai Richler, J. P. Donleavy --- not to mention James Baldwin, Richard Wright, Claude Brown et al --- all writers with life and heart and a clear, strong voice. Ask them or their biographers how easy it was to get into The Kenyon Review under Ransom.
I suggest they knew early on --- especially if they were black --- that they would get no hearing nor space from any of these WASPy little magazines. The real tragedy was that an appearance here could easily have spelled the difference between success and failure to these often impoverished authors who desperately needed exposure. These writers got stiffed, and stiffed repeatedly, by the intellectual bag ladies who were interested merely in the stars of the American Literary Pie, those with white skin, rhyming verse, and nerveless prose.
---
The Collected Poems of
Muriel Rukeyser
Janet E. Kaufman
Anne F. Herzog
Editors
(University of Pittsburgh Press)
The University of Pittsburgh Press thinks enough of Muriel Rukeyser to pull out a fat 600 page volume with 600 or so of her poems beginning with her earliest volume of poetry,
Theory of Flight
from 1935 down to her last which came out in 1976
The Gates
plus some odds-and-ends left over. And we have spent some time rummaging around here breathing a sigh of relief thinking about the advantage of reviewing a book of poetry or essays over a 600 page novel, because you can poke around in a fat volume of poetry and it's like being at a farmer's market, you can pinch the merchandise but you don't have to buy anything if you don't want; you can pick and choose and in the case of one of these not-so-well-known poets you can get at least some idea of what he or she thought he or she was about and what he or she wanted to get across and how good he or she was at it.
Sometimes these junkets to the streetside Book Dumps pay off. Big. Awhile ago, we came across a collection of the poems of Howard Nemerov and we were moved to write
It's the first time since college that I took a book of poetry to bed with me: that's how chummy we got, me and this Nemerov. I read him through, first to last; slept, woke up, read it back to first, marking the pages, wondering "Where has he been all my life?"
However, not to wax too hopeful in the junk-yard of our lives (and verse ... and vice-versa), not long before that we had a quite dissimilar visit with
Yvor Winters
who, despite all the tweeds and end stop lines and the smoky fall weather and pensively falling leaves in New England was, we concluded, a humbug ...
---
The Madness of Art
Interviews with Poets and Writers
Robert Philips
(Syracuse University Press)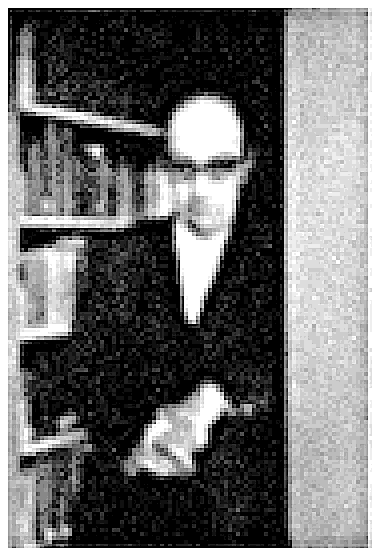 Over the last twenty years, Robert Phillips has interviewed writers and poets for
The Paris Review.
He includes eight of these here --- including ones with Philip Larkin, Joyce Carol Oates, Karl Shapiro, William Jay Smith and William Styron.
God knows why anyone in their right mind would want to interview these characters, much less read an interview with them. If someone is a worthy writer, we should be spending time with their books, not wasting it on questions about where they went to school and who influenced them and what they do on weekends and what they have for breakfast and most of all, what they think about their own writings.
Most real writers stay the hell away from these arty interviews. Vladimir Nabokov loathed critics and strenuously avoided those who wanted to ask him dopey questions like "Tell us about the sources of your inspiration" and "Is there a person who was your model for Humbert Humbert?" and "Did you have a happy childhood?" We can see one of these interview ninnies turning up in the early 17th Century asking Shakespeare whether his father loved him, and whether he named Hamlet Hamlet because of the death of his own child Hamnet, and why he only left his wife his second best bed and what exactly did he mean anyway by the lines "To be or not to be..."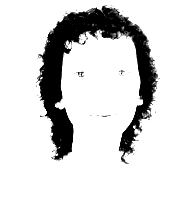 If you want to be driven mad (or, still, after all this time, have that fake romantic notion about "The Madness of Art"), I suppose this would be your book. All it proves to me is that Joyce Carol Oates in live interview is just as arrogant and unseeing as the characters in those low-life novels she churns out like hot dogs, she being the Oscar Mayer of what's left of American literature.
And William Styron! Butter wouldn't melt in his mouth. One only has to read Darkness Visible, his account of his nervous breakdown, to see that he couldn't tell a neurosis from a tea-pot, and neither from reality. As one of our reviewers wrote not long ago about the book Unholy Ghost,
As soon as Styron starts in on his version of The Miseries, we get the feeling that there's something screwy. He is capable, without even trying hard, to come up with some startling howlers, making him a modern-day neo-psychological Polonius. "I shall never learn what 'caused' my depression," he tells us, "as no one will ever learn about their own." No one? This ignores what many perceptive writers (such as Larry McMurtry) have found out. Most have a damn good idea of the source of the blues and have consequently acquired a fair amount of personal insight from it.
---
The Poets Laureate Anthology
Elizabeth Hun Schmidt, Editor
(Norton)
This "Poet Laureate" business is a bit of a humbug. That the U. S. government would subsidize someone as flaky as a poet, subsidize the writing (and publishing) of poetry. In fact, it's downright silly to suppose such. For poets should be eternally, as they say in the Bible, "kicking against the pricks."
That someone as disreputable as a Real Poet (vide Charles Bukowski) should have an office in the august Jefferson Building in Washington, D. C., along with $35,000 a year is not unlike, as Mark Morford has it, putting feta cheese in the freezer: it gets crumbly, stinky, goes bad.
This anthology is, then, more or less a rectal thermometer. It tells you about the fevers and pains lurking in the systems of the run-of-the-mill poetasters of America ... the condition of the state of national aesthetics by those who run the show. One of the better poets, William Carlos Williams, was duly appointed to serve as Poet Laureate in 1952, and was subsequently pilloried for his rather mild political views. He was dying of heart disease; the godzillas in United States Senate stabbed him so cruelly that he was not able to serve, up and died. As Williams wrote, appropriately, "For verse to be alive, it must have infused in it ... some tincture of disestablishment, something in the nature of an impalpable revolution, an ethereal reversal."
§ § §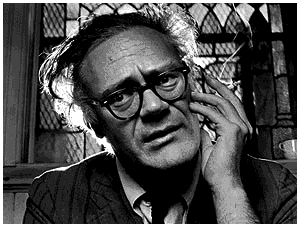 One of the pleasures in this volume is running into the usual poetic wusses (Maxine Kumin, Penn Warren, Reed Whittemore), but, also, discovering some brand new ones: Robert Fitzgerald, Gwendolyn Brooks, William Jay Smith and --- saints preserve us! --- Mona Van Duyn. In her 1992 poem, while she was serving as our national poetic treasure, she wrote and published a poem comparing William Clinton, "President Elect," to Michelangelo's David, "Raised on a marble platform, he pure white, / naked, marble beauty glows in bright light..."
He towers and shines before us, perfect in body
fair of face --- perfect in spirit too...
Time cannot smudge his form nor erase his story.
---
Poets Translate Poets
A Hudson Review Anthology
Paula Deitz, Editor
(Syracuse University Press)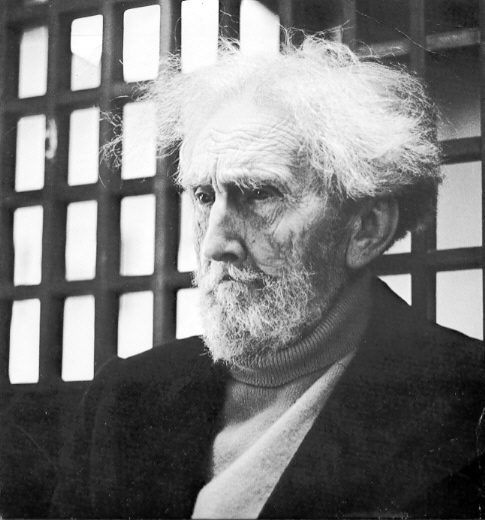 This fat book is parceled out amongst translations from twenty-five different languages, including Russian, French (and Old French), Greek (and Ancient Greek). There's Swedish but no Norwegian, Vietnamese but no Laotian, German but no Old High German, Macedonian (but no Albanian, Roma, Bosnian nor Aromanian) ... and Polish, Portuguese and Provençal; but, alas, no Punk (nor Neo-Punk).

Japan? Certainly it deserves more than two obscure poets --- Motomaro Senge (1888 - 1948) and Kakinomoto No Hitomaro (660 - 708) with a mere six pages, including a few awkward translations: "This is the news the runner brings, / news like the twang of the yew-wood bow..."

Or,

And I am lost, like a man undone, going on a journey
but going in grass, without words, and the way lost,
and a grief in my guts
like the salt-burning of the fisher-girls of Tsumu.

Where, we ask, where is Matsuo Basho's frog or fallen snow ... or his dear horse or bugs?

Fleas, lice,
a horse peeing
near my pillow.

And China? Are we to be satisfied with two poems by Tu Fu, (712 - 770) while we have available in translation one done by Ezra Pound in 1936 --- from Riyuku --- one that makes such loving sense, one that should be reprinted everywhere, again, and again, and again:

At fourteen I married my Lord you.
I never laughed, being bashful.
Lowering my head, I looked at the wall.
Called to, a thousand times, I never looked back.

At fifteen I stopped scowling,
I desired my dust to be mingled with yours
For ever and for ever and for ever.
Why should I climb the look out?

---

Poet Power
The Complete Guide to
Getting Your Poetry Published
Thomas A. Williams
(Sentient)

"Complete?" Well, not exactly. Perhaps A Partial Guide to Getting Your Poetry Published, Perhaps would have been a more honest title.

Most of the facts are here: how to submit poems, where to submit them, how to publish your own, where to go for further information. But several major details are missing. For instance, Williams suggests that you might want to "set up a business" to publish your poetry.

Don't forget that as a self-publisher, you are a businessperson. There will be significant financial benefits to you. Tax savings can be substantial.

Tell that to the IRS. In any five-year period, they will permit you to lose money for two years. The three others must show a profit. If not, you are probably in for a dreaded tax audit, which is scarcely worth, we would wager, your slim volume of verse.

There is something even more troubling about Williams' publishing advice. He is trying to make you forget that there are about 10,000,000 people in the world who consider themselves poets who are forever and a day sending their stuff out to magazines and newspapers. He doesn't tell us that those who mail off stuff coldcock to

The New Yorker, Harpers, The Virginia Quarterly Review, The Sewanee Review

are wasting their time. These magazines ship this stuff back by the cargo-container load. Some magazines like the

Atlantic

don't even bother to open submissions --- they stamp "refused" on the envelope.

Williams shows a table called

SUBMISSIONS LOG

| Where Submitted | Date | Result |
| --- | --- | --- |
| Little Review | 1/5/99 | "Not right" |
| West Coast Poets | 2/15/99 | "No, but wants to see more" |
| New Yorker | 3/4/99 | Accepted "Staten Island Blues" |

This last item, if it popped up in accounting, would be called "cooking the books," or perhaps, "Enronitus."

Ultimately Williams advises you to publish it yourself. He doesn't like the word "Vanity Press," though. He prefers "cooperative publishing." Well, OK --- but it's still vanity. He does not mention that if you print up 1000 copies of your love-child poems, you could probably spend the rest of your life wondering how to get rid of the 980 turkeys you'll still have under your bed or in the garage after giving 20 to your best friends, family, and fellow-workers.

---

Swarm
Jorie Graham
(Ecco/Harper Collins)




The American poet Jorie Graham, the critics tell us, can be compared to T. S. Eliot, Emily Dickinson, and e. e. cummings. A reviewer in the

Post-Dispatch

said that Graham's style "is so personal that the poems seem to have no author at all..." The "Library Journal" stated that her style is "unapologetically solipsistic," one that is "almost quaintly Miltonic." And the august Richard Eder in the august

New York Times

said hers was a "remarkable voice." He compared her to Rilke, and said "Even as the brain struggles, the neck hairs lift."

Now I have to admit that when I read stuff like this, and then leaf through her poems, my neck hairs don't do much of anything, but the rest of me gets a little weird. I feel like I've just landed on earth from the planet Ixneabar, discovering a world filled with conspiracies of nonsense.

Agreed, on every page of this, her newest booklet, we find end-stopped lines. This makes it poetry, n'est-çe-pas? We also find a heap of five-dollar words, like "empyreal," "stasis," "spezzato," and "enjambment." And the volume is jam-packed with all your hoary classical references --- Agamemnon, Eurydice, Socrates, Lear and Ulysses.

Furthermore, there are words and phrases that some of us innocents can't make head nor tail of: "the swag of clay," "nerves wearing only moonlight/whelm sprawl," "The furrow of the hard now." There are lines like

looking through the end of afternoon into your glance

and

let no one see us here whitening in the century

and

the slow river of my spine.

Who can tell if it's poetry or merely oatmeal mush? I sure can't.

---

Monologue
Of a Dog
Wisława Szymborska
Clare Cavanagh
Stanislaw Barańczak
Translators
(Harcourt)

The Nobel Committee sometimes gets it right, such as with the 1996 literary prize to Wisława Szymborska. She's Polish, and her poems are wistful, funny, occasionally shaking, always comprehensible. She can (and often does) write about dogs and gods and stars and tablecloths (being pulled down by very young little girls). She writes about dying and graveyards, graveyards with "tiny graves" --- but the verses are never sententious, never teary:

Here lie little Zosia, Jacek, Dominik,
prematurely stripped of the sun, the moon,
the clouds, the turning seasons.

Hers' is not so much a questioning as a round gentle O of wonder:

Let people exist if they want,
and then die, one after another:
clouds simply don't care
what they're up to

She reminds us of e. e. cummings: funny, sly, shy to condemn, wondering, wondering, always wondering ... why, for instance "we have a soul at times" but "no one's got it non-stop,/for keeps."

She also brings to mind Lawrence Ferlinghetti before he got swept up by Too Much Fame. She got Fame, too, but evidently, unlike him, it did not upset her balance, nor her wistfulness, especially when we find her writing lines like,

let's act like very special guests of honor
at the district fireman's ball,
dance to the beat of the local oompah band,
and pretend that it's the ball
to end all balls.

I can't speak for others ---
for me this is
misery and happiness enough:

just this sleepy backwater
where even the stars have time to burn
while winking at us
unintentionally.

It is those jumps that make us want to ring her up right this minute and invite her to the annual Carpathian Firemen's Ball; or perhaps, if she is adverse to a night dancing the polka, to spend a few hours lying about her yard gazing at Orion winking. Unintentionally.

The title poem might have some readers on edge especially the present generation, so idiotically called "boomers" when as far as we can see they are booming only when stoned or drunk. These nitwits are perfervid in their ignorance of anything in history that happened before the advent of the Lemonheads, Rancid, or the Arctic Monkeys. Szymborska's poem tells of a dog, a very special dog, owned by a special, awful 20th Century figure. When judging art, we are faced with the question of whether a poem works if you and I do (or do not) know the referent. Who is she writing about here? Probably no one under forty will be able to say. Out of simple affection for the writer, let's ruff the question of whether or not it is a piece of high art.

Meanwhile, know that the volume Monologues of a Dog is an impeccable face à face edition: Polish to the left, English to the right. Szymborska's one albatross bears the name of "Billy Collins." They say he's a poet; he should stick to poetry ... his 1500 word Forward to the edition could have been reduced to a dozen or so lines, preferably of verse. Szymborska herself doesn't care to cloud the horizon with more than a page or so of writings; why should he?

Collins comes up with the dumb idea that American poetry is taken up solely with time, where other poems of other nations are of history. Tell that to Emily and Walt and Ezra, Billy.

And he, too, is so bewitched by the phrase carpe diem that he uses it twice in two pages. Dumb me. I had to look it up. It means "seize --- or 'pluck' --- the day."

Forget the poetasters and dogsbodies; pluck the strings lightly, and daily, for Wisława Szymborska ... the dreamsmith of versifiers.

---