It is crammed with currents and cross-currents of characters and cultures --- the anguish of the Indians, the cloddishness of the English, the mystical brightness of the Hindus.
There is the roil of boring Christianity vs. the colorful "oriental" religions; overall, there is a subtle skein of mystical, ghostly symbols and images. A creature bangs into a car; is it a hyena, or a ghost? Strange things happen in the caves. After her "enlightenment," one of the characters, Mrs. Moore, a rather straightforward Englishwoman, becomes a Hindu goddess, "Esmiss Esmoor."
Outside of the alleged rape of her future daughter-in-law, (a "rape" that may have been a mere spiritual manifestation), Mrs. Moore is the one most changed by her visit to the caves. A crowd comes in behind her, and, in the dark, "some vile naked thing struck her face and settled on her mouth like a pad." Then there was "the echo:"
Whatever is said, the same monotonous noise replies, and quivers up and down the walls until it is absorbed into the roof. "Boum" is the sound as far as the human alphabet can express it, or "bou-oum," or "ou-boum," utterly dull. Hope, politeness, the blowing of a nose, the squeak of a boot, all produce "boum."
"The echo began in some indescribable way to undermine her hold on life. Coming at a moment when she chanced to be fatigued, it had murmured to her, 'Pathos, piety, courage --- they exist, but are identical, and so is filth. Everything exists, nothing has value.'"
§ § §
These bleak sentiments --- and they are bleak --- start Mrs. Moore on a downward path. Over the next weeks, she turns irritable and dull. She leaves India, dies on the P & O liner en route to Europe.
The wisdom of the cave --- that "everything exists, nothing has value" --- turns up again and again in the book. Time gets stretched out, disappears; the rites of the Hindus turn serious and comic at the same time. The English are clueless; Aziz turns bitter, learning that kindness will never be rewarded by the raj.
The novel ends in a festival in Mau, "some hundreds of miles westward of the Marabar Hills." "Although God had been born, His procession --- loosely supposed by many to be the birth --- had not taken place." Birth and death are intermixed, neither meaning much; the Rajah of Mau dies during the festivities; Aziz and the few other witnesses tell no one: they do not want death to intervene in such an happy occasion, the birth of the divine, the birth of all of us. The cave --- indeed all of India --- has a truth for those of us from elsewhere, says Forster.
---
Everyman
Philip Roth
George Guidall,
Reader
(Recorded Books)
Be you neuer so gay
Ye thynke synne in the begynnynge full swete
Whiche in the ende causeth the soule to wepe
Whan the body lyeth in claye.
---Everyman, John Skot (b.1521)
In the interview he gave to journalist Martin Krasnik in Denmark last year, Roth said that he would like to shoot all reviewers. He also said, about this book, just then being delivered to the publisher:
The classic is called Everyman. It's from 1485, by an anonymous author. It was right in between the death of Chaucer and the birth of Shakespeare. The moral was always "Work hard and get into heaven," "Be a good Christian or go to hell."

Everyman is the main character and he gets a visit from Death. He thinks it's some sort of messenger, but Death says, "I am Death" and Everyman's answer is the first great line in English drama: Oh, Death, thou comest when I had thee least in mind. When I thought of you least.

My new book is about death and about dying.
The critics have all assumed that the central character here is either Roth or Everyman. I doubt it. The real Everyman is probably his father, the unassuming jeweler on Frelinghuysen Avenue in Newark, who named his store Everyman's Jewelry. He was a straight-forward man, much closer to our medieval hero, one who assumes that all our burdens and all our woes go with the territory, who (apparently) thinks more about family and job than Whan the body lyeth in claye. For him, the appearance of death comes when least expected. Not so for our seventy-year-old unheroic hero who mulls on it and body losses, endlessly, to the point of wretched excess.
One critic lamented that this volume was like a dirge. Another said it was too preoccupied with sickness and death. Obviously these are punks in their early forties and fifties. For Everyman is an elegant dessert presented to us, at the table, perhaps a last supper, by the master chef, one who knows how to plant drama and delight and a special sullen truth.
We find our storied character, at the very last, just before the fatal operation, in the graveyard, talking to the bones of his mother and father, thinking on his youth, the power, when he was but fourteen, coming in on the Jersey shore,
the longing for the best of boyhood, for the tubular sprout that was then his body and that rode the waves from way out where they began to build, rode them with his arms pointed like an arrowhead and the skinny rest of him following behind like the arrow's shaft, rode them all the way in to where his rib cage scraped against the tiny sharp pebbles and jagged clamshells ... and he hustled to his feet .... and went lurching through the low surf ... into the advancing, green Atlantic, rolling unstoppably toward him like the obstinate fact of the future.
---
Pepys' Diary
Samuel Pepys
Kenneth Branagh,
Reader
(HighBridge Classics)
Pepys is a man who enjoys himself to the hilt, but, at the same time, he is filled with fears. One is of his wife who shrewdly watches his every move. He is also wary of becoming a drunkard (he takes the pledge often). And, being a man of 17th Century England, he is terrified of fire, the plague, the "pox," the Divine (he regularly notes Sundays in the diaries as "the Lord's Day"), and any favor or disfavor at the royal court of Charles Stuart.
And the intimacies he shares with us! Sometimes more than we want to know: He tells us of "being lousy," of problems with his bowels, and of problems with his bladder (he celebrates annually "the cutting of the stone" --- surgical removal of a kidney stone --- which he carries about with him in a felt-lined box).
Pepys was no slouch as a respected gentleman on the make. He lavishes care on the coach he is to buy to be seen about town in with his wife. He reports to the King, works under the Earl of Sandwich, knows Christopher Wren and William Penn. He is apparently well-spoken, addresses Parliament several times on naval matters, is a fan of Dryden and Shakespeare, enjoys dance and lute music.
He helped in a minor way in the Restoration, but then comes to see Charles Stuart as a fool, "mumbling inanities and fondling his codpiece." He witnesses the Plague of 1665, and his writing of it makes it personal, fearsome and --- in a world that had no inkling of whence it came --- startling:
To hear that poor Payne my waterman hath buried a child and is dying himself --- to hear that a labourer I sent but the other day to Dagenhams to know how they did there is dead of the plague and that one of my own watermen, that carried me daily, fell sick as soon as he had landed me on Friday morning last, when I had been all night upon the water ... is now dead of the plague --- to hear ... that Mr Sidny Mountagu is sick of a desperate fever at my Lady Carteret's at Scott's hall --- to hear that Mr. Lewes hath another daughter sick --- and lastly, that both my servants, W Hewers and Tom Edwards, have lost their fathers, both in St. Sepulcher's parish, of the plague this week --- doth put me into great apprehensions of melancholy, and with good reason.
Go to the full
review
---
The Yiddish
Policemen's
Union
Michael Chabon
(Harper Audio)
I told you it was screwy.
I also want to tell you it is plain, down-home, up-against-the-wall, out-and-out, non-stop overwhelmingly fascinating, crammed with enough tricks to remind you of the best of Nabokov. (And, like Nabokov, chess plays a central role, including an end-game with --- impossible, almost --- three white knights). It is sour, bitter, funny, filled with word- and mind-games.
In the string-maker's jargon --- Zimbalist, the man who makes it possible for the faithful to evade the Sabbath --- their women "are born pregnant." A gun is a sholem, a peacemaker. In Sitka, there is a special frequency on the shoyfer --- the mobile phones --- for Jewish mothers "to call their sons home for lunch."
---
Night Soldiers
Alan Furst
Read by
George Guidall
(Recorded Books Unabridged)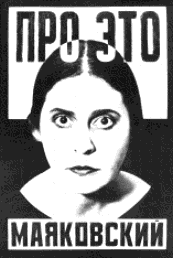 Furst and I have been together now, going to and from work, for ten days, 18-½ hours, 13 cassettes. He tells a dandy story. I mean
dandy,
but not the walking stick, fancy-dress dandy.
No, this dandy grabs you by the scruff of the neck and won't let go until you, and it, done with each other, are exhausted. I arrive at my job, don't want to leave the car until they blow up the hotel, or until the beat-up old truck of the French partisans can make it down the mountain road, out of the hands of the SS, or until the very unlikely, very American girl meets up with Khristo, wonders about sending a letter home: "Hi, Mom. I'm in Madrid, participating in the Spanish Civil War. Yesterday I machine-gunned a German Messerschmidt and wounded the fighter pilot. Wish you were here."
Go to the complete
review
---
Away
Amy Bloom
Barbara Rosenblatt,
Reader
(HighBridge Audio)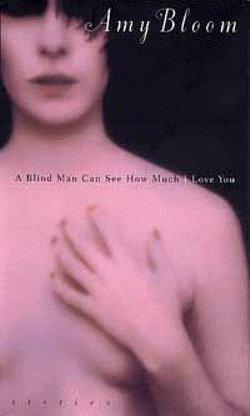 Meyer and Reuben are just the beginning of a series of adventures for Lillian, setting off, around the world, to reclaim her daughter. There's Chicago and points west on a train, a Seattle whorehouse with a lady named Gumdrop: "She watches Gumdrop rapping her smart little orange shoes against the linoleum and sees what Gumdrop sees: a lumpy-headed white woman with very few skills, no money, and not much promise."

It is this seeing (and being seen) that endears us to the author; that and her ability to take Lillian to the brink of death, letting her survive a dozen times, in Russia, across America, in the Hazelton Agrarian Work Center for Women in British Columbia, culminating in a ridiculous trek across Alaska on her way to the Bering Straits.

Lillian, marching through the snow, alone, cold, with blisters, "and these blisters take as much of her attention as the wild animals, the staggering physical beauty,"

For the rest of her life when she closes her eyes, she finds only three images of all the thousand she intended to keep: a line of low purple flowers, sparse and underfed, sprinkled among the fallen trees; green light rippling noisily across the night sky; a pink coral-streaked dawn near Tagish.

"The purple flowers of the Alaskan wild, sparse and underfed."

We first found Away in a HighBridge audio edition narrated by Barbara Rosenblatt. I can't tell you how much fun it was, day after day --- I only get to hear it on the commute --- listening to Lillian's exuberant high adventure in a nearly perfect rendering. The men sound like men, the women like women, and, meanwhile, there are the perfect intonations of 1920s Brooklyn Yiddish life, including Yaakov Shimmelman ("Tailor, Actor, Playwright ... Pants pressed and altered").

When she laughs at his calling-card, he admonishes her, then says, "I was just teasing you, ketzele. Of course it's funny. It's true, it's absolutely tragic --- and, he adds, in English, 'abso-tive-ly, pos-a-lootly' --- but that does not make it any less funny. For people, like us,"

and he looks at her closely, to see if she is people like him, and he seems satisfied, "that makes it even a little bit funnier."

Go to the complete

review

---

Michelangelo and the
Pope's Ceiling
Ross King
John Lee, Reader
(Books on Tape)

Michelangelo was a handsome and noble young Florentine who spent many of his happiest hours flat on his back, alone with his paintbrush, doing the ceiling of the Sistine Chapel which, when unveiled, got him immense praise and made him rich beyond compare.

That's what I thought until listening to this reading of Ross King's Michelangelo and the Pope's Ceiling. Now I know the truth. That:

Michelangelo was no noble-looking prince. Not only was his family impoverished, he was homely --- jug-ears, flattened nose, ungainly body. And he was a grouch of the first order. Raphael, who didn't care for him at all, said that he reminded him of a "solitary hangman."
Pope Julius II, the one who commissioned the Sistine Chapel fresco, was continually nagging at Michelangelo to get on with it. That is, when he wasn't running off to wage wars against the French, the Papal states, or his one-time allies. He was also unbearably slow on payments to the artist;
When he began work, Michelangelo didn't know squat about the intricate art of frescoing (he saw himself mostly as a sculptor). So he hired on an army of assistants to help him get going, and was so uneasy about his earliest efforts --- Noah and the Flood; the Drunken Noah --- that he tucked them away in a not-too-visible corner of the ceiling;
When he wasn't dickering with the Pope over getting paid, or hiding out because he thought that Pope Julius' chateaubriands might be wanting to poison him, Michelangelo was arguing long distance --- by post --- with his family of loafers and spendthrifts. Sometimes he would have to drop his work to pop over to Florence to get everyone in line;
Rather than encouraging Michelangelo to be an artist from early on, his father and uncles boxed him mercilessly on the ears whenever they found him doodling with pen and paper (his family considered artists to be lower class.)

Go to the full

review

---

True Grit
Charles Portis
Donna Tartt,
Reader
(Recorded Books)

True Grit charmed the pants off us when we read it back in 1968. It's late 19th Century Americana, a novel about Mattie Ross who journeys into the Choctaw Nation to find, capture, and bring to justice Tom Chaney, the man who shot her father.

Part of the joy of True Grit is the funny, upright, tart, and stilted language from turn-of-the-century Arkansas. The other is the characters: straight-talking, canny Mattie herself; then Mattie seeking out Rooster Cogburn --- she calls him a "one-eyed jasper" --- to find the murderer; and her elaborate, extended, and funny negotiations with those who she needs for her pursuit.

When she visits Rooster's living-quarters, she notes the dust and dirt and unmade bed: "Men will live like billy goats if they are let alone."

Mattie lets no one put her off or put her down. When she is with the Texas Ranger LaBoeuf, he says,

"I think your mother would not approve of your getting mixed up in this kind of enterprise. She thinks you are seeing about a horse. Criminal investigation is sordid and dangerous and is best left in the hands of men who know the work."

"I suppose that is you. Well, if in four months I could not find Tom Chaney with a mark on his face like a banished Cain I would not undertake to advise others how to do it."

"A saucy manner does not go down with me."

"I will not be bullied."

He stood up and said, "Earlier tonight I gave some thought to stealing a kiss from you, though you are very young, and sick and unattractive to boot, but now I am of a mind to give you five or six good licks with my belt."

"One would be as unpleasant as the other," I replied. "Put a hand on me and you will answer for it."

Go to the complete

review

---

Timothy; Or, Notes of
An Abject Reptile
Verlyn Klinkenborg
Josephine Bailey, Reader
(Tantor --- 5 CDs)

Books, as one of my friends says, are there to be eaten --- but it is rare that I gorge on one before breakfast. I certainly did with Timothy. My advantage was having it read to me by Josephine Bailey. She's the consummate commute companion, the best one could ask for. She speaks an elegant, impeccable English, reading to us as if she were a bit tired by life (as Timothy certainly was), a bittersweet elegance in her voice. I was puzzled to find Timothy being voiced by an older woman until Timothy reveals to us that he is really an older woman ... an older woman-with-shell, that is. And Mr. Gilbert White never figured out that his Timothy is a she.

He also can't figure out why she would want to run away from her comfortable garden. He can't comprehend that she just wants to get away from humans. Her half-amused scorn for Mr. Gilbert White comes from her scorn for the rationalist's "system:"

The naturalist begins to understand after years of study. He records the when, and where, and which, of the birds of passage and beasts of the field. Those are the very questions that system is poised to answer. But why will never by solved by system. No number of small corpses dissected, tagged, and preserved will ever begin to answer why. How the nightingale sings, pitch of the notes, melody of the song, structure of the voice box. But never fully the nightingale's why.

There is a special bonus in Timothy that comes for the reader or listener. It is one of envy, for this is a rich and lovely account of life of late 18th century rural England, and it makes one jealous. To be part of the swarming life of the countryside; the astonishing variety of plants, the growing and the flying and the crawling things; to contemplate the music of their names: plants known as toadflax, borecole, "Traveler's Joy," twayblade, eye-bright cow-wheat, go-to-bed-at-noon, Knee-holly or butcher's broom. The birds: the sit-ye-down, ring ousel, Land rail, European bee-eater, jackdaw, missel-thrush, pettichaps, flycatcher, wryneck, butcher-bird, coal-mouse, honey-buzzard, and the nightjar.

The singers: the redbreast, mistle thrush, nightingale, black-cap, titlark, stone curlew, chiffchaff, bullfinch, snipe; the echo of their song, the hills and valleys filled with music the live-long day and much of the night. All this rustic melody of countryside haunts the reader, makes us wish to teletransport ourselves back 250 years --- no jets, no jack-hammers, no car-alarms, no stereos, no freeways, no horns, no sirens, no screeching of brakes, no banging of dump-trucks, no whining of tractors, no jarring of our days. Only a rural harmony, with its words that come to us from so far back in our heritage --- the ha-ha (a type of fence), huckaback (fabric), Marvel of Peru, pinchbeck (fake gold) smock-frock, stickleback, straddle-bob (Orion), lop and top (timber), dimity, flitch (bacon)."

Go to the complete

review

---

Beethoven
The Universal Composer
Edmund Morris
John McDonough,
Reader
(Recorded Books)

Beethoven was a strange duck indeed. As he walked the streets of Vienna, he would wave his arms about, mutter, call out, sing. He would go in a café, sit, groaning to himself, forget to order, sit some more, and then ask for the bill. Or he would eat, drink a bottle of wine, then get up and leave without paying ... because he had simply forgotten where he was.

He could be a royal pain, literally: He tried to brain one of his patrons with a chair; he stood in the doorway of another's castle, called him "oaf." It got so bad that the Archduke Rudolph decreed that the usual rules of court etiquette did not apply to Beethoven.

He was probably the first musician to bring to mind the cliché of the potty genius. Certainly Telemann, Bach, Haydn, Vivaldi, Rameau, and Couperin didn't try to brain one of their patrons or accuse the servants of spying on them.

This is not to say that Beethoven was without guile. In his first months in Vienna, he borrowed 500 guilders from Haydn at the same time that he was receiving contributions from his patron in Bonn. Haydn was not pleased. When, later in his life, Beethoven composed the massive "Missa Solemnis," he tried to fob it off on various publishers, succeeded in selling it to more than one, claimed --- falsely --- that he had cut it into three separate Masses. It was a Ponzi scheme made up of cadenzas.

His piano playing --- before he went completely deaf --- was astounding: he was a jazz musician before there

were

jazz musicians. He would take a theme from Mozart, say, and spend an hour or so weaving it about, entrancing all. When not composing, or performing, he would be fighting with his brothers, or with his nephew Alex, or Alex's mother, or the servants. The legal documents filed in his attempt to get young Alex away from his sister-in-law Johanna are alarmingly misogynistic.

Morris claims that Beethoven was bipolar in his daily life and in his music. He was born swarthy, was called "the bear" and "the Spaniard." He was built more or less along the lines of a fire-hydrant, and sometimes, when spouting music, or ideas, or rage, acted like one. His face was pock-marked, his hair unruly, his humor coarse, but, because of his genius, he was admitted to the highest levels of society in Bonn and Vienna. He learned how to act the gentleman --- when he cared to.

Vienna was his home for most of his life. In his time there, he was prized, pawed over, permitted to be eccentric if not downright boorish. His long-suffering patrons paid exorbitant sums for his sonatas, chamber music, and symphonies. His first major work, composed when he was nineteen, was a cantata on the death of Emperor Josef II of Austria. Most of us are unfamiliar with that work, but Morris claims that it is a startling piece of music, with hints of the startling works to come.

Go to the full

review

---

Beowulf
A New Verse Translation
Seamus Heaney
George Guidall
Reader
(Recorded Books)

Beowulf and his brother Geats (with names like Hrotholf, Heremod, Hæthro, Hygelac, Heardred, Halfdan, Halga, Hyselac, and Heoroweard) go abroad to do battle with Grendel, an uncouth troll. Grendel attacks the local mead-hall, "Heorot," late at night when the thanes are passed out on the floor. He drinks their blood and, ug, eats them. But then Beowulf arrives, rips off Grendel's arm, and the troll retreats to a neighboring swamp to die.

Grendel's mother comes the very next night, finds everyone drunk, murders and drags off Hrothgar's counselor Æschere to her underwater lair for later consumption. Beowulf follows her there and beheads her.

Thereinafter, Beowulf returns home and lives a long, peaceful life as king of Geatland, but, after fifty years, a nearby dragon awakes to terrorize the neighborhood. Beowulf gets a sword (named "Nægling" --- all the swords have names) and goes off with his soldiers to the dragon's lair to kill it. He and Wiglaf do battle with the monster and finally dispatch it but Beowulf has been nipped and is fatally poisoned.

He asks his friend to bring the dragon treasure so he can have one last look. Wiglaf brings out gold helmets, rings, chain-mail, plates, forks and spoons and Beowulf promptly dies. He is buried on the hill overlooking the ocean. There is much lamenting by Hrotholf, Heremod, Hæthro, Hygelac, Heardred, Halfdan, Halga, Hyselac, Heoroweard et al.

§ § §

The reading here by George Guidall is wonderful and Seamus Heaney's translation is equally wonderful. Norton just published a new "Illustrated Edition," edited by John D. Niles. It contains over a hundred glorious (and gory) photographs of Anglo-Saxon artifacts, as well as swords, bracelets, drinking-horns, and a few menacing medieval helmets.

In Heaney's version of Beowulf, we also find one of the finest passages ever composed in Anglo-Saxon (or modern English, for that matter). It is called the "Father's Lament." It is a man contemplating the death of his son which, Heaney says, "rises like emanations from some fissure in the bedrock of the human capacity to endure."

The wisdom of age is worthless to him.
Morning after morning, he wakes to remember
that his child has gone; he has no interest
in living on...
Alone with his longing, he lies down on his bed
and sings a lament, everything seems too large,
the steadings and the fields.