When a poet calls up a strange juxtaposition like this ("knows all love / knows seawater is me / washing your eyebrows") we, you, me --- anyone with soul --- knows that it is not a game: it's the real thing. As Murphy points out in his introduction, Hai Zi "is not simply a cultural poet or a nature poet."
Although his work is distinctly Chinese, his poetry does not belong exclusively to any particular time or place --- it transcends all of this.
Hai Zi clinched his name as a poet mauve by writing endless amazing verse when he was still quite young and, just before fame could hit, killing himself near his home in Shanhaiguan, China. He was twenty-five years old.
This would automatically put him right up there with Keats, Byron, Wilfred Owen and perhaps Dylan Thomas in the poetic martyr sweepstakes. The picture of his passing is not without a certain drama: the train screaming down the tracks, the noise and the steam and thrumming of the pistons, the shriek of brakes on metal, and this not unhandsome, brilliant young man throwing himself on the tracks. Obviously one with too little regard for himself.
on a rainy night a cow thief
climbs in my window
and on my dreaming body
picks sunflowers
---
Samovars and Bedlam
Michael Ingall
Once I found myself chief resident (a doctor, not a patient... yes, I know, sometimes it's hard to tell the difference) on an inpatient psychiatric unit in Boston. The ward had a reputation of serving an elite patient with plenty of insurance coverage. There was no lock on the door, and physical restraint was almost never used. A resident-in-
training would sit in a tiny windowless cubicle an hour every day with each of his patients, exploring deep-seated conflicts and issues. Medication was used judiciously, often in less than therapeutic dosages. Electroshock therapy was a rare and cataclysmic event.

Each morning the day would begin with "ward meeting," in which all twenty patients and all staff would sit in a circle in the common room. The meeting was led by Dr. James Skinner, a polished soft-spoken man, whose soothing voice and gentle manner had a calming influence on everyone. The meeting consisted of introductions of new patients, followed by occasional announcements, punctuated by interminable and awkward silences, rather like a Quaker meeting. If anyone said anything negative about another person, Dr. Skinner, like Thumper's mother, would somehow transform the insult into a warm and supportive comment.

Dr. Skinner came by his position honestly --- he had been analyzed by Helena Deutsch, who had been analyzed by Freud himself, so he was only two steps from the Master. That he was interested in dowsing for water and the transmittal of dreams through ESP did not detract from the honor in which he was held by all of psychoanalytic Boston.

Toward the end of the year, something happened. A group of patients coalesced into a band of foul-mouthed aggressive louts who attacked staff and each other verbally and physically. After Dr. Skinner's announcements at one morning meeting, the usual silence was broken by a voice from the circle, "Fuck you, Dr. Skinner!" The epithet quickly became a slogan echoed by a number of our charges, necessitating the early termination of the meeting and the retreat of the staff into the conference room.

"We need more limits, more restrictions," some suggested.

"We need to increase the dosage of medication," others advised.

"Let's discharge them all and start again from fresh," suggested one tough nurse.

Dr. Skinner sat at the head of the table, his pointed chin resting in his curled palm. "You know," he began, "What we really need is a bit of civility in the unit. I've been giving it some thought for a good while. I think it would be lovely if we served high tea for patients and staff at 4 PM. I've spoken with the hospital administration about getting a silver tea service, but they thought it was too much money. But we can't serve high tea in paper cups! Any ideas?"

My first thought was that he had been doing too much dowsing. But suddenly I blurted, "When I was growing up in Roxbury, my family had a silver samovar on the dining room bureau. We never used it, but it was for making tea. My father brought it with him when he left Russia during the Revolution. It's in the basement of my mother's house, I think, in a plastic bag. It's really very stylish. I could bring it in, and we could use it to make tea."

Go to the complete

article
---
Hidden America
From Coal Miners to Cowbys,
An Extraordinary Exploration of
The Unseen People Who Make
This Country Work
Jeanne Marie Laskas
(Putnam)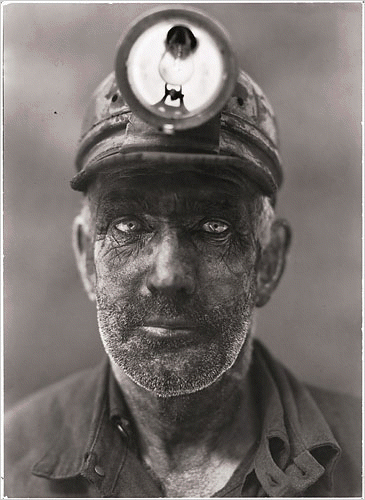 And in one of the unlikeliest of places, in Yuma, in Sprague's, she ends up in the shooting range, testing a Ruger .22. She shoots, and asks for more bullets, and shoots, and asks for more bullets, and shoots, and asks for more bullets ... and when she leaves, she buys a Glock and
an assault rifle.
At home, the rifle goes in the basement, but she, one who would never say casually to anyone "I have a Glock in my handbag," keeps a Glock in her handbag and "it was heavy."
It was inside a little nylon holster and it bounced around the bottom of my purse, where I got spearmint gum on it. I worried constantly about losing it or someone stealing it from me.
Leading us to believe ... no, leading us to know that Laskas has an addictive personality She gets addicted to the people or things she is supposed to be studying and coolly writing about, whether it's a black truck driver or a coal miner or a testy roughneck on the North Slope or some cowboy out in the Texas hill country or a guy who does garbage for crumb's sakes. Or even getting involved in a love affair with a Glock 9mm semiauto.
Laskas is an addict, and I guarantee you that after you spend some time with her you'll be an addict too ... an addict to one who can write about an air traffic controller passing off an airplane "with a bit of love;" or a coal miner in "a dance with all the machines;" or observing a bull named Revelation, who was expected to become "a superstar" to semen collectors; or explaining to us that February in the Arctic is "mid-death;" or who can write of workers who speak of a landfill garbage dump in terms of "pride and admiration and even thanks."
Laskas is a writer's writer, building into a throwaway passage a paean to all those people whom she should be writing about, who deserve our love and respect ... and can and will never get it; the people who fall so easily into the pool of invisible Americans:
When I think about the women of hidden America, all the labor that traditionally falls on the shoulders of women, I think they are an enormous army of soldiers hidden in camouflage. The caretakers, the nannies, the maids, the sisters and the surrogate sisters, the mothers and the surrogate mothers, all those people tending hearts.
---
Mosquitoes, Malaria, and
The Panama Canal
David McCullough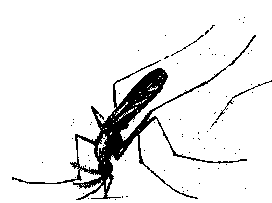 It was by considering the mosquitoes as predators more deadly than the most savage beasts of the jungle that Dr. Gorgas intended to solve the problem. Only by understanding the exact nature of the particular mosquitoes in question --- their reproductive processes, feeding habits, flight range, and so forth --- could he hope to destroy them.
Until the Cuban war comparatively little had been known about mosquitoes. It was not until 1895, for example, that a full account was published of even the common North American variety. The general impression was that all mosquitoes were more or less alike. At the time Reed and his co-workers identified Stegomyia fasciata as the yellow fever mosquito, no studies had ever been made of the insect's natural life history. So this too had been part of Gorgas' task at Havana and consequently he and his associates had discovered astonishing peculiarities that were of enormous value.
Seen under the microscope, Stegomyia is a creature of striking beauty. Its general color is dark gray, but the thorax is marked with a silvery-white lyre-shaped pattern; the abdomen is banded with silvery-white stripes and the six-jointed legs are striped alternately with black and pure white. Among mosquitoes Stegomyia is the height of elegance.
Stegomyia is also, like the rat, a creature of human society. It survives by maintaining a close proximity to human beings. As among all mosquitoes it is only the female that bites --- that is, only the female feeds on blood, while the male gets by on other liquids such as fruit juices and is quite harmless. For the female, blood is essential to mature her eggs. Though the female Stegomyia can feed on any warm-blooded animal, her decided preference is for human blood, and thus the whole life cycle of the insect must be maintained in close association with human society.
While all mosquitoes lay their eggs in water, the yellow-fever mosquito is extremely particular about where the water is located and its condition. The female Stegomyia will deposit her eggs only in or near a building occupied by human beings and only in water held in some sort of artificial container such as an earthenware jar or a rain barrel. In addition, it is essential that the water be clean.
---
Leopoldo Méndez
Revolutionary Art and the Mexican Print
Deborah Caplow
(University of Texas Press)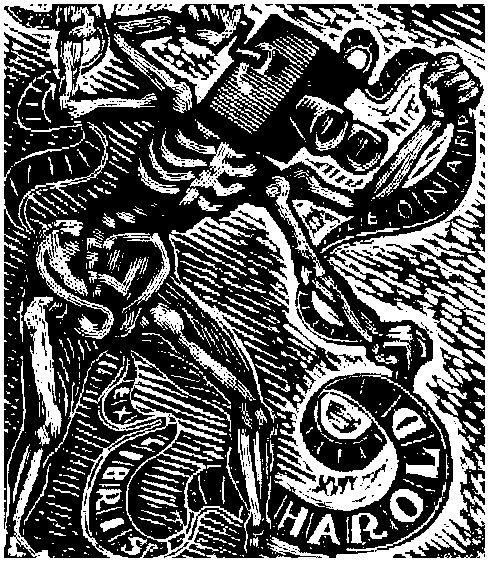 The artists of Mexico who lived through the ten-year Revolution were lucky. Not only did they survive upheaval, starvation, and the ruination of the country, but then they had the chance to experience the glorious artistic explosion that followed.
We are speaking here of the years from 1920 to 1940, the time of
Diego Rivera,
David Siqueiros, José Orozco, Frida Kahlo, and the talented practitioners of Mexican engraving: Jean Charlot, Ramón Alva de la Canal, Pablo O'Higgins, and, probably the greatest of them all, Leopoldo Méndez.
As opposed to the politically and socially castrated American artists of the 20s, Rivera, Siqueiros, Méndez et al were deeply involved in the politics of their country, if not the world. Many were also involved in government projects to bring
Art to the People.
In the United States, and belatedly, this was administered by the
WPA.
In Mexico, it was brought about through the ægis of the Ministry of Education. Méndez himself spent a year or so as a teacher in villages of Central Mexico.
His main shtick, there in the sticks, was to get rid of Oscar Wilde's notion of "Art for Art's Sake." Art was, as he and Rivera and Siqueiros saw it, to free the workers, to lighten the burden of the campesinos, to uplift the poor, to unburden the rich of their excessive wealth.
Méndez, Ms. Caplow convinces us, was a dedicated printmaker and painter, a self-sacrificing revolutionary, a loyal comrade, and a good friend. He comes across as self-effacing, dedicated, more interested in communicating the evils of greed and violence rather than, like Rivera, pumping up his own balloon. His most moving prints are not the sometimes crude caricatures of captains of warfare and industry, but views of the humble peasant, the worker in the field, the poor drudges in the factories, the scattered heirs of Emiliano Zapata.
Go to
the complete
review
---
The Patagonian Hare
A Memoir
Claude Lanzmann
Frank Wynne, Translator
(Farrar, Straus and Giroux)
It is this eccentric horseplay that helps to tip this book over from the merely interesting into the fascinating: a fascinating man who sees every thing he chooses to do as crucial, the end, the ultimate. This is a man of no little passion, following the nurse of his dreams. And blowing it. It's all very odd. And quite bewitching. As odd as his first criminal act. Which came about when he was a student in Paris.
He stole a book. And not any old book. "I only steal philosophy books," he writes. In the PUF bookstore, he passes over the volumes of Guéroult and Blondel and Lachièze-Rey. No: it has to be Jean Hyppolite, the two volumes of L'Évolution at la structure de la doctrine de la science chez Fichte.
When I was his age I was stealing Captain Marvel comic books ... or Sin City or I Can Get It for You Wholesale. And here's this French juvenile snitching two volumes of the philosopher Hyppolite. And getting nabbed for it.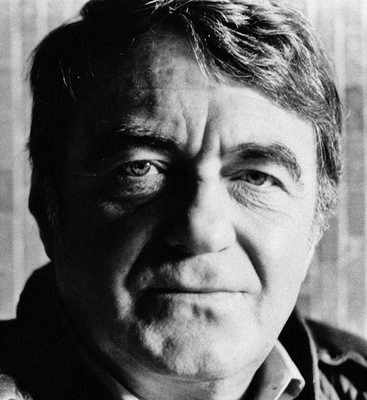 But you know Paris, that den of intellectuals. Turns out that Hyppolite lives not far from Lanzmann's parents' apartment, and so the kid's step-father finds a lawyer, and the lawyer says that they might beat the rap if they can convince the philosopher to attest on his behalf, since "a guilty verdict would ipso facto lead to a criminal record, meaning I would be ineligible to matriculate at the École normale supérieure."
So his stepfather and the lawyer arrange for a meeting with Hyppolite, and Lanzmann tells us, "I never imagined that such complicity could exist between victim and thief."
The old man's first words were, "So you like my book so much you're prepared to steal it?"
Lanzmann, never at a loss for words, says, yes, he had no choice, and later ... finally ... admits that it was even maybe worth buying. "Which is what I had to do in order to read it."
---
Slavery and the
Welfare State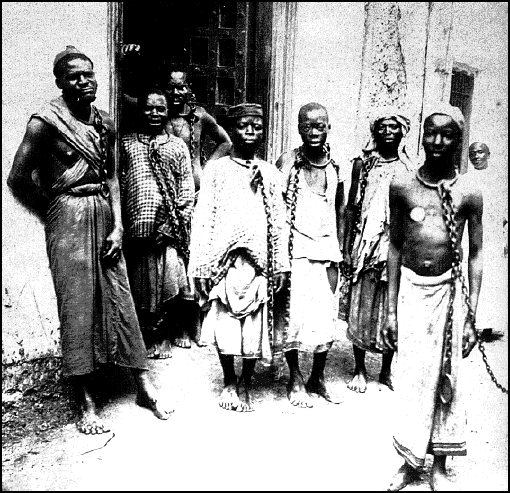 It is clear why the availability and generosity of such things as unemployment and disability insurance, cash relief, food stamps, old-age pensions, and health care have commanded our attention. They have clear palliative functions, and their generosity correlates directly with individual power to refuse work. But it is less clear why we have excluded other institutions.
Most scholarship has proceeded from the assumption that welfare state institutions are benevolent, that at their core they are efforts to help those in need. But, as the history of AFDC [Aid for Dependent Children] and TANF [Temporary Assistance for Needy Families] clearly shows, American relief has also functioned to regulate the sexual, reproductive, and labor market behavior of vulnerable populations. (In fact, Frances Fox Piven and Richard Cloward have long argued that the principal functions of relief are to regulate the low-wage labor supply and to placate disruptive poor and unemployed people.)
Given this, we should consider programs that serve to commodify labor (those that reduce choice), and not just those that decommodify it (those that increase choice), when evaluating the reach of the welfare state. Slavery, its successors (sharecropping, tenancy, convict labor), and the prison have been as important throughout American history in the lives of (poor) African Americans as have, say, Social Security, homeless shelters, or Medicaid. By excluding them because they are malign in intent, we make all but inevitable a distorted view of the history of the American welfare state.
And given that these more repressive institutions have disproportionately impacted black Americans, there may be cause to distinguish between a white welfare state --- the benevolent if incomplete one that has predominated in our analyses --- and an African American welfare state, one that has been dominated by institutions of repression and control.
§ § §
American welfare state histories have not included slavery, and from the perspective of white America, this makes sense. But from the perspective of most African Americans, until its abolition, slavery defied their encounters with state power, fundamentally affecting their ability to secure food, shelter, health care, and work for themselves and their families. The denial of the right to work must surely be seen as just as important a state activity as programs (like child care, disability insurance, occupational health and safety laws, job training programs, or tax subsidies) that enable or encourage it. This is the first argument in favor of treating slavery as a WFS [welfare state] institution. What other government-sponsored program so affected the well-being of so many Americans?
I am not the first to suggest that there is a relationship between involuntary servitude and the welfare state. It was slavery, claimed one of its fiercest proponents, George Fitzhugh, that obviated the need for any more pernicious (in his view) program of public welfare. Slavery was welfare program enough, he asserted, and it worked so well for "Negroes" that it could and should solve the subsistence problems of poor whites as well. Fitzhugh went so far as to argue:
Our Southern slavery has become a benign and protective institution, and our negroes are confessedly better off than any free laboring population in the world.
Go to
the complete
reading
---
The First Be-In --- 1952
John Cage and the Untitled Event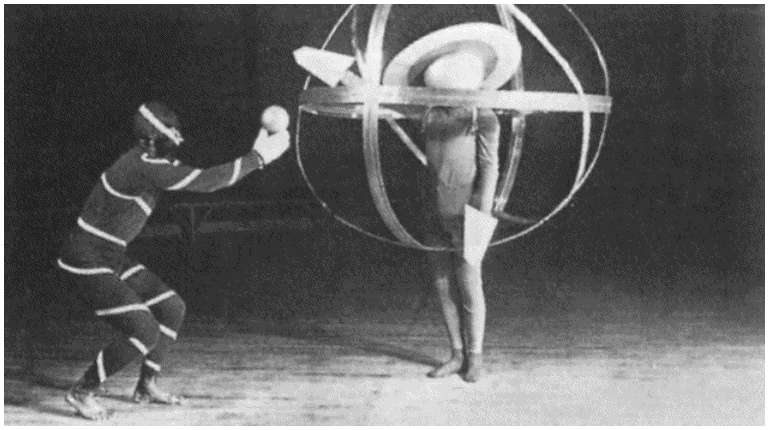 John Cage's The Ruse of Medusa performance was still, in spite of its departure from the Bauhaus model, the production of a scripted play. It was on his visit [to Black Mountain College] in 1952 that he radically disrupted previous incarnations of performance and inaugurated a dispersal of attention and a radical fragmentation of narrative. By the time Cage returned, he was utilizing pseudo-chance compositional methods derived from parameters provided by the I-Ching. But it was faculty member M.C. Richards' translation of Antonin Artaud's The Theatre and Its Double, with its call for a medium of theatrical performance beyond the scriptures of literature, that provided most fertile ground for the 1952 'Event.'

Cage and pianist David Tudor formulated an idea for a performance with multiple participants who would perform during various overlapping time segments totaling forty-five minutes. According to Cage, he proposed that Charles Olson and M.C. Richards read their poetry, student Robert Rauschenberg display his paintings and play records, and Merce Cunningham dance. Tudor was to perform on the piano, and Cage would read from a previously prepared lecture on Zen Buddhism. To Cage, the event represented the fairly specious possibility of events taking place without being causally related to one another, although he had in fact established strict time brackets and organized the event with particular temporal and location parameters.

The event went on as scheduled, with the addition of upside-down slides projected on tilted surfaces (a cruciform arrangement of Rauschenberg's 'White Paintings') to one side of the central concentric arrangement of chairs, which were organized as "a square composed on four triangles merging towards the centre, but not meeting." The seating arrangement allowed performers mobility throughout the audience seating, and followed Artaud's pronouncement that "the spectator, placed in the middle of the action, is engulfed and physically affected by it... immerse[d]... in a constant bath of light, images, movements and noises." Cage in this second event was mining other theatrical legacies, those as varied as Dadaist simultaneous performance and Shakespearean theatre-in-the-round, previously explored at Black Mountain college by the Light-Sound-Movement Workshop organized by Betty and Peter Jennerjahn in the late 1940s and revived by choreographer Katherine Litz and M.C. Richards in summers prior to the Cage event. The Jennerjahns, in collaboration with about a dozen college students and faculty, improvised short theatre pieces, sometimes "limited to a minute, or so," over projected slides, improvised music, and incorporating dance elements. M.C. Richards, in 1950, staged a production of Jean Cocteau's Marriage on the Eiffel Tower as theatre in the round, and over a decade earlier Schawinsky's 1938 production of Danse Macabre: A Sociological Study had likewise been staged with the audience centrally "on display." Yet unlike these precursors, Cage's "Event" eschewed extensive rehearsals and previously arranged scripting, costuming, music, and characterization.

The employment of a chance protocol in "Untitled Event," one of particular parameters (duration, assignment of specific tasks to performers, or an agreed-upon use of certain tools or instruments) governing the execution of the work, represented an attempt to sever experimentalism from determining factors such as artistic intention or argumentation. Cage broke friendship with Albers around the issue of chance, and Cage later reconstructed this argument as ratifying a uniquely American, as opposed to European, aesthetic, thereby pushing form beyond intention or determination.
Go to
the complete
reading
---
My Black Cat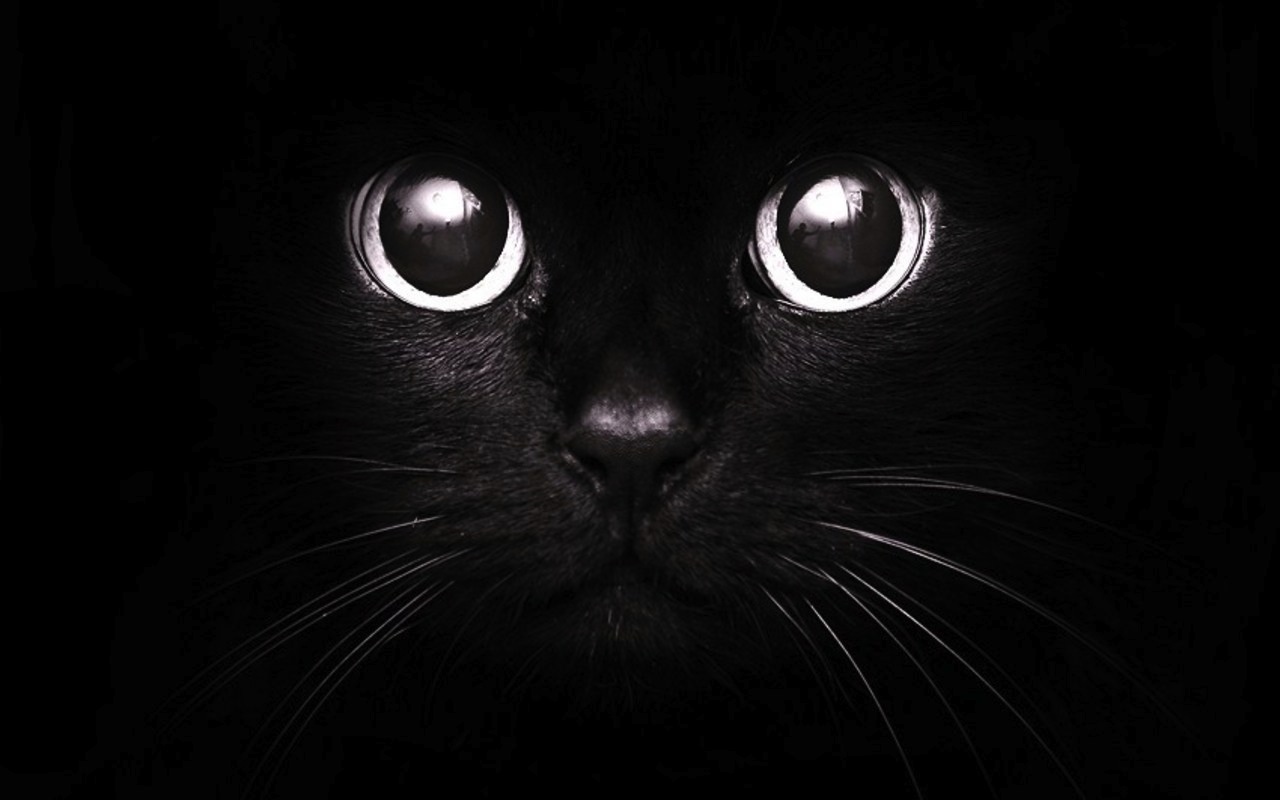 My black cat gave birth last night
Four and five make nine-o ...
One of them had deep blue eyes
Eyes as pretty as mine-o.

Mother said that they must go
Drown them in the well-o ...
So I hid the little one in my shoe
The one with eyes like mine-o.

--- Clare Marx Arce

---