My earliest subject was Star, a young black woman dressed in a turquoise spandex bodysuit. She had long straightened hair and ebony skin that was smooth save for one small raised scar over her left breast, from a cigarette burn many years earlier. As she walked into the office, she immediately made her reservations known. "I can't waste no time back here. I have to earn some money." I proceeded tentatively, glancing her way anxiously whenever the doorbell rang to announce a customer. In spite of herself, however, Star seemed to enjoy the interview and actually looked surprised when we finished nearly forty-five minutes later. A look of consternation crossed her face as I explained the next phase of the study.
"You want me to save the rubbers?" she asked, incredulous.
When I tried to explain that I needed to examine the condoms for breaks, her eyes glazed over and she cut me off. "Just so long as I get my forty bucks at the end."
This direct style of writing is what makes Brothel so impressive, for it's a clear-eyed view of life in a whore-house, with all that implies: the pettiness, the competition, the contradictions --- a straightforward business intermixed with some powerful needs --- all seen through the eyes of a research professional. We have the happy opportunity of seeing Dr. Albert becoming pals with the 'ho's' (that's what they call each other), becoming involved in their histories, their lives, their conflicts, their pain, their pleasures, and --- of course --- the agony that comes to them when they make rare forays into the real world.
Even in our relatively enlightened times, she tells us, even in Nevada, the prejudice is so extensive that when she goes to dinner at the home of George Flint, Director of the state Brothel Association, she finds herself in the midst of a bitter set-to between herself, Flint's own daughter, and a brother, Dean:
"I think there's a time and a place for some things," [Marlene] shrieked, jumping up. "My daughter's here, and Dean, I know you would never be talking about these things in front of your children."
Go to the complete
review
---
The Last Cheater's Waltz
Beauty and Violence in
The Desert Southwest
Ellen Meloy
(Arizona)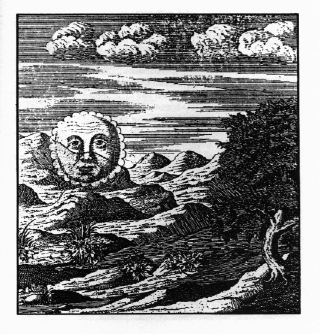 She takes a naturalist's world view, mixes it with geology, history, psychology, humanity, and blends into a lyric whole that is sweet, sharp, and sometimes very poignant. The desert is where she lives --- in Utah, near Four corners --- but it is also where she travels and thinks and wonders about, for example, the United States creating and testing and developing the most secret awful weapons, and doing it in her homeland.
For example, she tells us about Los Alamos: besides being the locale for the brains behind the bomb, it was a place that had,
churches, schools, a theater, a symphony orchestra, teas, cocktail parties, alcoholics, and a mystique --- in the words of Freeman Dyson, "a brilliant group of city slickers suddenly dumped into the remotest corner of the Wild West and having the time of their lives building bombs." Los Alamos had punch served in chemical reagent jars and seven thousand fire extinguishers. It had no unemployment, no jail, no parking, and no in-laws.
Those of us who grew up with the bomb at first thought nothing strange of cooking up several hundred thousand Japanese in order to end a war, but then, with onset of sword-rattling (or bomb-rattling) from the likes of Curtis LeMay, John Foster Dulles, Josef Stalin, John Kennedy, Nikita Khruschev, we changed. After looking at the photographs of Ground Zero and reading John Hersey's Hiroshima and seeing those those pictures in Hiroshima Mon Amor --- ghastly shots of flesh literally dripping off the bone --- it finally came home to us that those things we were reading about and looking at some day might well be happening to
us.
Go to the complete
review
---
The Barn at the End
Of the World
The Apprenticeship of a Quaker,
Buddhist Shepherd
Mary Rose O'Reilley
(Milkweed)
I want to convey the spirit --- better, the spirituality --- of
The Barn at the End of the World.
The freshness of O'Reilley's writing cuts through the pages with honesty, curiosity, that American craving for answers --- and, intermixed with it, very human bouts of American fret-work, anger, and guilt: the what-am-I-doing-with-my-life? and what-does-it-all-mean? and what-in-god's-name-am-I-doing-here?
During the course of this work, we are invited inside her soul --- to become part of her family, feel her woe at loss of children (they grow up, they go away), experience her continuing affection for her early Catholic training, marvel at her attempt to follow the Buddhist precept of caring for all sentient creatures (including sheep, who can be smelly and pig-headed and maddeningly obstinate) --- at the same time worrying whether she is doing right, whether she is on the right path. For there she is in the midst of a very rigorous monastery life and she finds herself missing books and comfort and people to laugh with and Pop Tarts and her favorite hobby --- of all things --- Sacred Harp Singing.
She is, in brief, like you and me: another of those American worry-warts caught in despair at where our country is going (jet-skis and happy faces a special bane) all the while wondering if there are other cultures that have something that can lead us out of the morass.
Go to the complete
review
---
My Two Wars
Moritz Thomsen
(Steerforth)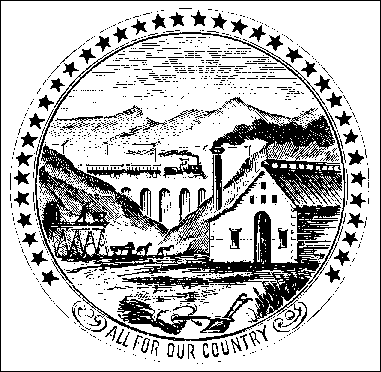 I would venture to say that these 300 pages are some of the best to come out of WWII, on the same level as James Jones and Norman Mailer. Thomsen's job was to sit in the glassed-in perch smack-dab at the front of those B-17s, and, at the opportune moment, take over from the automatic pilot, guide the plane over the target, open the bomb-bay doors, and drop the load. What we get to see is the evolution of an airman from being mildly gung-ho, somewhat interested in his task, to coming as close as one can to madness without actually having to be shipped home in a strait-jacket.
The power of the writing comes from the slow and artful and painstaking description of this change. And, so that we won't think it is just some personal quirk, Thomsen shows us that he was not alone in this descent: all the men who were his fellow pilots, bombardiers, navigators, and gunners went through the same decay of spirit and soul.
A well-respected research group (headed by John Kenneth Galbraith) found, after the war, that saturation bombing done by the English and the Americans against the Germans did little actual damage to the Nazi war effort. On the contrary, it actually stiffened the resolve of the citizens. Furthermore, of the millions of tons of bombs dropped, some 5% actually reached the appropriate targets. The rest went into wheatfields, villages, towns, cities --- and people.
Americans at home found this out after the war; Thomsen and his fellows knew this while he was actually bombing the enemy. He knew that men, women, and children were dying from his bombs --- but his emotions had become so deadened by the missions, and their concurrent terror, that he could only reflect,
Dropping bombs on people from twenty-five thousand feet --- what could be cleaner, more purely and simply scenic, than that? From five miles up no bits of flesh or brains rebounded off your face, your limbs were not entwined in human guts, there were no dying screams, no cries for mercy; hell, you couldn't even hear your bombs. We thought at first that it was a lovely way to kill and that we would be spared remorse and the stab of conscience. But we were trapped by the lies we had been taught, for if man were sacred and a manifestation of God, how could we keep killing without going mad?
Go to the complete
review
---
My War Gone by,
I Miss it So
Anthony Loyd
(Penguin)
He's a reporter's reporter --- or better, the kind of person you and I would want having around to report on our war, if we happened to be in the middle of one (we are: it's called The War on Drugs. That one figures in this book, too).
My War Gone by, I Miss it So is also a growing-up book. Loyd starts out as a young stoner, bored and restless, and we get to watch him turn into a real reporter: he becomes one by default as other reporters for the London papers began to die off or get the hell out.
We also see him learn how to not fall apart under gunfire, or how not to turn crazy when he sees three women slaughtered by the Serbs and Croats and HVO (another temporary alliance) in the village of Stupni Do (!) by the professional cleansers under the tutelage of one Ivica Rajic. Rajic is described so clearly that you know he is a resurrection of the Ustasa, the brutes that ran Yugoslavia terrorism during WWII. He's just such a hoodlum, one of the many who come along as part of the baggage of any war when the opportunists find chinks in which to take over what's left of civilization and help get rid of it.
Go to the complete
review
---
Without Vodka
Adventures in Wartime Russia
Aleksander Topolski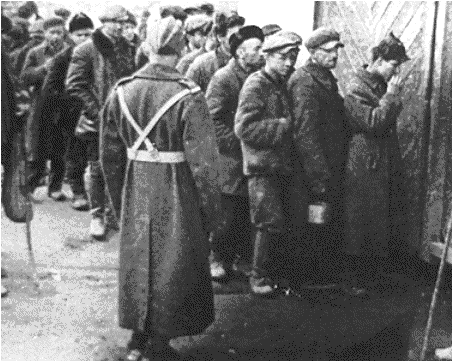 Without Vodka
is an epic, and Topolski's travels come seem no less epic than those of Odysseus. He is captured in Gdynia, in the far north of Poland. He spends weeks or months in one prison, only to wake up and be transported by cattle-car to yet another. During the war, when transportation of men and material was so vital in the battles against the Germans, we learn that in the Stalin lunacy world, troop and cargo trains would be held up so that the enemies of the state could be carried to yet another prison.
It could become a bore, but Topolski made it, for this reader, a can't-put-it-down trip because of his honorable writing style, his ability to pace the material, and an uncanny ability to sketch the characters that shared the filthy cells and trains with him. Indeed, it's an On the Road epic set in Russia, 1939 to 1942, well-colored by a nation's very odd priorities, the dictator's hold over the people, and a state-sponsored system of destroying humanity and justice. The book's title comes from an old Russian saying --- it's so weird that without vodka you can't figure it out.
There were informers in every cell --- one learned to identify them the moment one came into a new prison. The guards were often as hungry and as ragged as the prisoners. Whenever there was a forced march, the same lines were intoned:
A step to the left, a step to the right, counts as an escape. The convoy will make use of their weapons without warning. March!
And the picaresque characters from all over Russia and Poland. Such as Kozakiewicz from Nowy Pohost ("akin to the Pennsylvania Dutch") who always refers to Topolski as "Sir," invites him to visit "when the war is over," talks to him about their favorite subject, food, most of all, what it is like eating on the farm:
For breakfast, milk still warm, straight from the morning milking. Sausages flavoured with marjoram. You ever had a ham from a wild boar cured in juniper smoke? And the pickled mushrooms and preserves our women make. Come! The larder is always full.
---