---
Buddha Da
Anne Donovaan
(Carroll & Graf)

The author not only knows her language, not only knows love, not only loves her characters --- but, as all good authors writing about Eastern religion must --- she knows her Buddhism, knows how to place it in the context of a normal family, one that is practically destroyed by the supposedly benign world of Tibetan masters.
Thus, Buddhism becomes a counterpoint to the story of Liz and Anna Marie and Jimmy, as fine as counterpoint in a Bach cantata --- the bass line going one way, the tenor another, the alto a third: all put together in a musical whole that can make one shiver with the glory of it.
---
Night Soldiers
Alan Furst
Read by
George Guidall
(Recorded Books Unabridged)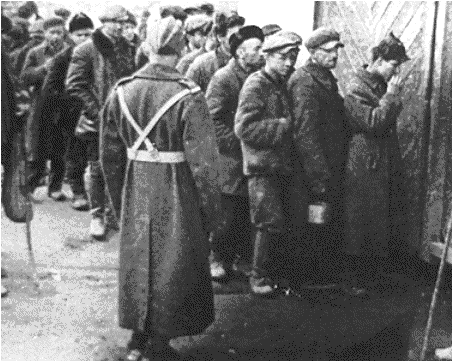 Having read it but never having heard it read aloud, I would never have imagined Night Soldiers could translate into a vocal drama of such power. The reader in this version out of Recorded Books is an actor named George Guidall. All the accents --- at least those that I know (I am a little weak on Russian, Turkish, Bulgarian, Polish, Romanian, and Czech) --- are perfect. The intonation is exact. The dialogue superb. The narrative will knock you off your seat.
---
Master of the Sea
José Sarney
Gregory Rabassa,
Translator
(Aliform)

This is no simple doughty tale of a fisherman surviving in the cays and rocks and islands and loves and fantasies of Northern Brazil. And author José Sarney is no simple doughty writer who suddenly makes the world of dreams, fish, and madness live. For he is somewhat of a fantasy himself.
O Dono do Mar
was published in 1978; seven years later, Sarney was elected President of Brazil.
Eh? A great writer ending up as head of the sixth largest country in the world? (His was the transition government from a military dictatorship.)
Can you imagine the President of the United States being revealed to have written a lusty funny tale of fishermen and monsters and passion, the story of a man with a wife who at the end of the forty years with him can say,
Let's forget about time Cristório. It doesn't exist here and still we count it. Let's get rid of days and nights, months and years and leave everything as though it was only Sun and Moon. Time's something people get into their heads. They invent it.
Could you and I dream of having a president who could write like that, tell us that time is something people have just made up? Or that "He'd never thought that a woman would be able to have that taste and sweet smell, something that wasn't just possession but a feeling of vastness?"
---
Timothy;
Or, Notes of an Abject Reptile
Verlyn Klinkenborg
Josephine Bailey,
Reader
(Tantor --- 5 CDs)
There is a special bonus in Timothy that comes for the reader or listener. It is one of envy, for this is a rich and lovely account of life of late eighteenth century rural England, and it makes one jealous. To be part of the swarming life of the countryside; the astonishing variety of plants, the growing and the flying and the crawling things; to contemplate the music of their names: plants known as toadflax, borecole, "Traveler's joy," twayblade, eye-bright cow-wheat, go-to-bed-at-noon, Knee-holly or butcher's broom. The birds: the sit-ye-down, ring ousel, Land rail, European bee-eater, jackdaw, missel-thrush, pettichaps, flycatcher, wryneck, butcher-bird, coal-mouse, honey-buzzard, and the nightjar.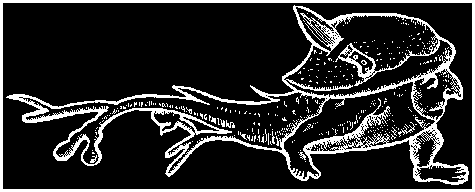 ---

Memoirs of
Montparnasse
John Glassco
(Viking/Compass)


The Parisian life came to John Glassco when he was but eighteen, and he captures us here in exactly the same way Paris came to own him. He can't walk down to Porte Saint-Denis without running into the painter Sidney Schooner who knows of a small bistro, "very dark," with "tarnished mirrors, filled with elderly respectable bottle-faced men, all bent over their plates, many of them wearing infants' bibs to protect their shirts from the juices and sauces."

There, in the café, with Schooner (along with the jealous reader) Glassco stops his musings as all of us would do at such a moment, to consider the treat before us, in this case, snails:

I had never tasted such snails; fat, tender and of marvellous flavour, they were swimming in a sauce of browned butter, parsley and garlic.

He asks Schooner how he ever found such a place: "The thing to watch out for in a restaurant is a head-waiter or a maïtre d'; as soon as you see one, turn round and walk out. Also, beware of chafing-dishes."

I've found that three good signs are a small menu, darned tablecloths, and an old dog on the premises.

---

Moscow Stories
Loren Graham
(Indiana University Press)


I was expecting to be bored to death by a long exegesis on Russian Scientific History, interspersed with self-glorying aperçus, but after a few chapters of

Moscow Stories,

I knew I was in the hands of a charming story-teller. Graham is two people (maybe more; maybe even, unknown to us, a cold-war spook). He is obviously a wise, studious, and learned professional in his rather stuffy field. But, a miracle: he is also a natural adventure writer.

Given the built-in terror that was part of the Soviet/US landscape for over forty years, his comings and goings, and his obvious charm, infuse the reader with an undercurrent of dread. "How is this nutty professor going to get out of this pickle?" we find ourselves thinking. Such as when two KGB agents grab him, take him far outside of Moscow to a restaurant which the author is quite sure will turn into a set-up, which could get him nabbed, possibly put under house arrest or worse.

---

My Last Sigh
The Autobiography of
Luis Buñuel
(University of Minnesota Press)

This is one of those literary works in which the voice of the author is so true that when it's over and done with, you want to set out and hunt him up and thank him in person for cutting off a piece of himself and putting it between the covers so you could know him and his wonderful ways, and in this case, his stunning visions that turned up in all thirty-two of his movies.

---

The Bloomsday Dead
Adrian McKinty
(Blackstone Audio) b>


"Detective stories" was what we used to call them, thinking of Chandler or the Continental Op. They are strange amalgams of adventure, brutality, and occasional gruff tenderness. We know that our hard-bitten detectives are going to survive massive assaults from fists or firearms, so how does an author even build tension?

I suspect it is more than mere suspension-of-disbelief. For, even with all evidence against it, we cannot be too sure that this "eejit" is going, for example, to get out from under the three thugs sitting atop him at the back of the IRA sedan, the three having just been ordered by a man improbably named Body O'Neill to suffocate him with a heavy plastic bag. Later, we wonder how Forsythe could possibly, with all his cuts and bruises, make it up the stairs of a scabrous dog-fight pub after he spots an aluminum baseball bat coming his way ("they don't play baseball in Belfast?")

---

Away
Amy Bloom
(HighBridge Audio)