Michael Greenberg is all New York City. He gets mugged, insulted, and --- when driving a cab to make a buck --- finds his taxi set on fire. There are rodents and subways and sublets, endless deals to find a temporary place to live and write, ex-wives, ex-girlfriends, awful neighbors, neurotic dogs, dog shit, routine threats on the street, con games. In other words, for most of his fifty-seven years, Greenberg has chosen to inhabit a place where one can only be comfortable if one has an asset base of over a million dollars. He doesn't.
His father was a Jewish émigré from Russia who ended up dealing scrap steel out of Brooklyn and taunted his son who merely wanted to write. "Those notebooks you scribble in won't get you on the goddamn subway," he said. But he was wrong: not only did they get him on the subway, they got him into the TLS, that obscurantist bellwether of English literary chic.
There is in Beg, Borrow, Steal much harping on the price one pays for being a writer, successful or not. Never enough food on the table, crappy writing space (his composing room sounds like a Jesuit cell), constant harping --- family and friends --- on the subjects of essays and novels. Instead of subtitling it A Writer's Life, Greenberg might have called it A Writer's Plaint.
Example: Ted Solotaroff was editor at Harper & Row. Twenty years ago when Greenberg showed him his novel. Solotaroff responded, "This manuscript represents everything I hate in fiction. Good luck in trying to find it a home."
Several of the essays --- perhaps too many --- deal with the agon associated with Greenberg's recently published memoir, Hurry Down Sunshine. In our review at RALPH, we found it to be a moving tale of a child gone mad, and we gave it a rare gold star in our "General Index."
However, despite good notices elsewhere, it turned Greenberg's family lunatic about being exposed to the world. His ex-wife asks, "What's the point of getting into it?" His brother says, laconically, "Mikey, if you tell the truth about me, I don't want to read it." (Mikey, not to be outmaneuvered, here refers to Steve as "My emotionally troubled brother.")
Greenberg's daughter Sally, now in a "therapeutic work community" in Vermont, says she doesn't remember her madness episode at all. When he persists, she says, "some cows had escaped. Everyone panicked." Greenberg thought she was referring to her farm life.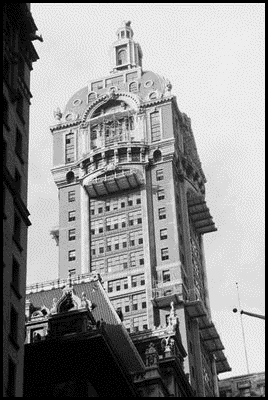 The title of this collection is appropriate. These essays are lessons on where writers go for their stuff, and how memoirs can bludgeon family and friends alike. One generous New Yorker let Greenberg sponge off him for years in a free apartment. He finally got paid back in Sunshine. Greenberg's friend ultimately equated it to a New York street stabbing. "He was crushed," said a mutual buddy.
You didn't have to write it that way. It's not the kind of news about yourself you want people to hear.
What is a writer of memoirs anyway but an in-family spy, a common scold? Philip Roth said relatives of a writer finds "their own material is articulated for them by someone else who, in his voracious, voyeuristic using-up of their lives, gets there first but doesn't always get it right."
The writer thus becomes gossip-monger, outing his family and friends. Despite Greenberg's title, the craft is not begging. Nor is it borrowing. More likely it is outright thievery.