To: carlosamantea@yahoo.com
Subject: May we use an image from your site?
Greetings:
My colleagues -- Dr. Florita Montgomery and Ms. Rebecca McGovney-Ingram -- and I request permission to use one of the images from The Slave Ship for a Web site in a presentation that we'll be giving June 11 at the annual Association for Communication Excellence conference in Traverse City, Michigan.
Our presentation, which is titled "Recognizing Media Frames: Understanding White Privilege (Part II)," will be posted on the ACE Web site as well. And we hope at some point to get an article published.
The image we would like to use is a photo of slaves with chains around their necks.
Thanks so much for your help.
Hi, Dr. Donnellan: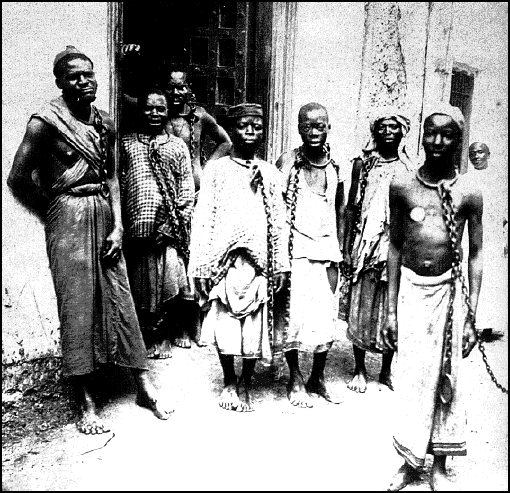 The picture in question originally went up in our 2003 review of Niall Ferguson's Empire: The Rise and Demise of the British World Order and the Lessons for Global Power as published by Basic Books.
We usually try to publish one or two pertinent photographs or drawings with each review. Since we had only reviewer's use, it might be worth it for you to contact the publisher directly.