The late Marjorie Williams writes of a sudden invasive liver cancer which in a single weekend turns her life (and death) upside down. One profound message: it is the old familiar that keeps us going --- feeding the kids, getting them to school, moderating their fights. It comes along with the insight that "medicine is unfair --- rationed in fundamentally irrational ways. But when your own time comes, you will pull pretty much every string available to get what you need."
Then there is an essay from Rolling Stone's James Bamford on how the Bush Administration outsourced the drumming up of patriotic enthusiasm for the war in Iraq. I am here to advise you that it is so troubling that you might want to skip it. In other words, it does just what good journalism is supposed to do: get you worked up.
Sven Birkerts fell in love with Humbolt's Gift by Saul Bellow: "I awakened, by reader's proxy --- that sympathetic magic that is part of what can happen between book and author --- my own sense of fatedness, and it was there in me at every moment in the next days as I walked up and down the roads outside Kennebunkport and blundered through the finale of what had been the finest friendship of my life." He thinks the novel may have saved him from falling apart, as good writing will sometimes save those of us who are in a funk.
There is Bill Heavey's report of his very young daughter being taught to fish for bluegill (she likes the hunting of worms). Wyatt Mason gives a sterling example of the art of review in his consideration of It's All Right Now by Charles Chadwick. He has learned that the book review doesn't need to be a rewarming, a regurgitation of the plot line, the staple of the New Yorker and the New York Review of Books --- but, instead, can be an artful progression, even a meditation on the worth of a book in specific and all books in general.
There is the fallen Jesus-freak John Sullivan reporting on the 100,000 strong annual Creation Festival that takes place each year in rural Pennsylvania. He ends up with some country boys from West Virginia who feed him frog-legs as he muses on the machismo they bury under their Christian Divine. He goes through an epiphany of his own, even while managing to write some brutish lines:
But show up at any RV joint with your thigh stumps lashed to a skateboard, crazily waving your book-for-hands, screaming you want that twenty-nine-footer out back for a trip to you ain't sayin' where and all they want to know is: Credit or debit, tiny sir?
For those of us who are life-long multiple amputees, we are not so sure that this necessarily represents the best of 2006.
§ § §
The editors who pumped up this fat pie of sixteen journalistic works don't know it, but they are already literary dinosaurs. The once vibrant venues of American letters --- The Atlantic, Vanity Fair, Esquire and The Virginia Quarterly Review (not to mention the old Saturday Review and Smart Set) --- are now edging towards the boneyards.
Too many of us readers will not be renewing subscriptions as we age, sicken, die or go bananas. Our kids with their I-Pods and U-Tubes and E-mails will certainly not be subscribing to the likes of Esquire, GQ, Nation, New Republic, and even the mighty (and still notable) New Yorker.
These periodicals are now goners ... but don't tell those who still inhabit their fancy Victorian offices in the big cities. It is best we not reveal that the American literary incest factory (reading, praising, publishing each other) now smells of nursing home: too many wet bottoms, too few daisies.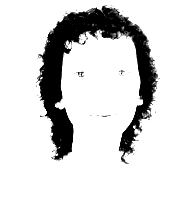 This "Best of" business has always made us a little uneasy, anyway. Best? Sez Who? The inbred editors and publishers and journalists haven't got a clue of "best," for their fathers are also their half-brothers; their cousins turn out to be their great-aunts, their uncles work overtime as nephews, sisters-in-law, nieces. They are as self-perpetuating as the dour mountain families that used to skulk out of the Great Smokies.
For them, it is coming close to euthanasia time. Instead of getting off their duffs to look for the astonishing writing popping up all around them --- in the internet, in the blogs, in the small publications --- these Pecksniffians choose to keep on picking at the same old bones of American LitBiz.
It seems that the literati at Columbia University Press may not know nor care that there are more than a few great new young writers out there producing great short stories. (Some of the more original even appear in one or two of the retrograde magazines represented here.) There's the astounding Pham Thi Hoai of Viet-Nam, Steven Berbeco, Jonis Agee, and --- from India --- Kamal Das, and Ashapurni Devi. Then there is that Spanish magician mixer of fact and fiction, Javier Marías, who often appears in these periodicals, as does the wonderful Haruki Morakami.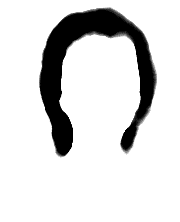 There are others, some we have reviewed and recently praised: Carolyn Cooke, Lorraine Lópex, Dan Chaon, Carlos Amantea, Joshua Clark. And yet when we pick up The Best American Magazine Writing 2006, Joyce Carol Oates' thirty page short story, "Smother" is officially listed as "The Best of Fiction."

What strange power does this Gothic character hold over what's left of American letters? "Smother" is a scratchy rerun of so many of her other stories. Repeated lines, repeated thoughts, repeated lines, repeated thoughts ... and the usual penny-dreadful plot-line: murdered child, icy father, neurotic mother, possible hideous crime from long ago, a drug-crazed daughter so haggard and sallow-skinned, her eyes bloodshot, sunk deep in their sockets.

Those wheezy Oatesianisms, half-digested sentences ("No trust. Preemptive war. The only wisdom.") There are the usual grotty aphorisms: Genes are the cards we are all dealt. What we do with the cards are our lives ... In Homo sapiens the talent for deception is our strong evolutionary advantage.

Is there some literary blackmail going on here? Does this vixen operate a ladies' detective agency that has the goods on the graybeards at the American Society of Magazine Editors? Or is it a colossal joke? Does Oates know she's grinding out old smoked sausage? Does she smirk all the way to the bank there in Princeton?

"Stunningly prolific" writes Graydon Carter in the "Contributors" section. "Stunningly prolix" might have been a better phrase.