Gill tells us. He takes us into the lives of the starving in the Sudan, the scandals of the big drug companies, the mix of politics of Ethiopia. He doesn't like Japan, thinks all Japanese are from outer space --- thinks the bombing of Hiroshima was perhaps a Good Thing.
He fell in love with horse-back riding in Patagonia, figured it was English horses who had driven him away from it. He learns to fear, and fear for his life, in a rainstorm in the Kalahari. "The bedroll flooded and the person I was with sobbed, and the crack and flash zigzagged hour after hour echoing through the towers of rock ... I knew, and I wished I didn't, that granite is conductive rock with an unhealthily high metal content, and this place was the highest point for hundreds and hundreds of miles. There was nowhere to run, nowhere to hide."
§ § §
Gill is a top-notch writer and, more to the point, a realist. He can capture a world in a few lines. On Cuba, "The sex, of course, is why most of the tourists come to Havana. Have no doubts about this. They're not here to show solidarity with forty years of continuous revolution, or to study architecture, and they certainly aren't here for the food."
Cuba has a glut of just two things: musical instruments made out of coconuts, and erections.
He offers the thought that present-day Cuba is the country that "Joni Mitchell, Timothy Leary, and Bob Dylan would have designed if anyone had been foolish enough to give them a country to tinker with."
Gill is at his most persuasive when he is reporting simply but elegantly. For instance, in the midst of a famine in the Sudan: "A gaggle of girls walk beside me, straight backs and high breasts. They move with an easy, undulating rhythm. Little plumes of dust are kicked up by their feet."
They flirt. Nobody prepares you for flirting in a famine. While there is life, there is still living. One strides close and does a rolling lumpen imitation of my gait, and her friends bridle and shimmy in peals of laughter. With long strong fingers, she touches her heart and then her lips and gives me a glowing white smile.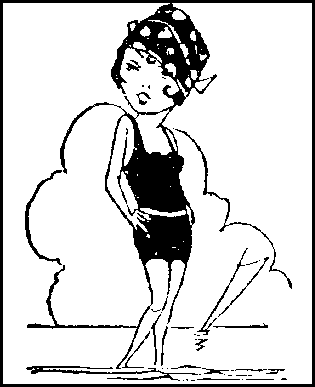 At one point, Gill gets waylaid in Van Nuys, California. Just for a lark, he authors and directs a pornographic film, Hot House Tales for a company called Metro. Pornography, he reports, grosses a half a trillion dollars a year, worldwide. "The cozy, liberal assumption that pornography is a sad, solitary, under-the mattress toss-aid for the socially inept, underclass old men is patently untrue."
A few low-rent, dirty old wankers and some hairy-palmed students simply don't generate that sort of money. But then, no one does know actually who's watching this stuff --- although we all assume we know why.
Porn's boom came with video. It is also assumed that porn killed Betamax by choosing VHS. "Certainly it is the porn industry that is driving DVD --- for every mainstream video, there are twelve porn titles available.
An American computer company wanted to advertise the power of the internet by listing the top ten most popular sites. It gave up, because all of them were porn. In fact, the top twenty are porn with the single exception of the Mormon's Doomsday Census.
He ends the tale "When DD Met AA" with the startling thought that the industry is a matriarchal one.
We once read that a great travel writer is one who tells the story so well that the reader wants to be right there with him on his journey. The next time I go to the Kalahari (or Cuba, or Van Nuys for god's sakes) I plan to ask Gill along.