Special Use
Vehicles
An Illustrated History
Of Unconventional Cars
And Trucks Worldwide
George W. Green
(McFarland)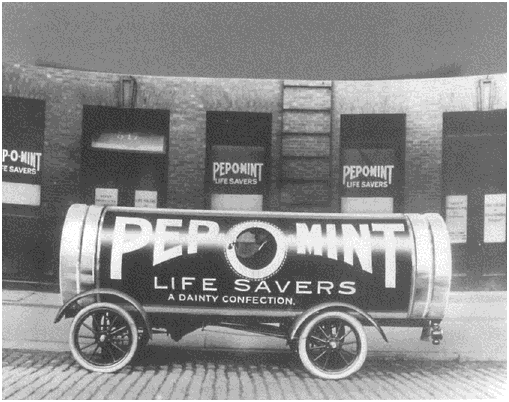 Special Use Vehicles is divided into nine sections, including "Advertising Vehicles," "Charity and Public Service Vehicles," Functional," "Multimodal," and "Government Vehicles." The biggest section --- and funniest --- concerns "Religious Vehicles," which includes an Airstream Trailer that opens up behind with a "preaching platform," a Hare Krishna converted trailer, a lovely long white Packard from the thirties with holy messages printed across the body, and "Ye Olde London Bus," a twenty-four-foot double decker bus with religious literature on the ground floor, consultation in the upper deck lounge.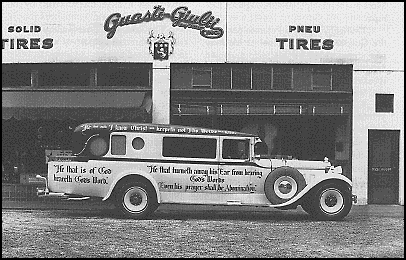 In the Advertising section, there's a 1924 Daimler TL 30 as a huge bottle of White Shield Original Pale India Ale lying flat, ready to spout out foamy stuff all over the radiator. Oscar Mayer's Weinermobile is here, as is the Pep-O-Mint car (1918) and a Zippo Lightermobile (looks to be a 1948 Chrysler) with a top that flips open to reveal a fake flame.

Special Use Vehicles includes 153 photographs. The text is pedestrian, the layout is ho-hum, but the shots more than make up for it ... especially the Mufflermobile of New Jersey, the Los Angeles Shoemobile, the Russell Stover Candies rolling bungalow, and a ladybug car from Japan, which, says the author, is "powered by a pair of hamsters running on a treadmill."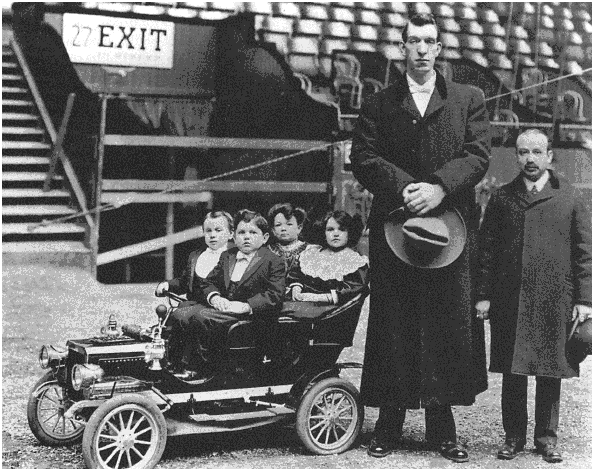 --- Ed Mierly