Here it all is. The facts? Right there. The ambiance? Not to be missed? The writing? Damn near poetical.
Higgins is a breathtaking writer. I could think of no more unlikely material with which to mold an interesting novel --- but not only does she pull it off --- we find ourselves right there in that cramped bed with Otto and Imogen (and the fleas). We learn to love them and then, after awhile, begin to fall into despair (as they do) as the funny, encyclopædic brainy Otto and the now-flowering Imogen become, unlike her various sisters (and, apparently, mum and dear dead dad) quite a passion-pot. Then it all begins to fall apart.
Go to the original

review
---
Where Stuff Comes From:
How Toasters, Toilets, Cars, Computers,
and Many Other Things Come to
Be As They Are
Harvey Molotch
(Routledge)
In the same way that Stewart Brand's
Whole Earth Catalogue
was apolitical (he made use of extensive government and military information as much as "counter-culture" writers, so Molotch defines himself as a "political atheist." He is only concerned with what he calls "lash-ups" --- where things come together. That, for instance, the width of railroad tracks in the United States goes back to the width of Roman roads --- being the width of the posteriors of two horses, bound side-by-side to pull chariots during the time of the Empire.
It is this apolitical fact-yolking that gives us an almost æsthetic pleasure.
---
The Voice of the Poet
Allen Ginsberg
Random House Audio
Ginsberg reads eleven poems on this CD. The best are
Howl,
A Supermarket in California
--- ("Where are we going, Walt Whitman? ... Which way does your beard point tonight?") --- and the beautiful and winsome late-in-
life Personals Ad from 1987. Ginsberg never lost his touch, neither in his writing, nor in his life. His public self was his persona, but that never stopped him from being Allen Ginsberg. He was not only a man of wit, he had a daring: once on a visit to Cuba, he demanded that Che Guevara dance around a maypole with him.
Go to the original

review
---
Red Gold
Alan Furst
Harper/Collins
There is the adventure of it all --- knowing that because of the way the [secret police] work (and the author makes sure that we know what they represent) we suspect that Casson will be, by all rights, murdered before the end of the book. But a worthy author can't murder a worthy character, especially one we have come to have a certain affection for, n'est çe pas? How does Furst solve that problem?

He woke early the next morning and opened the window, watching the night fade from the Paris sky. The rain had stopped, a few black puddles in the cobbled square, and the air smelled like spring. He heard someone in the corridor, then a light knock on the door.
"Yes?" he said.
And that's the last line of the book.
---
The Double
José Saramago
(Harcourt)
We have spoken with affection of Saramago before in our review of
The Cave
and, as well, citing it as one of the
Ten Best Books of 2004.
We opined,
Saramago got a Nobel Prize for Literature in 1998, and as far as I am concerned he should have gotten at the same time the Nobel Prize for Psychology and another one, the Wise Prize, for Knowledge of the Workings of the Heart & Soul...
... plus, and in addition, any other prizes around --- the Booker, the Pulitzer, the Prix Fixe de France and whatever other bookish prizes they have hanging around --- to give to those who through some sterling ability that you and I will never ever be able to comprehend can take a story and words and characters and twist them around and down inside you with such force that they belong to you ... no ... they become you.
I suspect that Saramago's forte is the shaggy dog story, one that goes on (and on) with enough wit and style and verve to make one want it to last forever, and it is not just because of mots that pop up: "Chaos is order waiting to be deciphered," or "All great truths are basically trivial." No: it's the story line and falling in love with the characters and all of them being so salty and funny that you want to jump right in and become part of it.
---
Separate Journeys:
Short Stories
By Contemporary
Indian Women
Geeta Dharmarajan
Editor
(University of South Carolina)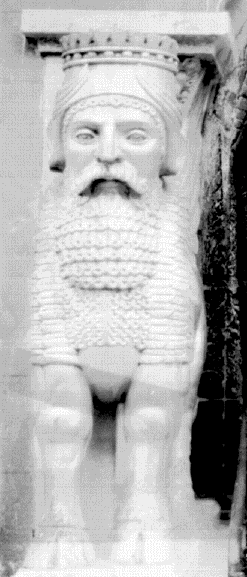 In the case of Separate Journeys, we began dead center with Kamala Das' story of the hijra --- "hermaphrodites and eunuchs resting on charpoys or squatting under breadfruit trees." An old woman with a face "suggesting lunacy" appears. At the gate is Rambhau who has yellow teeth "like tombstones."
"Who is this old woman?" he asks.
"I have sworn not to return home without finding my daughter," she says.
"What's the use of looking for your daughter in a hijra-colony? Only the likes of us live here."
"She is a hijra," says the old woman.
"She was born seventeen years after I got married. I had to go on a pilgrimage to several shrines before I could conceive. But when she arrived, she was a hijra. God made her that way. But her face was like the full moon. I named her Poonam. She had a birthmark shaped like a conch on her cheek. My astrologer told me that the birthmark was very auspicious. It would make the family very wealthy, he said ... but my mother-in-law could not forgive me for delivering such a baby. My husband hated the child. Then you people stole her when she was asleep in her cradle."

"You are wrong," said Rambhau. "We do not steal babies. We buy them, paying handsomely. We have a rigid code of ethics, mother."
Even a short story takes a while to get into. But here we have, from the get-go, a colony of hermaphrodites and eunuchs, a once-barren mother seeking a daughter who may have been stolen (or sold), born with an auspicious mark on her cheek. She falls into dialogue with the hijra, who, the author tells us early on, "hate miserliness. If anyone annoys them, they lift their skirts and exhibit their pitiable genitalia."
Go to the complete
review
---
The Mystique
Of Enlightenment:
The Radical Ideas of
U. G. Krishnamurti
Uppaluri Gopala Krishnamurti
(Sentient)
Krishnamurti can't stand the guru stuff. He is
the
anarcho-syndicalist of the mystical world, the Kropotkin of the New Age, the Bakunin of all that touchy-feely nonsense.
A breath of fresh air? No, more: he's a hurricane of no-nonsense, a firestorm of indifference to this bliss crap.
If you think you are on The Way, read him. You have everything to gain, nothing to lose but your arrogance. The only thing you can win is the chance to forget your pretense of Being on the Path.
Go to the original

review
---
The Mercy Seat:
Collected & New Poems,
1967 - 2001
Norman Dubie
(Copper Canyon
Contemporary
American Poetry)
This particular volume lay around on my desk for a few months while I picked it up, pawed through it, put it down, picked it up again, wondered at the startling images, wanting to write it up, but hesitating, knowing, as all of us must know sometime, that we would be hard-pressed to get something like this down, to make it comprehensible to ourselves, to others. Dubie's images can be so fresh as to force one to go through it again, just to see how he pulls it off; and once savored, reminding one of the best of haiku:
The birches stand in their beggar's row
Each poor tree
Has had its wrists nearly
Torn from the clear sleeves of bone.
These icy trees
Are hanging by their thumbs
Under a sun
That will begin to heal them soon...
---