Aunt Inés is unhinged, blames it on the moon. Aunt Mónica wants "not to be herself." Aunt Clemencia makes love with her boyfriend in the pantry, ends up with oregano in her hair.
Aunt José "had a daughter with eyes like two moons, as big as wishes." When Aunt Isabel's father is buried, she says, "What an idea of yours to go and die ... I am never going to forgive you." (She never did).
Aunt Verónica "fell into the nocturnal game." She had to wait until a new vicar came to town to confess. She said, "I sinned against the Sixth."
"Alone or with someone else?" the new vicar asked her.
Nothing can be more loathsome than some knucklehead reviewer writing the summary of a good novel. Usually the reviewer's own bad prose poisons the magic of the writer.
I won't do that here. Why? Women with Big Eyes is written with a style that is something that's out of this world. (If you happen to read Spanish, you not only get a fine translation, you get Ms. Mastretta pure writing as well, starting on page 193.)
Here we have thirty-seven stories telling of thirty-nine women of Puebla --- their births and deaths and loves and tragedies and strangenesses. "Aunt Jose Rivadeneira had a daughter with eyes like two moons, as big as wishes" --- Tía Jose Rivadeneira tuvo una hija con los ojos grandes come dos lunas, como un deseo. Aunt Marcela "had in her eyes the light of those who search for the best side of life, the light of those who, unfortunately, do not accept the happiness that only fools can enjoy, but who are ready to even pretend so, just to hold on to the very tip of joy.
For that reason, Aunt Marcela always sang softly when getting the children to sleep and when waking them, when threading a needle, when beseeching the heaven that the breakfast eggs not stick to the frying pan, when asking her husband to look at her the was he did at the beginning, and even when accompanying the soliloquy of her long walks.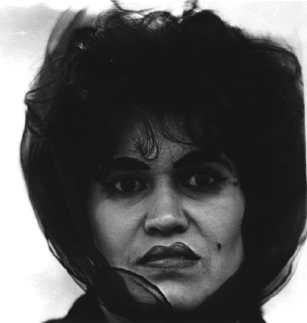 When Marcela dies, her sister Jacinta falls asleep, wakes, and tells her husband that she has just dreamed of her twin. She reports that she is now in heaven.
"And what does she say?" asked the man, knowing the risks of disturbing that sorrow.

"She says she likes it there and that she's content. You know that she never liked to travel," answered Aunt Jacinta, walking toward her room. "Let's go. Come to bed. We have to go to sleep to see what else we can see."
These tales are packed with understated joys, sorrows, and madnesses. You may wish to read them as I did: three or four or five a night, parceling them out as some wise children parcel out their sweets, wanting the chance to enjoy them over the days and weeks, not just hours.