from this book.
Virginia Woolf was enough of a self-conscious artist to pick and choose the names of her characters carefully. "Clarissa Dalloway" combines an element of the put-upon virginal character out of Samuel Richardson's 1748 seven-volume novel Clarissa along with a touch of "dally" and "dalliance" --- with maybe even a bit of "dabbler," "daffy" and "dolly."
This might lead us to the conclusion that Mrs. Dalloway is not too bright, but the ability to mix the busy-ness of setting up an evening soirée and meditations upon flowers and hats mixed with thoughts of death ("how it is certain we must die") makes her a bit more formidable.
Despite the critics telling us (as Woolf did herself) that she wanted to give importance to the everyday stuff of the lives of women, teas and things, one might be put off by partytime in London in 1924. "What a lark! What a plunge!" is the way Clarissa has it, along with key decisions as who is going to buy the flowers on the morning of a day "fresh as issued to children on a beach," mixed with her first memory of her first love who said to her, "Musing among the vegetables?" To which she replied tartly, "I prefer men to cauliflowers."
Amidst all this careful fun, Woolf cannot resist the fugue that comes us in the form of the mad Septimus, Septimus Warren Smith, a man who lived in the trenches of World War One, watched his best friend Evans die, and congratulated himself on feeling nothing (except "the panic was on him.")
Locked in his name there are hints of "September" and "septic" and "septicemis" (virulent microorganisms invading the bloodstream) ... along with the overtones of seven: the seven holy men, the seven fools, perhaps even, long before Bergman got there, the Seventh Seal of the Book of Revelations.
Mad Septimus says "people were talking behind the bedroom walls." He "had seen an old woman's head in the middle of a fern." On this lovely June day, he suddenly announces "Now we will kill ourselves." The two of them seem bound together --- the supposedly "normal" Mrs. Dalloway and the shell-shocked Septimus. The two of them weave and play throughout the book, along with the cause of his suicide, being the eminent mental doctor --- they called them "alienists" in those days --- Sir William Bradshaw.
Septimus' last thoughts are that he did not want to die. "Life was good. The sun hot." But Dr. Holmes --- sent by Bradshaw --- is at the door. "'I'll give it to you!' he cried, and flung himself out the window, vigorously, violently down on Mrs. Filmer's area railings." Our quiet and genteel and supposedly sane Clarissa at her carefully arranged party (the Prime Minister was there, he "had been good to come") hears the news of it, and at that point she says, "The party's splendour fell to the floor:"
What business had the Bradshaw's to talk of death at her party? A young man had killed himself. And they talked of it at her party --- the Bradshaws, talked of death. He had killed himself --- but how?
And how did she know of it?
Always her body went through it first, when she was told, suddenly, of an accident; her dress flamed, her body burnt.
Woolf does not tell us of the fall, but the sane, the supposedly air-headed party-giver sees it exactly:
He had thrown himself from a window. Up had flashed the ground; through him, blundering, bruising, went the rusty spikes. There he lay with a thud, thud, thud in his brain, and then a suffocation of blackness. So she saw it.
Mrs. Dalloway "had once thrown a shilling into the Serpentine." Not the Thames; not the Ouse (where, fifteen years later, Mrs. Dalloway's creator was to throw herself.) And she thought,
Death was defiance. Death was an attempt to communicate; people feeling the impossibility of reaching the centre which, mystically, evaded them; closeness drew apart; rapture faded, one was alone. There was an embrace in death.
Mrs. Dalloway, the giver of parties, wants only to "push the chairs" and please with good food and fine surroundings and the unobtrusive servants, with pleasant and august company, to make people happy. But there was "this life, to be lived to the end ... so that she could crouch like a bird and gradually revive, send roaring up that immeasurable delight, rubbing stick to stick, one thing with another."
That is the party, is it not? The rubbing together of things --- food and people and atmosphere and companionship. The suicide?
Somehow it was her disaster --- her disgrace. It was her punishment to see sink and disappear here a man, there a woman, in this profound darkness, and she forced to stand here in her evening dress.
The young man may have killed himself, "but she did not pity him, with all this going on."
She felt somehow very like him --- the young man who had killed himself. She felt glad that he had done it; thrown it away ... He made her feel the beauty; made her feel the fun.
He made her feel the beauty; made her feel the fun.
§ § §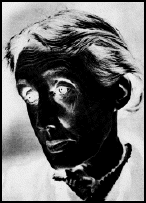 This volume comes along with several portmanteaus. There is a previous dry run by Woolf, called Mrs. Dalloway's Party; some commentary by E. M Forester and a few lesser modern critics, on feminism and such. It takes up the first 150 or so pages of the book. You are well off to ignore the most of it --- except for two. Sigrid Nunez's "On Rereading Ms. Dalloway" is worth it because her pet rabbit Percival nibbled on her first paperback copy of the book. She poop-poos the poo-pooers and is so obviously in love with Woolf that she helps us to fall for her too, "She was a genius in art and a heroine in life. She was the Goddess of Literature. I was at her feet."
Then there is a short essay by Woolf herself, a curt piece designed for those authors who have the gall to write commentary on their own works long after they have been printed and sent out to the world.
Don't listen to what we say, she says. It's too late. It's gone. They (the manuscript, the book, the ideas) no longer belong to the author. They have flown the nest, are the province and property of the world, are no longer our own.