Mosquitoes, Malaria, and the Panama Canal
David McCullough
Until the Cuban war comparatively little had been known about mosquitoes. It was not until 1895, for example, that a full account was published of even the common North American variety. The general impression was that all mosquitoes were more or less alike. At the time Reed and his co-workers identified
Stegomyia fasciata
as the yellow fever mosquito, no studies had ever been made of the insect's natural life history. So this too had been part of Gorgas' task at Havana and consequently he and his associates had discovered astonishing peculiarities that were of enormous value.
---
The Rituals of Anorexia Nervosa
Mara Selvini Palazzoli
If we define the family as a self-governing system based on rules established through a series of trials and errors, then its members become so many elements of a circuit in which no one element can be in unilateral control over the rest.
In other words, if the behavior of any one family member exerts an undue influence on the behavior of others, it would be an epistemological error to maintain that his behavior is the cause of theirs; rather must we say that his behavior is the effect of past interaction patterns. The study of this type of family transaction is therefore the study of fixed behavioral responses and of their repercussions.
---
Dual Micturation in Dublin
Were they indefinitely inactive?
At Stephen's suggestion, at Bloom's instigation both, first Stephen, then Bloom, in penumbra urinated, their sides contiguous, their organs of micturation reciprocally rendered invisible by manual circumposition, their gazes, first Bloom's, then Stephen's, elevated to the projected luminous and semiluminous shadow.
Similarly?
The trajectories of their, first sequent, then simultaneous, urinations were dissimilar: Bloom's longer, less irruent, in the incomplete form of the bifurcated penultimate alphabetical letter who in his ultimate year at High School (1880) had been capable of attaining the point of greatest altitude against the whole concurrent strength of the institution, 210 scholars: Stephen's higher, more sibilant, who in the ultimate hours of the previous day had augmented by diuretic consumption an insistent vesical pressure.
---
Why Anti-matter Matters
Douglas Cruickshank
We're finally starting to get somewhere. What the turn-of-the-century avant-garde began, contemporary physicists may finish by the turn-of-the-millennium. Unfortunately the guy who would probably be most gratified checked out in 1907. I'm referring to the recent breakthrough in creating atoms of anti-matter, and also to the late playwright, poet, artist and freelance scoundrel Alfred Jarry (born 1873) who, among other accomplishments, was Pablo Picasso's weapon supplier. (Picasso used the pistol to shoo away bores, but we'll get to that later.)
---
Kiss My (Left) Foot
L. W. Milam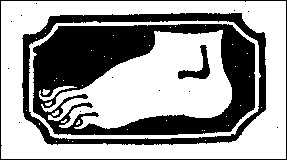 They tell of the fascination of the ancient Chinese with certain parts of women's bodies. According to one writer, merely seeing it "produced in the male an indescribable degree of voluptuous feeling. It was not rare," [the correspondent continued], "to find Chinese Christians accusing themselves at confession of having had evil thoughts on looking at it." (All quotes are from The Soong Dynasty by Sterling Seagrave (Harper & Row, 1985)
We are not talking about buttocks or breasts or private parts. No. We're talking about feet. In 19th Century Chinese pornography males were shown "voluptuously fondling" woman's feet.
---
The World's Most Dangerous Places
Robert Young Pelton
(Fielding)
Robert Young Pelton, not to be confused with the late actor Robert Young, has been to them all, and wants you to know how awful they are, even though there is a wryness in his often harsh words: under Iran, we get "Ayatollah Not to Come;" Pakistan is "Dodge City with Skiing;" India: "Kashmir Sweat."
---
The Making of McPaper: The Inside Story of USA Today
Peter Prichard
(Andrews, McMeel and Parker)
Being as this is America, we take everything, including our deficiencies, and turn them into capital commodities. A whole subculture has grown out of the care and feeding of the unlettered and unschooled of our nation. This growth industry includes social workers, bureaucrats, probation officers, and teachers who tend to the needs of the benighted.
Even so, it's difficult to keep up with the demand, for the near-illiterate come to us, in great and greater numbers, courtesy not only of migration, but the media. Television has helped to create a great unwashed, untutored mass; it, in turn, has become the main source of entertainment, distraction, maintenance, and selling to, by, and of those who cannot read. In the average American home, the television set is going seven hours a day; in the homes of the poor and the unlettered, the figure is more than double that. Some have even suggested that the reason the crime rate among the poor in America is so high is not because there are the poor per se: the poverty-stricken in India or Egypt or Nairobi have far fewer survival assets, yet they seem not to be so hostile.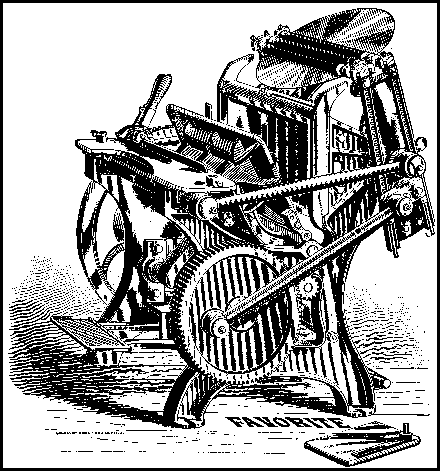 Rather, it is thought that the marginally literate take their values from the one tool that surrounds them ad nauseam --- that is, commercial television. And what values they are! American television offers the demeaning of relationships as the norm; inchoate rage is seen as the human condition; murder and brutality are offered as a viable solution for all problems; consumer goods (especially the more exotic and more expensive) are pictured temptingly; the more bizarre religious miracles are sold like Cheez-Whiz; consumption is seen as a cure-all, presented so that the most regular and noncritical of television's consumers will adopt the values, desires, and beliefs brought into their squalid living rooms by the greatest teaching machine of all times.
---
Dr. Laura: The Unauthorized Biography
Vickie L. Bane
(St Martins)

There are several frightening things you hope never to hear in life. The first might be, "It's malignant." But the next up would have to be, "Nude pictures of Dr. Laura are now available for download."
--- Go Network's "Mr. Showbiz"
Five hundred years ago, she would have been called "a common scold." More recently, she has been called "dictatorial," "rude," "overemotional," "a pain in the ass," "a fraud," "Laura the Hen," "A Psychological Bag Lady," and "Our National Mommy."
"I pretty much preach, teach, and nag," she told a reporter from the Washington Post. "It's not pop psychology at all. If anything, it's a new genre..." she said.
---
Victorian Painting
Christopher Wood
(Bulfinch)
Robert Braithwaite Martineau (where do they get these names?) paints "The Last Day in the Old Home" --- the feckless son has gambled away the title to the homestead: the landlord is smiling, the mother weeping. Eyre Crowe does factory girls, but they look terribly happy considering they're working in a sweat-shop that would make those of Los Angeles look like paradise. Gabriel Rossetti, the Pre-Raphaelite Dante, offers us a picture of his namesake of Divine Comedy fame. Henry Wallis shows Chatterton the poet in a passionate falling-out-of-bed suicide pose.