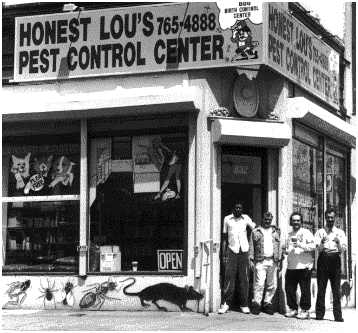 When home, in the cocoon of my flanneled sheets,
it was the long: and continuous sounds that I liked the most:
those early heavy freights chugging around the river
across the Ben Franklin bridge going on to the rolling mills
and the coalyards at Fairless, then back to Whitman's Camden
and to soup and to stations and old Victory RCAS.
Monday mornings were the best, in rain the sweetest.
Home was a Christmas, a child, and the gift was sleep
all red and wrapped and so full of easy questions.
At sea, it was the outrageous whining and whining
and whining of the electric steam turbine so loud
and beautifully obliterating you could only scream back,
or sleep inside yourself like a cupped stone in a hand.
It was that extremity of noise, the narcotic of wave blue
after wave blue and the rocking steadiness that I loved.
Now, walled here in the city of brick and light,
in the dawn-orange cochlea of the bedroom,
it is Susan in the shower that is my luscious rain
of drug and sleep. Comes the electric hair dryer,
body long and smooth and beautifully blond
red and strawberry; comes a little Egyptian musk
and goes a sandwich tucked a kiss good-bye Tuesday
Wednesday and Friday and Saturday and then, then
precious Sunday, at five-fifteen a.m. --- it's them:
those damn bakery trucks on Krams Avenue.
Those damn back-up beepers shriving my soul.
Then it's that bread you hate the most ---
when you wonder what crazy would eat such stuff,
When you wish their ovens would get blown up,
when you wonder why in the hell you're living here,
when you wonder why in the hell you're so city poor,
when you wonder why in the hell your old man
married another mucked-up emotional catastrophe,
when you wonder why in the hell you love Smith's cat
more than you love your own steelworking brother,
when you wonder why in the hell there has to be a god
at five-fifteen a.m. Who cares? You wonder why
for this this this; that that that. A tiny bit sound.
All of it for family, for this beauty and that desperation.
You try breathing again. You try crawling again,
to wiggle your fins. it's then, the wool is never thick enough,
the rain never long enough and try as you might
you couldn't drown for all the world.